4-6 November 2020, Indianapolis, IN
IFAI Expo 2020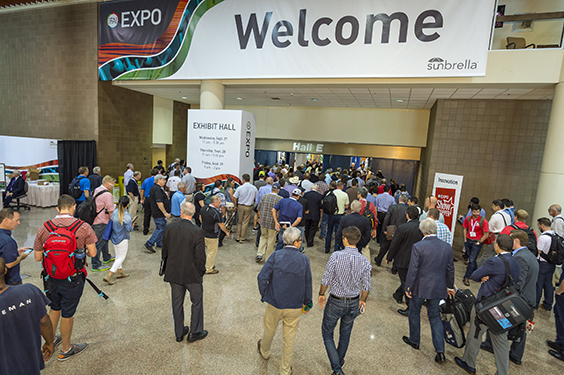 IFAI Expo is the place to network and connect with industry peers and experts, learn about new business opportunities, source products and discover new suppliers. Every year, IFAI Expo brings together around 5,000 industry professionals for four days of buying and selling, networking, learning and fun – all designed to help you grow your bottom line.
Attend IFAI Expo to see manufacturers, suppliers, research and develop professionals, craftsman, designers, fabricators, engineers, product developers and more in the aisles; the whole supply chain is represented at IFAI Expo.
The 300,000 sq. ft. expo is where you will discover thousands of the latest products, technological innovations and new market business opportunities that companies like yours use to grow their businesses. IFAI Expo offers access to markets within the industrial fabrics industry including but not limited to:
specialty fabrics
advanced textiles
smart fabrics
shade and weather protection
military
marine
geosynthetics
fabric structures
This article is also appears in...