Interview
INDEX 2020 Q&A: Jim Posa, Bast Fibre Tech
Company is launching new fibres for absorbent hygiene and wipes into the European market, based on natural flax and hemp designed around the principles of carbon efficiency.
17th February 2021
Innovation in Textiles
| Victoria, BC, Canada
Bast Fibre Technologies Inc (BFT) is a cleantech fibre engineering firm manufacturing specialty natural fibres for applications throughout the nonwovens industry. The company is launching new fibres for absorbent hygiene and wipes into the European market, based on natural flax and hemp designed around the principles of carbon efficiency.
"We have spent the last couple of years getting a full understanding of market needs, completing processes and developing products," said Jim Posa, a nonwovens industry veteran who was called in as a consultant to the company two years ago and in April 2020 became its president and general manager.
"Our initial focus is on the European Union – as the region furthest along in terms of sustainable investments – and we are now finalising a small facility from which we will shortly be launching our first products under the brands One, Noval and Sero. We will be announcing much more about what we are doing in terms of construction, agreements and alliances in the next few months, in the build-up to INDEX 2020 in Geneva."
Credentials
In terms of sustainable credentials, he added, flax and hemp rate very highly, as renewable crops that can be produced in just 90 days and with a high yield per acreage. They are also a rotational crop and enrich others crops, such as soy.
"As such they provide a fantastic carbon sink based on natural rainfall, with no need for irrigation, or pesticides or chemical fertilizers," said Posa, "and the fibres also transport nutrients through their cores which is something that we are exploiting for superior liquid handling in terms of retention and release. They are also strong and there are other advantages we are giving to them, such as natural coloration without the use of chemical dyes, and cohesion enhancement, to ensure they work best with the carding process."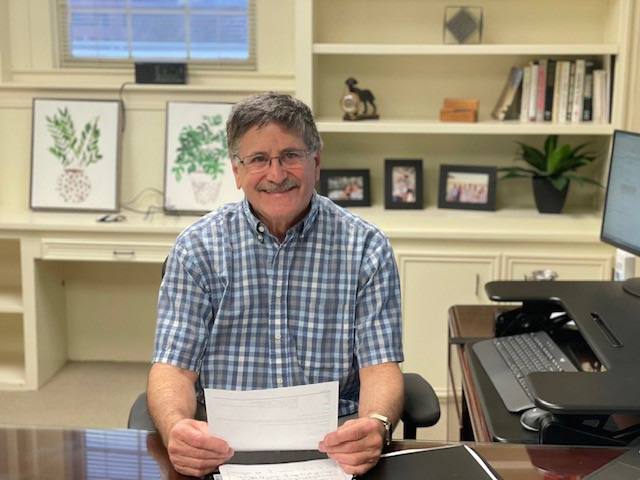 One drawback in the past, he added, was that flax and hemp didn't process well on all carding systems, in particular the high-speed carding and hydroentangling lines which are employed by many wipes and absorbent hygiene component manufacturers, which can prove too aggressive for natural fibres.
"We've paid a lot of attention to resolving this issue and we are working on agreements with companies designing card modifications with which to achieve 100% high speed processing on such lines. Our fibres are clean and with a consistency that can be matched only by some synthetics, and we are achieving consistent lengths and micron sizes and can tailor the elongation and strength to meet many needs. We can also put a natural crimp into the structures which has advantages in many applications."
Patents and certification
The company has built up a suite of its own patents relating to all aspects of processing, and in addition has an exclusive licensing agreement on other patents held by Georgia Pacific, with whom it is working on new solutions for industrial and food service wipes, while adapting them for its own fibres for disposables.
Bast Fibre Tech's wide-ranging preparation to become a major player in the hygiene market has involved getting agreements for a supply chain from field to final product in place, with full quality control and quality assurances while also achieving a geographical spread enabling it to adapt to issues such as drought and floods that natural fibre crops are always susceptible to.
In addition, the company's fibres have recently been certified free from plastics by Flustix, the German sustainability label, and from harmful chemicals according to Oeko-Tex Class 1 Standard 100. They have US Department of Agriculture BioPreferred certification and have been designated a Next Generation Solution by the Forest Stewardship Council's Canopy programme. They have a very low Higg Materials Sustainability Index environmental impact rating of 8.66.
Drivers
Headquartered in Canada, Bast Fibre Tech has received strong support from the country's government where there is a large amount of hemp grown primarily for its CBD oil, and flax seed with many other avenues for the remainder of the plant either already commercialised or being explored.
"Over time, we will begin to utilise this capability, as well as in the USA where there is also a lot of hemp growth for CBD and also flax cultivation," said Posa. "Canada's government has been very supportive of our R&D pilot work and very helpful in all of the groundwork we've been doing, and we hope that support will continue going forward. Our first commercial plant, however, will be in the European Union, where we have been surprised at how quickly the hygiene and wipes industry has been responding to – and moving beyond – the EU's Single-Use Product Directive. This legislation has been a strong driver for us, and similar legislation is still pending in the USA. There's likely to be more movement now, due to the recent change in political leadership. We have already seen a lot of interest in the use of our fibres for coverstock and acquisition and distribution layers in hygiene disposables, as well as wipes. We will have further innovations for this market to unveil at INDEX 2020 in September."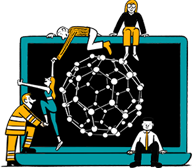 Business intelligence for the fibre, textiles and apparel industries: technologies, innovations, markets, investments, trade policy, sourcing, strategy...
Find out more