News that India's technical textile industry is set to be growing rapidly in the next few years comes as the Techtextil India trade fair welcomes more than 182 exhibitors from Austria, India, Turkey, Sweden, Switzerland, Czech Republic, UK, Netherlands, US, and other countries.
The industry is expected to grow at a rate of 20% annually to reach $ 36 billion by 2016-17. "Technical textile is an important part of the overall textile sector in India. Not only has it grown at an annual rate of 11% during 2006-11, but is also estimated to expand at a rate of 20% to reach $ 36 billion by 2016-17," explained Raj Manek, Messe Frankfurt Trade Fairs India Managing Director.
The technical textile industry in India, whose current size is estimated at $ 17 billion, is seen as the next hub for both manufacturing and consumption, he said.
Indian market
India is seen as a key growth market for the sector, given the sheer size of its population. Cost-effectiveness, durability and versatility have made technical textiles popular in the domestic market.
With the discovery of new applications every day, the growth of the industry is only expected to amplify, Manek commented.
He was speaking on the sidelines of Techtextil India 2013, an international trade fair for technical textiles and nonwovens that was taking place from 3-5 October 2013, Mumbai, India, exhibiting the newest products, services and technologies available in the sector.
Techtextil
Techtextil was launched in 1986 in Frankfurt am Main, Germany. Today, the Techtextil brand consists of six shows within a two-year cycle: Techtextil Frankfurt, Techtextil India, Techtextil Russia, Techtextil North America (Atlanta), Cinte Techtextil China, Techtextil North America (Las Vegas).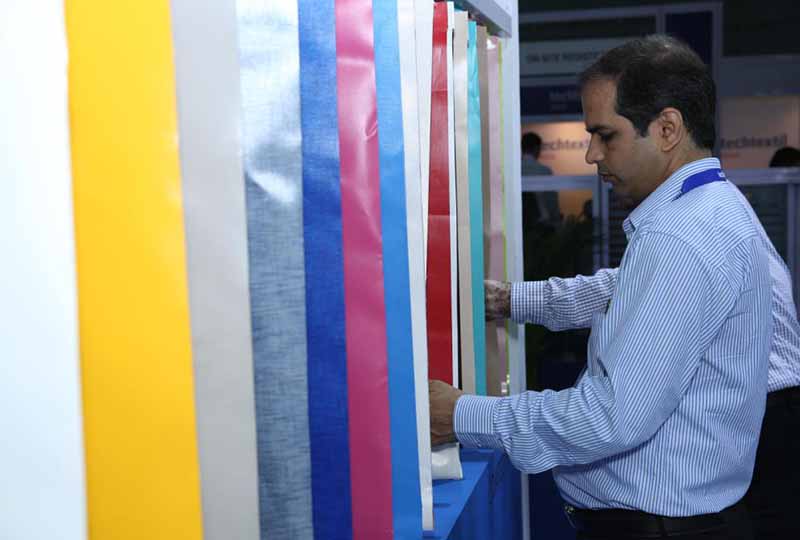 The show's user-oriented trade fair concept include ten product groups reflecting the entire value-added chain of technical textiles, nonwovens and innovative apparel textiles. Techtextil has defined twelve application areas to address all industry target groups on the visitor side.
Techtextil India
Techtextil was launched in India in 2007 and its success led to the foundation of consecutive shows. The second edition in 2009 had a participation of 110 exhibitors and a footfall of 6339 visitors (including Heimtextil India).
In 2011 the show brought together 130 exhibitors and 3814 business visitors.