Fibres/​Yarns/​Fabrics
AGM joins NGA's Industry Council
The NGA's Industry Council is an exclusive, invitation-only membership, available to a select group of influential graphene companies.


Warning: DOMDocument::loadHTML(): Input is not proper UTF-8, indicate encoding ! in Entity, line: 1 in /var/www/vhosts/innovationintextiles.com/httpdocs/lib/class/article_image_refactorer.php on line 34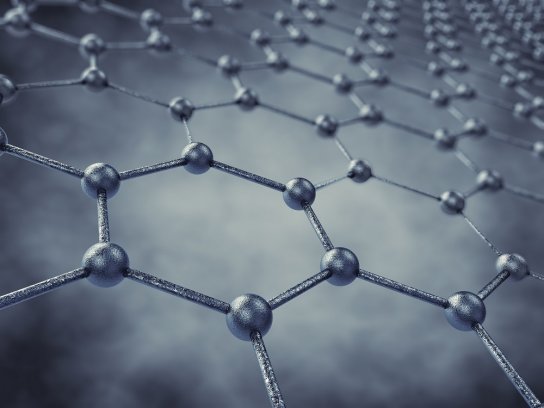 8th March 2019
Innovation in Textiles
| UK
AGM's proprietary bottom-up processes are designed to produce high-purity graphene nanoplatelets.
Applied Graphene Materials (AGM), the producer of specialty graphene materials, has been appointed to the Industry Council of The National Graphene Association (NGA), the main organisation and body in the US advocating and promoting the commercialisation of graphene.
The NGA's Industry Council is an exclusive, invitation-only membership, available to a select group of influential graphene companies positioned to assume the leading role in the development of the global graphene market and advancing the commercialisation of graphene.
"We are delighted to have AGM as a part of NGA's prestigious Graphene Industry Council which is positioned to drive the graphene industry forward. As an international leader and through this partnership, AGM will work with NGA on the development of international standards and overcoming challenges of mass-scale adoption of graphene in different industrial segments such as composites and coatings," commented Dr Zina Jarrahi Cinker, Executive Director of the NGA.
Applied Graphene Materials works in partnership with its customers to provide bespoke graphene dispersions and formats to deliver enhancements for a wide range of applications. The Group's strategy is to target commercial applications in three core markets: coatings, composites and functional materials.
AGM's proprietary bottom-up processes are designed to produce high-purity graphene nanoplatelets. Based on sustainable, readily available raw materials, the manufacturing process does not rely on the supply of graphite.
Applied Graphene Materials will work closely with other Council members to guide the NGA in the establishment of industry standards, specifications and policies that leverage the advantages of graphene in various industry segments.
"We are extremely pleased to take the opportunity to join the NGA's Industry Council in its important work which will support the graphene industry in realising its enormous potential. While recognition of graphene's unparalleled combination of properties continues to grow, one of the challenges for large-scale commercialisation has been the diversity of graphene being produced by organisations across the world," said Adrian Potts, CEO of Applied Graphene Materials.
"By establishing standards, we hope to accelerate the acceptance and widescale adoption of graphene in a range of global industries. This will include the high-potential paints, coatings and composites industries, where the properties of AGM's graphene application technology can offer outstanding enhancements and where we are already gaining strong commercial traction."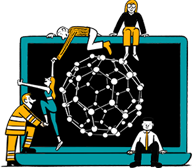 Business intelligence for the fibre, textiles and apparel industries: technologies, innovations, markets, investments, trade policy, sourcing, strategy...
Find out more