Technology/Machinery
Getting closer to home with TMAS
Technologies reinforce the benefits of short-run and near-shore new operations.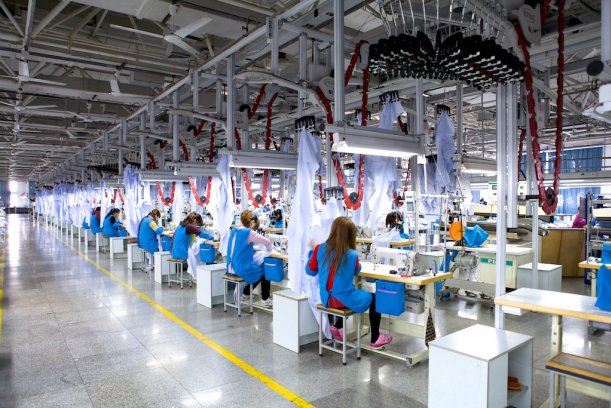 21st April 2022
Innovation in Textiles
| Sweden
At the forthcoming Texprocess, Techtextil and Heimtextil shows – all taking place in Frankfurt from June 21-24 – members of TMAS, the Swedish Textile Machinery Association, will be showcasing a range of solutions aligning with the growing trend for more localised and automated textile manufacturing.
Digitalisation and the push for more sustainable, shorter and less expensive supply chains are currently making manufacturing in high-cost countries within Europe more attractive and there have been many other contributing factors to this over the past two years.
The Covid-19 pandemic exposed the vulnerability of many countries to shortages of essential items like PPE while at the same time making the full exploitation of new digital options essential during national lock-downs and long periods of restricted travel. The escalating cost of global transportation, as well as the growth of online retailing and the associated benefits of on-demand digital manufacturing, are further reinforcing the many benefits of short-run and near-shore new operations.
Secure supply
At Texprocess, for example, Eton Systems will be unveiling its latest Ingenious software solution which further enhances the company's Opta Unit Production System (UPS) introduced in 2021,
"Our automated technology has already had a great impact on the productivity of thousands of garment production lines," says Eton's managing director Jerker Krabbe. "Our systems help producers across the world to reduce repetitive manual tasks and increase efficiency, which evens out some of the differences between production in high and low-cost countries, making reshoring a feasible option. Creating a diversified production portfolio with a mix of production facilities, some closer to home, makes for a more secure product supply."
Flexibility
Imogo meanwhile recently installed the first industrial scale dyeing system in Sweden for many years. The Dye-Max spray dyeing line has the potential to slash the use of fresh water, wastewater, energy and chemicals by as much as 90% compared to conventional jet dyeing systems. It is capable of carrying out the application of a wide range of fabric pre-treatments and finishing processes, providing users with unbeatable flexibility in production.
"Here in Scandinavia, we are currently seeing an explosion of companies developing sustainable new cellulosic fibres – many from waste clothing – but a problem is that all of the environmental benefits they deliver can potentially be lost in the further processing, and especially in conventional dyeing," observes the company's founding partner Per Stenflo. "The Dye-Max system positively addresses this, but interest in it has not just been confined to Europe. We are currently seeing a lot of activity in Turkey – largely as a near-shore partner to European brands – but also in Bangladesh."
Robotics at Heimtextil
ACG Kinna Automatic specialises in automation solutions for filled products such as quilts, pillows and mattresses and its live demonstrations of robotics in action have proved a magnet for visitors to Heimtextil. This year's show will be no exception.
"The use of robotics is now standard across many industries dealing in solid goods, but the handling of soft materials such as textiles is a little more complex," says managing director Christian Moore. "Nevertheless, it's something we have successfully mastered, and our robotic systems are proving highly beneficial to their users. There is no 'one-size-fits-all' solution when it comes to automation and our approach is always to carefully examine where it will make the difference in each bespoke system. A focus is on identifying and eliminating bottlenecks which will increase product flows."
During the Covid-19 pandemic, ACG Kinna drew on all of its automation know-how and extensive network of contacts to build a new nonwovens fabric converting and single-use garment making-up plant in a matter of weeks, in order to supply the Swedish authorities with urgently-needed medical gowns.
Instant colour
Localised textile production is also booming in the USA, where Coloreel has recently secured multiple orders for its instant thread colouration technology via its US partner Hirsch.
"Coloreel technology enables the high-quality and instant colouring of a textile thread while it is actually being used in production and can be paired with any existing embroidery machine without modification, while also making it possible to produce gradients in an embroidery for the first time," explains VP of sales Sven Öquist.
"Advanced rapid colour formulation software and high-speed drive technology allow a single needle to carry out what it previously required many multiples of them to do – and with much more consistent stitch quality. By instantly colouring a recycled white base thread during production, our system enables complete freedom to create unique embroideries without any limitations. Colour changes along the thread can either be made rapidly from one solid colour to another, or gradually, to make smooth transitions or any colouring effect desired. This provides big benefits when it comes to sustainability and design creativity."
Milestone
Svegea will be promoting its latest EC 300 collarette cutting machine at Texprocess 2022. This machine is used by garment manufacturers around the world for the production of tubular apparel components such as waistbands, cuff and neck tapes and other seam reinforcements. With its E-Drive 2 system and fully automatic FA500 roll slitter, the EC 300 has an output of around 20,000 metres per hour.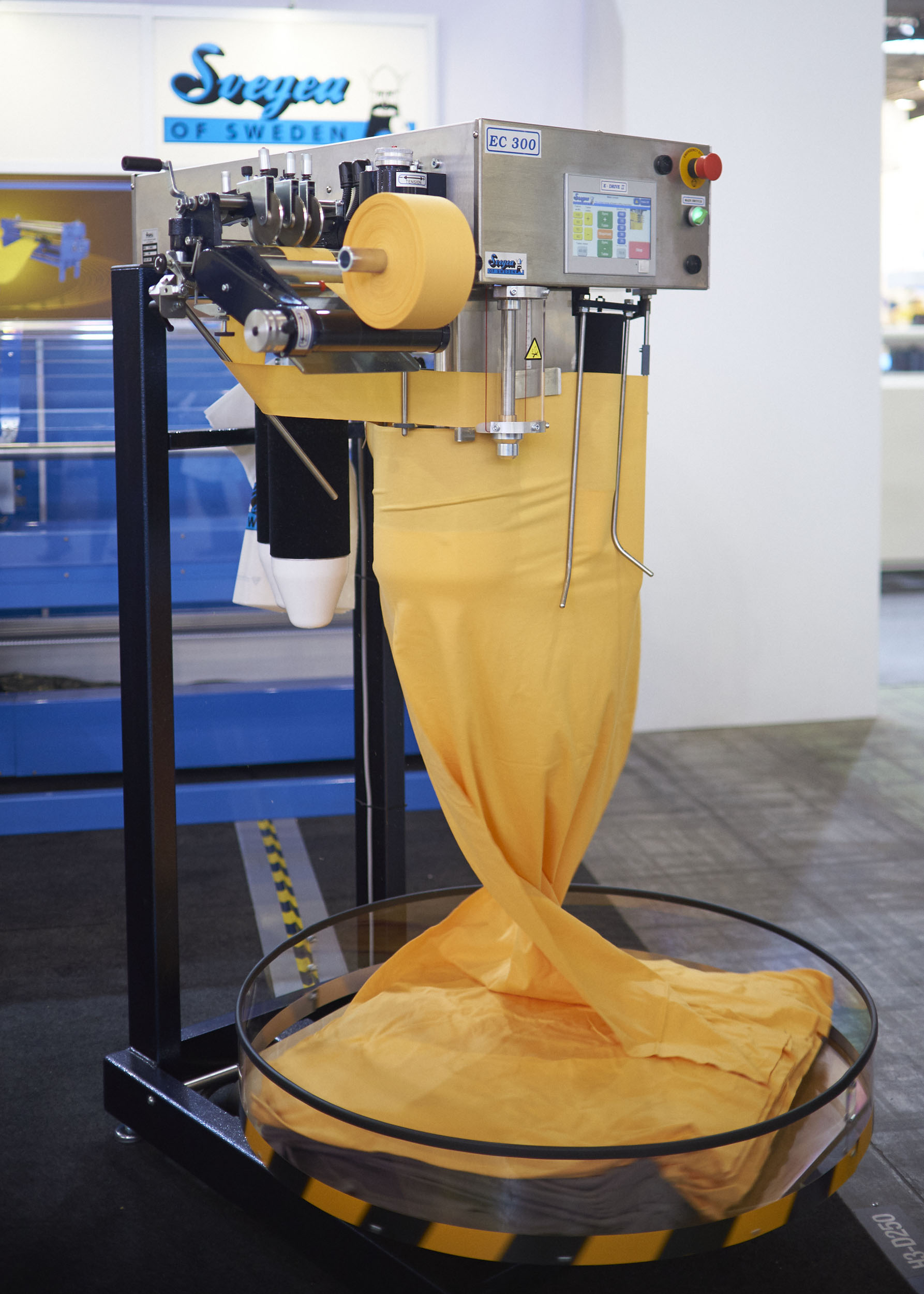 "Advances in automation are only making the specialised, bespoke machines we engineer even more efficient and we are expecting a very busy year," says managing director Håkan Steene. "The garment components our collarette cutters produce make it logical for them to be integrated into the operations of making-up operations, wherever they are."
Sensors
The advanced yarn tension monitoring technologies of Eltex of Sweden meanwhile play an essential role in rectifying defects in weaving, tufting and composite reinforcement operations.
"A correct tension of the warp and weft threads ensures proper machine operation," explains Eltex global marketing and sales manager Anoop K. Sharma "The constant tension monitoring and automatic control of the tension of the thread help to overcome unnecessary problems.
"We continue to make advances in both the hardware and software of our tension monitoring systems, such as the EyE™ for the warping process. With the EyE™, the yarn tension values from all yarns are continuously updated and displayed on screen. In addition, tension values outside the warning level are indicated both on the sensor's LEDs and on the screen for complete quality control. No fabric can be woven without the appropriate and correct tension."
Fine tuning
"TMAS members are constantly fine-tuning their technologies, both in terms of hardware and software, to better meet market demands," says TMAS Secretary General Therese Premler-Andersson. "New automated solutions and digital technologies – which in many cases have been crash-tested much more rapidly than was planned due to Covid-19 restrictions – mean localised production is now making sense for many manufacturers and their brand customers. I think its great that Texprocess, Techtextil and Heimtextil are all taking place in Frankfurt together, giving members of TMAS the opportunity to showcase a full range of possibilities across the supply chain."
TMAS members Eton Systems, imogo and Svegea will be at stand F41, Hall 8.
Coloreel is jointly exhibiting with embroidery machine maker Tajima at stand H44 in Hall 8. ACG Kinna will be at stand E27 in Hall 3 as part of the Heimtextil show and Eltex will be at Techtextil in Hall 12, at stand E19.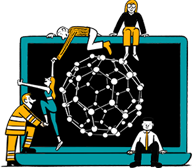 Business intelligence for the fibre, textiles and apparel industries: technologies, innovations, markets, investments, trade policy, sourcing, strategy...
Find out more