Testing/​Standards
Lydall supports need for ISO 16890 air filter media
Lydall Performance Materials is a leader in delivering innovative filtration solutions for demanding applications.

19th December 2018
Innovation in Textiles
| Manchester, CT
Since the EN779:2012 standard has been withdrawn, and ISO 16890 has taken over, Lydall Performance Materials has been supporting air filtration customers worldwide with the transition to this new international standard for testing air filter elements.
Lydall Performance Materials is a leader in delivering innovative filtration solutions for demanding applications to enable a cleaner, healthier and more energy efficient world.
"Air pollution – both indoor and outdoor – continues to be one of the biggest environmental risks globally to human health, and some even consider it a public health emergency," the company reports. "Air pollution continues to rise – affecting people's quality of life and causing many life-threatening diseases, such as cardiovascular and respiratory diseases and cancers."
Particulate matter (PM) is a common measurement for air pollution as defined by the World Health Organization, and data on air quality is becoming increasingly available. While particles with a diameter of 10 microns or less (PM10) can penetrate and lodge inside the lungs, the even more health-damaging particles are those with a diameter of 2.5 microns or less (PM2.5) and especially those with a diameter of 1 micron or less (PM1). PM2.5 can penetrate deep into the lungs and in the cardiovascular system, but PM1 is by far the most harmful. PM1 penetrates deep into the lungs, but it can also enter the bloodstream and spread to organs—causing deadly diseases like heart attacks, lung cancer, emphysema and other serious diseases that lead to premature death.
The new ISO 16890 standard allows the filtration industry to make a connection between air pollution (PM1, PM2.5 and PM10) and the efficiency of an air filter element. According to ISO 16890, air filter elements are evaluated in a laboratory by their ability to remove aerosol particulate which is expressed as efficiency values of ePM1, ePM2.5 and ePM10.
Lydall Performance Materials is supporting customers with the implementation of this new standard and partnering with filter manufacturers in designing filters for ISO ePM1, ePM2.5, PM10 and up. To do this, Lydall has correlated the flat sheet media to finished filters using this new standard.
To obtain ePMx efficiencies and demonstrate this correlation, Lydall Performance Materials tested more than 50 flat sheet samples of fiberglass media following the ISO 16890 test standard. Blue Heaven Technologies, an external laboratory, tested similar flat sheet samples under the same conditions as defined by the ISO 16890 test standard and obtained very similar results. This similarity proves the reliability of Lydall's ePMx measurements on flat sheet media.
Lydall then had V-bank filters produced with the fiberglass media and tested in accordance with ISO 16890. Results were similar, thus demonstrating that ePMx efficiencies from the flat sheet media are in line with the results on the V-bank filters.
"Based on the flat sheet measurements and the correlation built from these results, Lydall Performance Materials can recommend the most effective Lydall media to filter manufacturers to meet performance objectives and obtain the desired ePMx efficiency on the complete filter element at the lowest pressure drop," the company adds.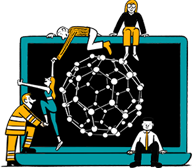 Business intelligence for the fibre, textiles and apparel industries: technologies, innovations, markets, investments, trade policy, sourcing, strategy...
Find out more