Nonwovens/​Converting
Shortlist announced for INDEX 23 Awards
Highest accolade for excellence in the nonwovens value chain.
1st March 2023
Innovation in Textiles
| Geneva
The winners of the INDEX 2023 Awards for excellence in the nonwovens and related industries will be announced at EDANA's stand at 10pm on the opening day of the nonwovens show taking place at Palexpo in Geneva from April 18-21.
Throughout the four-day exhibition the shortlisted entries will be displayed at the INDEX Innovation Lab, a special display demonstrating how innovation and sustainability are driving the nonwovens industry forward.
Open to products that were made commercially available by 31st January 31st 2023 and selected by a jury of experienced industry peers, EDANA's INDEX Awards are the highest accolade for excellence in the nonwovens value chain. The shortlist contains the best examples from the industry in five categories, highlighting creativity and innovation from businesses of all sizes, and across all parts of the nonwovens supply chain.
Nonwoven roll goods
Fitesa's 100% biobased Hydro-X is a spunbond product that delivers the softness and high-loft properties normally found in nonwovens created by air through bonding (ATB). The material impressed the jury for its use of bio-based materials (PLA and Bio-PE), drapability, and softness, demonstrating that a more sustainable material doesn't have to compromise on technical performance.
Sandler's Fast Forward fabric is a single-polymer textile material,specifically designed to offer maximum performance while contributing to sustainable material cycles and the conservation of resources. Compared to standard PET moulded parts, Fast Forward fabric features high dimensional stability under the influence of temperature due to a special bonding mechanism used in production. It enables the production of self-supporting moulded parts even with complex component geometries. The acoustic performance of these nonwovens can be adjusted to the specific application.
The jury recognized that Sandler has brought to market a material that offers the ideal basis for high-performance moulded parts in a range of automotive moulded applications. Made from 100% polyester and incorporating up to 80% post-consumer recycled fibres, Fast Forward fabric is also fully recyclable itself. It offers a sustainable alternative to an industry that has been highly focused on ensuring components are recyclable. This material helps to create circularity in a segment that represents significant volumes.
Suominen's Hydraspun Circula is one the first nonwovens on the market to be produced with recycled paper and virgin cellulosic fibres. It is challenging to use a waste source as a raw material in nonwovens due to high quality and hygiene requirements, which makes Hydraspun Circula stand out.
This entry caught the jury's attention for its innovative use of post-consumer waste and its ability to demonstrate that innovations in nonwovens can support the circular economy and sustainable production. The jury also recognised Suominen's efforts in transforming its product portfolio into an environmentally sustainable range of solutions.
Finished products
Using a patented technology, Fibroline and Euro Wipes have developed a tri-zone sheet mask with dedicated active ingredients for the forehead, eyes and face. Dryly impregnated, the active ingredients are directly available to penetrate the skin, making the mask more effective. The user only needs to rehydrate it just before use. Moreover, the mask has a 99.99% natural origin formula, vegetal-based support for a home compostable finished product, and the packaging is paper-based and recyclable.
The jury found this to be a great example of a machine builder and brand working together to develop an entirely novel product segment. Fibroline's dry impregnation technology is an advantageous method for economically integrating functional powders and additives into nonwovens at scale, and the Euro Wipes facemask with its three engineered therapeutic zones has instant consumer market differentiation.
Henkel's Smart Adult Care transforms a conventional diaper into a connected medical device. This is a vital step into the future of patient-centred care and smart hygiene services. Equipped with a lightweight, flexible printed sensor and reusable pod, the diaper enables remote monitoring of moisture, movement, and temperature. It was developed in cooperation with Henkel's IoT partner Smartz AG.
Nonwoven-based absorbent hygiene products already make a significant contribution to the comfort and well-being of many elderly people. For the jury, the well-considered and field trialled Smart Adult Care solution, will not only take this to the next level, but also make life considerably easier for nurses and healthcare staff working under a lot of pressure. The integration of sensors into disposables has been suggested for all kinds of applications, but this is a big step forward in what is practical and achievable now.
The sanitary pads of Sparkle Innovations are made from renewable resources that are designed to biodegrade in warm and humid conditions. From product to packaging, they contain around 90% cellulose-based materials with the top sheet, absorbent core, release paper, pad wrapping paper and outer packaging all made of cellulose-based fibres. The barrier film on the pads is made from TUV Austria-certified home compostable materials.
This new product addresses a pressing need with a fully sustainable solution at community level, the jury concluded. They were excited and impressed by the focus on end-to-end sustainability with an emphasis on the entire life cycle of the product. The innovation is not just in the product, but also in the fully circular ecosystem that the company and its partners are establishing in India.
Raw materials or components
Fiberpartner's BicoBio is a bicomponent with fibre core sheath construction, developed from materials with a low carbon footprint and designed to biodegrade in both landfills and ocean water.
It is produced from sugar cane, has a negative carbon footprint and the recycled PET is GRS certified. It contains PrimaLoft Bio, an additive technology that enables polyester and fabric fibres to biodegrade in the environment. The jury recognized that the hydrolytic biodegradation of fibres in landfill is beneficial for some nonwovens applications.
Indorama Hygiene Group's biotransformation technology delivers biological decomposition of polyolefin in the environment. Polyolefin based materials produced by this technology are useful for some applications, especially in cases where the materials are incorrectly disposed of in the environment.
The jury found that the advantage of this technology compared to oxo degradation is that no microplastics are left after the degradation of materials in the environment. Materials produced with the technology are also recyclable through standard mechanical recycling processes.
Made from bagasse fibres, SugaFluff from Sparkle Innovations offers a wood-free, sustainable, cost-effective, high performing and truly circular alternative source of fluff pulp for absorbent hygiene products. No extra land is required to grow sugarcane bagasse fibres for SugaFluff, as it is an abundantly available by-product of the sugar industry.
Also shortlisted in the Sustainable Product category, the jury found this to be an excellent example of sustainability in all its dimensions, and of real relevance to the nonwoven industry and its related markets.
Machinery
Curt G. Joa's ESC-8 electronic size change unit offers a previously unavailable push-button product changeover technology. It uses numerous methods and processes that are truly unique to in-line product changeover and flexibility. As one example, each absorbent insert carriage within the ESC-8 unit is controlled and cammed independently leading to unparalleled process flexibility and user control.
The jury was impressed by this innovation associating flexibility and cost efficiency for the pant-type products industry.
Herrmann Ultraschalltechnik's ETA (elastic thread anchoring) sonotrode for elastics anchoring eliminates the need for additional joining agents, which represents a substantial cost reduction while also being more energy efficient. In addition, the performance and properties of the elastic threads are preserved since they are not exposed to chemicals.
The jury felt this was a great example of real innovation representing a carbon footprint reduction and accurate processes for using elastic threads with nonwovens.
Reifenhäuser Reicofil.s RF5 XHL line configuration is designed to produce super soft nonwovens for the hygiene industry. These nonwovens are made of crimped fine fibres and excel in thickness/softness compared to state-of-the-art fine fibre materials.
The jury recognized this as an important advancement in three-dimensional spunbonds nonwovens used in absorbent hygiene products.
Sustainable Product
In addition to the compostable sanitary pads and SugaFluff from Sparkle Innovations, Fitesa's 100% BioBase AquiDry is also nominated for the Sustainable Product Award.
Fitesa has combined its experience with 100% biobased nonwovens and films to produce this material in the most efficient way. It limits the need to offset carbon emissions by reducing the carbon footprint of the product by using the raw material in the final roll good. The jury recognised Fitesa's efforts to reduce carbon emissions by producing a sustainable material which manages to retain and even improve on the fluid management properties compared with currently available alternative materials.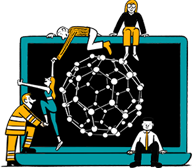 Business intelligence for the fibre, textiles and apparel industries: technologies, innovations, markets, investments, trade policy, sourcing, strategy...
Find out more