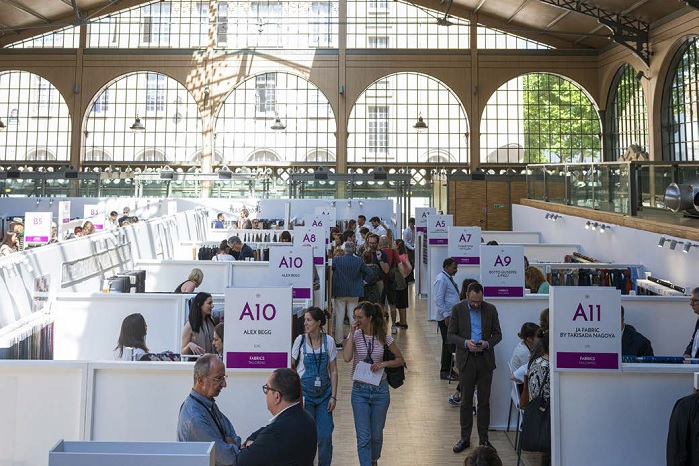 This season the show welcomed 1,311 visitors. © Blossom Première Vision
With 1,311 premium targeted visitors and a growing, selective offer, the seventh edition of the Blossom Première Vision show fulfilled its role as the show of reference for luxury and creative fashion pre-collections.
Launched three years ago by the Première Vision group, the show dedicated to materials for pre-collections has solidly emerged as the sector's key event. This season it welcomed 1,311 visitors, who came to discover new materials for Autumn/Winter 2020-21, proposed by 119 selected exhibitors.
The show invited exhibitors and visitors to share a culturally inspiring moment, by organising a private visit to two outstanding photography exhibits: Henri Cartier-Bresson, Pérégrination, Europe (1930-1933) and Wright Morris, L'Essence du visible, at the Fondation Henri Cartier-Bresson.
Perfect timing
"Fashion has to comply with the laws of the supply chain, which, like those of physics, cannot be circumvented. To be in the market, you must deliver early enough and be well organised in advance," commented Pascal Morand, Executive President of the Fédération de la Haute Couture et de la Mode.
The show is a reference for luxury and creative fashion pre-collections. © Blossom Première Vision
"It's a question of buying the fabrics in time for pre-collections, as well as for advance collections where the main and pre-collections are combined, and deliveries are made in successive stages. Blossom corresponds perfectly to the dates required to do this and is therefore perfectly aligned with brands' creative process."
Increased numbers of high-quality visitors
For two days, Blossom Première Vision welcomed 1,311 visitors from 30 countries. Coming from the most prestigious fashion and luxury companies, they came to discover and select new product developments and all the latest fabric and colour innovations to build their Autumn/Winter 2020-21 pre-collections.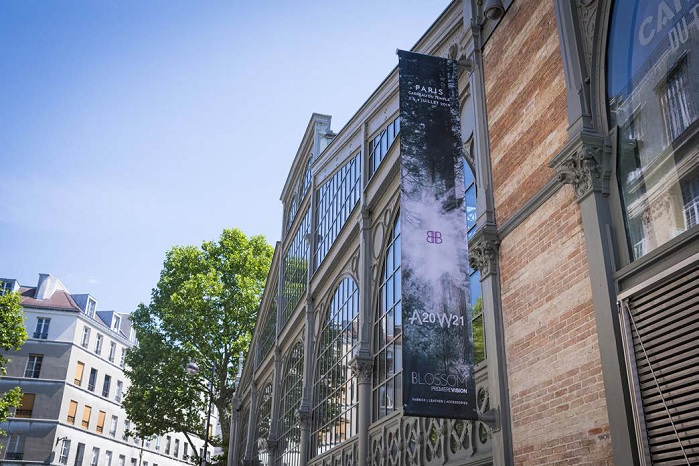 The show is dedicated to materials for pre-collections. © Blossom Première Vision
Targeted by the show's organisers for their high creative and quality positioning, the number of visitors rose by 3.5%, compared to July 2018, and brought together leading French fashion houses (81% of visitors), as well as a large number of leading international brands (19%).
Following France, Italy had the second largest number of visitors, with a stable attendance over July 2018. In third place came visitors from the UK, followed by Belgium, Japan – whose visitor numbers doubled – and Russia.
This article is also appears in...