Industry Talk
China continues to dominate global polyamide supply chain
China has become self-sufficient in polyamide, and is requiring less material from elsewhere, causing a major re-balancing of global supply chains.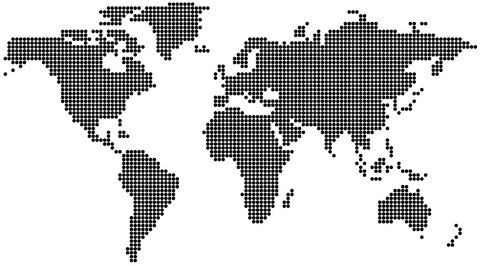 19th October 2016
Innovation in Textiles
| UK
The PCI Wood Mackenzie, a leading provider of commercial intelligence, has published the 2016 Yellowbook (Global PA6/PA66 Supply Demand Outlook), where Mr de Carvalho and his colleague Janek Müller have set out their predictions for market growth, capacity development and trade over the period 2016-2030.
PCI Wood Mackenzie's Yellowbook provides detailed supply / demand balances for both PA6 and PA66 in 64 different countries, covering the period 1990-2030. It also contains asset-by-asset capacity tables for all the plants in the world which are involved in any aspect of the polyamide industry.
Changing pattern
"In 2010, China accounted for 37% of global PA6 demand and 16% of global PA66 demand. In 2016 it is expected to be 47% of PA6 and 22% of PA66, according to PCI Wood Mackenzie estimates. Much of this growth has been met by imports of PA raw materials (caprolactam, adiponitrile, hexamethylene diamine and adipic acid), or PA polymers. These growing international trade volumes led the polyamide industry to become increasingly global in nature, as China's gravity pulled all other aspects of the industry together," commented Mr de Carvalho.
"This pattern is now changing. In 2010 China began an immense investment programme in polyamide, with the intention of becoming self-sufficient in all aspects of the industry. Six years on, China has now achieved this status – at least on paper – but yet the investments continue. This is having profound implications for both China and the rest of the global industry."
Re-balancing of global supply chains
"As China has become increasingly self-sufficient in polyamide, it is requiring less material from elsewhere, and this is causing a major re-balancing of global supply chains," explained Mr de Carvalho.
"For example, in 2012, China imported 518ktes of PA6 polymer and 707ktes of caprolactam. This year we expect these imports to be 330ktes and 210ktes, respectively. The excess capacities in the other regions which used to supply China's growing needs are becoming redundant, and this is leading to plant closures and asset rebalancing projects. Already this year Fibrant has decided to close its caprolactam facility in Augusta, USA and BASF has announced its intention of reducing its caprolactam capacity in Europe by around 20%."
Consequences
These changing trade patterns and asset configurations are causing massive shifts in the local regional supply / demand balances. For example, following Fibrant's Augusta decision, the PCI Wood Mackenzie expects that the USA will become a net caprolactam importer by 2018.
This is a big change. As recently as 2012 the USA was a net exporter of almost 200ktes/yr of caprolactam. Similar changes are already happening in North East Asia and Europe is likely to be next. This means that power is shifting in traditional business relationships, and all parties should understand these shifts.
Outlook
Textile filament has been one of the fastest growing segments for PA6, increasing from 32% of global demand in 2010 to 36% in 2016. Almost all of this has come from China and, as China's economy matures, and growth levels slow, we expect this pattern to reverse, the authors say.
By 2030, it is expected that textile filament will be only 34% of total PA6 demand, according to the report. Instead, the non-fibre sectors (engineering plastics and film / flexible packaging) will become the main growth drivers over the next decade. This pattern will also be evident in PA66, where engineering plastics will increase from 47% of total global demand in 2010, to 52% in 2016 and 57% in 2030.
Another major market for polyamide is industrial filament (14% of global PA6 demand and 25% of global PA66 demand in 2016). A lot of PA-based industrial filament demand comes from the tyre and airbag industries, so ultimately is related to transportation. The major consumer of PA-based engineering plastics is also the automotive industry, so the polyamide industry's exposure to the transportation sector is very large, and growing.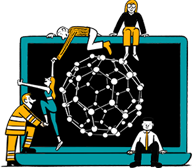 Business intelligence for the fibre, textiles and apparel industries: technologies, innovations, markets, investments, trade policy, sourcing, strategy...
Find out more