Opinion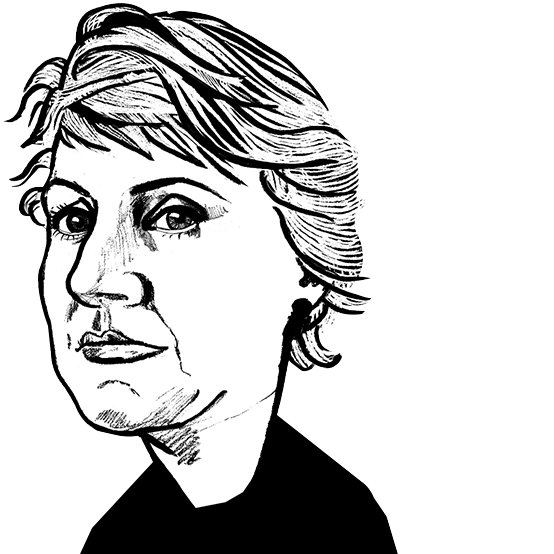 IFAI Expo 2019 explores trade landscape and innovations
Marie O'Mahony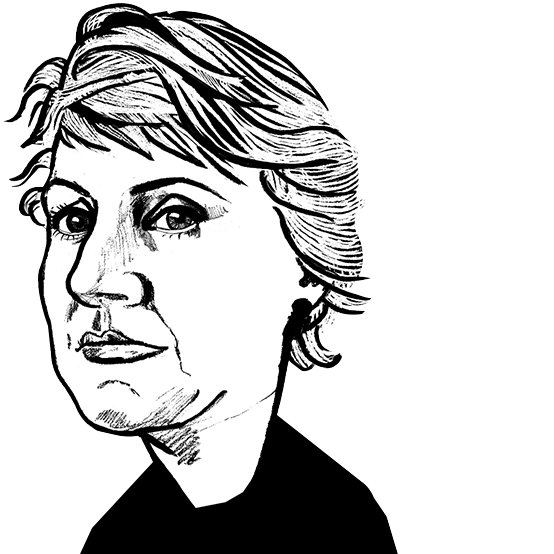 Over 300 companies exhibited from 64 countries with 4,412 participants.
22nd October 2019
Marie O'Mahony
| Orlando, FL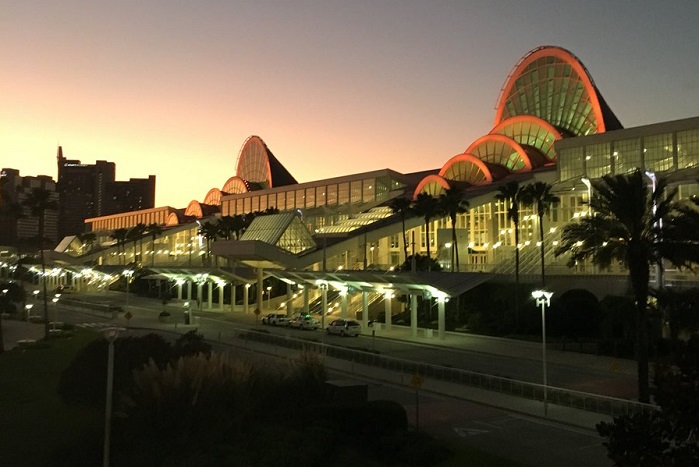 IFAI Expo 2019 was held in Orlando, FL, this year. © IFAI
The annual Industrial Fabrics Association International's (IFAI) expo is held in a different North American city, this year it was in Orlando, FL. Over 300 companies exhibited from 64 countries with 4,412 participants. A showcase for advanced and smart materials, at IFAI Expo 2019 exhibitors and delegates were as focused on the trade landscape as they were on innovation. Like many manufacturing sectors at present, the pace of technological development has been overtaken by the changes in trade relationships.
While politics may be creating an unprecedented level of uncertainty, this year's expo saw a shared national and international concern to find ways of building trade relationships that would weather the volatile political winds.
Representing diversity
NASA's exhibitor booth took the form of an inflatable structure and was a reminder of the IFAI's origins as a canvas product association almost a century ago. The show floor still represents the diversity of its membership and wider industry with exhibitors continuing to show new developments in architecture membranes and custom awnings but increasingly dominated by diversity to apparel areas such as military, medical, wellbeing and workwear.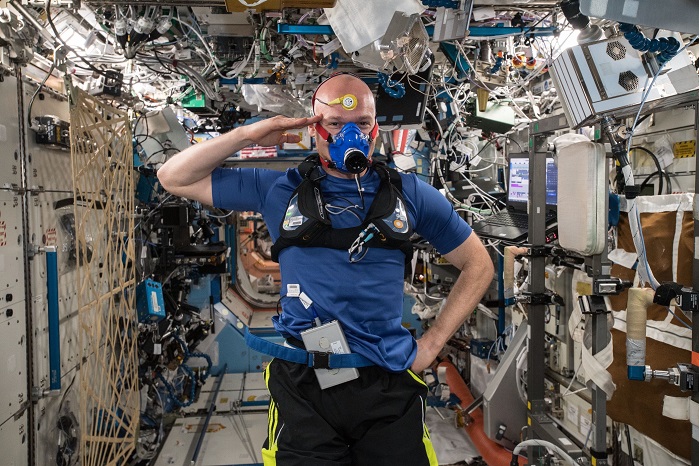 In his twitter feed from ISS Dr Gerst wrote "Sweating for science. You can probably tell that SpaceTex & Metabolic Space are some of my favourite experiments. In any case, they will help a lot of people on Earth stay healthy." © Hohenstein Institute
The NASA booth was indicative of the industry's development with exhibits inside the inflatable focused on apparel and soft goods that extended to robotics. The space industry presence signified an openness to cooperation with the commercial sector beyond the Spinoff programme that promotes terrestrial applications for its materials and technologies.
In a campfire discussion NASA's Mary Hakam discussed the issue of comfort in performance clothing, specifically the need to wick moisture away from the body. A common problem in workwear, sportswear and other terrestrial applications, in space this is exacerbated by the absence of gravity and therefore convection. The result is that moisture remains on the skin forming a cold and uncomfortable layer between the body and clothing.
At IFAI Expo 2019 exhibitors and delegates were as focused on the trade landscape as they were on innovation. © IFAI
European Space Agency (ESA) cooperation with industry was also discussed in a presentation by Dr Jan Beringer of the German Hohenstein Institute. The aim of the Spacetex – 2 research is to help researchers evaluate garments made of advanced textiles during exercise on the International Space Stations (ISS) to identify fabrics that will provide the best comfort to the astronaut crew, as well as for potential terrestrial applications. Reliable data from a single source is insufficient so that it is gathered and evaluated from a combination that includes ThermoLab Data, crew questionnaires and video feedback from Dr Alexander Gerst at ISS while wearing the three different t-shirts under review.
E-textiles
Chris Jorgensen, IPC hosted a lively session on e-textiles with panellists Matt Kolmes, of Supreme Corporation, Anjali Khemani, of Propel LLC, and Stephanie Rodgers, of Apex Mills. Much of the discussion centred around building the supply chain. Rodgers pointed to the importance of the use case what are the user requirements, is it a textile or non-textile need. Kolmes emphasised the benefit of the hack, particularly when new to the field. As e-textiles bring together textile and electronics there needs to be a more realistic expectation of where the funding for R&D will come from – electronics rather than textile in his experience. Responding to the importance of the DoD in maturing the industry, Khemani pointed to the challenge inherent in the Berry Amendment to source and produce all elements in US.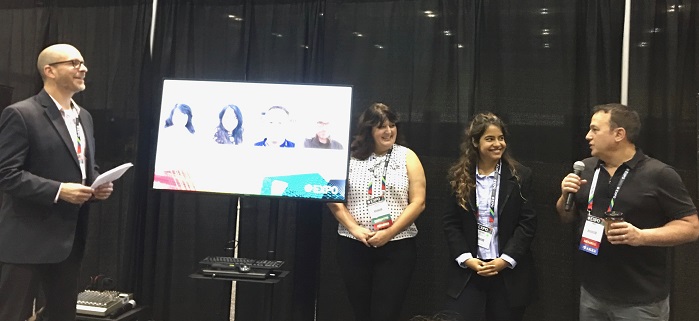 From left to right: The e–textile chair Chris Jorgensen, IPC, Stephanie Rodgers, of Apex Mills, Anjali Khemani, of Propel LLC, and Matt Kolmes, of Supreme Corporation. © Marie O'Mahony
"I don't think there is a qualified supply chain, I don't think it is out there," added Kolmes, continuing to observe that while it may be possible to source a company in US capable of supplying 20,000 sensors for example, they may not have the capacity to provide 100,000 to fullfil a DoD order. In response to Jorgensen's final question on what would be the tipping point for e-textiles. Rodgers was hopeful of a new capacitive touch capability Apex are developing that can be embedded into clothing that meets European laundry requirements of fifty washes. Both Khemani and Kolmes pointed to the need for real demand in a product. Getting to the point where GPS is today for example, where no one born after 1985 can imagine driving without one.
Trade and tariffs
There was a distinct weariness amongst exhibitors and delegates on the question of trade and tariffs. An almost universal refrain was that industry needs stability and the most damaging thing is what is currently in place, a deep level of uncertainty. One area of exception was US military apparel procurement, where the Berry Amendment insists that product and raw materials be produced domestically. The simplified acquisition threshold is currently $250K. Exceptions can be made and a Domestic Non-Availability Determination (DNAD) waiver applied for where a material or component is not produced in the US.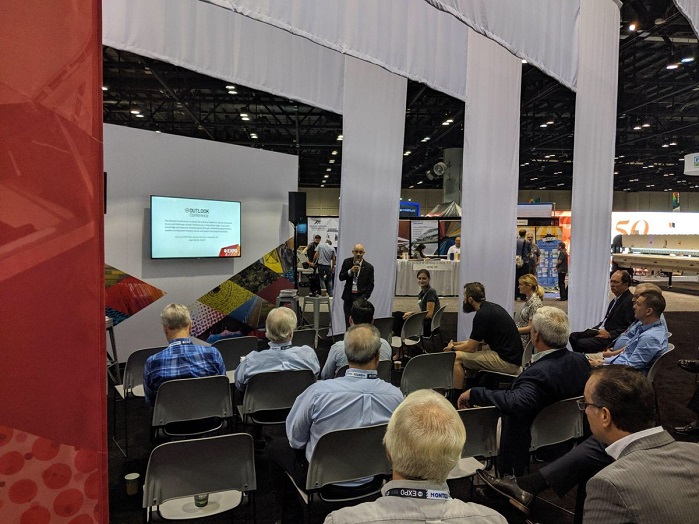 Market meetings were happening all day in the IFAI Hub. © IFAI
In his presentation titled Making (Some) Sense of the DoD Budget, Ron Houle, President, Pivot Step Consultants LLC, pointed to the difficulty caused by budget instability before proceeding to outline some of the opportunities and considerations in applying for DoD contracts. Berry Amendment compliance is a given, but value for money, innovation and ability to deliver on schedule are also key considerations in contracts awarded. With component and material price fluctuations it can be daunting to commit to a fixed budget s that the opportunity also carries risk particularly for smaller manufacturers.
Finally, the complexity of the application process and defence acquisitions regulations that alone run to several hundred pages. While information is readily available to prospective contract applications, the complexity is such that many look to companies such as Houle's to help them to navigate the process.
Relationship building
The IFAI organisation has divisions in Canada, New Zealand and one of the most active, IFAI Japan. These are relationship building for manufacturers across borders with care taken to ensure a reciprocal benefit. The expo provides an opportunity for Japanese manufacturers to showcase their products in the US. Around half of the membership are end product manufacturers with an estimated 35% suppliers. A growing number have divisions and partnerships in North America and Europe.
Over 300 companies exhibited from 64 countries with 4,412 participants. © IFAI
Eddie Nohmura, Director, Taiyo Kogyo outlined the growing relationship between manufacturers in the two countries and the Japanese industry's openness to visiting manufacturers. One example is looking back to some of the earliest research into the commercialisation of smart materials and systems that was the result of cooperation between researchers from both countries.
Executive Director Kikuko Tagawa invited attendees to introduce themselves and their relationship with IFAI Japan. US attendee Bud Weisbart, Vice President, AR Tech described the strength of his company's relationship with Japan that went back decades. In addition to business transactions, he outlined the process of internship and employment between his California manufacturing facility and manufacturers in Japan.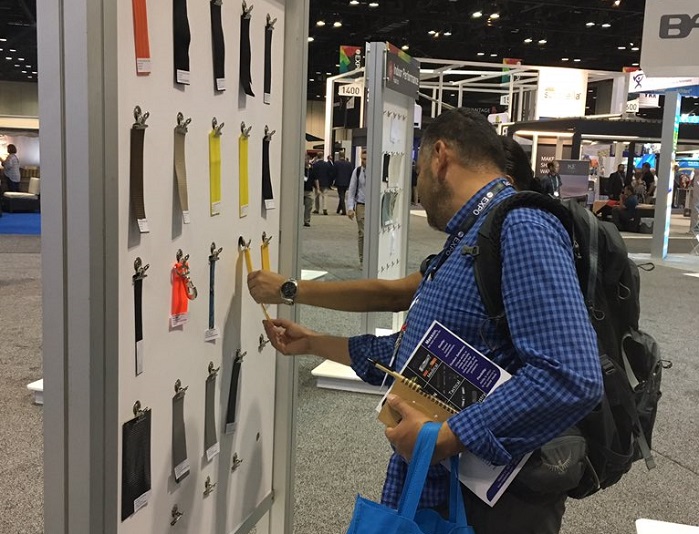 The Fabric Sourcing Centre at IFAI Expo. © IFAI
In an age dominated by the fast pace of the internet and social media, the discussion was a timely reminder of the great value to be gained by making time for face to face meetings. With so much uncertainty in the industry, facilitating the building of strong relationships across boarders over time may be the true worth of associations like IFAI and the expo format.
Further reading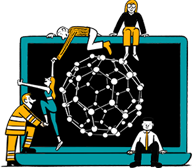 Business intelligence for the fibre, textiles and apparel industries: technologies, innovations, markets, investments, trade policy, sourcing, strategy...
Find out more