Interview
Interview with Giulio Bonazzi, President of Aquafil
Aquafil is a family-owned and run company that was founded in 1969 and now operates facilities in Europe, the US and Asia.
19th September 2016
Innovation in Textiles
| Arco, Italy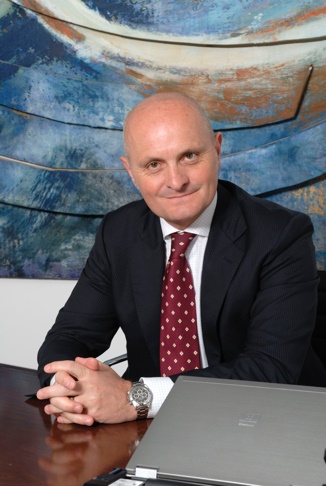 Aquafil is a leading carpet and textile manufacturing industry specialist that has been involved in the production of Nylon 6 for more than 40 years. In 2011 it launched the ECONYL Regeneration System, which gives waste a second life by regenerating it for use in carpets and clothing.
At the helm is president Giulio Bonazzi, who is passionate about reducing Aquafil's impact on the environment and advancing the circular economy. Based in Italy, Aquafil is a family-owned and run company that was founded in 1969 and now operates facilities in Europe, the US and Asia.
When did Aquafil first begin the ECONYL project?
GB: Aquafil has been involved in the production of Nylon 6 for more then 40 years, but it was not until we launched the ECONYL Regeneration System in 2011 that we were able to prove nylon's incredible capacity for regeneration.
Due to unique chemical properties, Nylon 6 can be regenerated an infinite number of times without a decrease in quality. Thanks to the ECONYL Regeneration System, it is possible to transform pre- and post-consumer waste into first grade raw materials.
With this innovation, we were able to move beyond simply recycling to creating a truly circular process.
Where did the idea of using regenerated waste come from?
GB: I strongly believed that we had to transform Aquafil from a traditional business in order to fulfil the challenges of a market that is rapidly changing. A group of engineers got together with universities and institutions from around the world to develop the initial concept. That meant building a chemical plant as well as reinventing our supply chain.
That is how the journey started, and in 2011 – after five years of research and development and EUR 25 million invested – we inaugurated our first plant dedicated to the production of ECONYL regenerated fibres.
How do you collect the waste?
GB: We established the ECONYL Reclaiming Program, which is an effort to recover waste from all over the world. We started with waste from the carpet industry – a collaboration that was fundamental to developing the first stream of waste for regeneration.
Less obvious was our discovery that fishing nets are also an ideal material, especially the ones coming from the fish farming industry. Later came other waste materials, such as plastic components, fabric scraps and other industrial waste.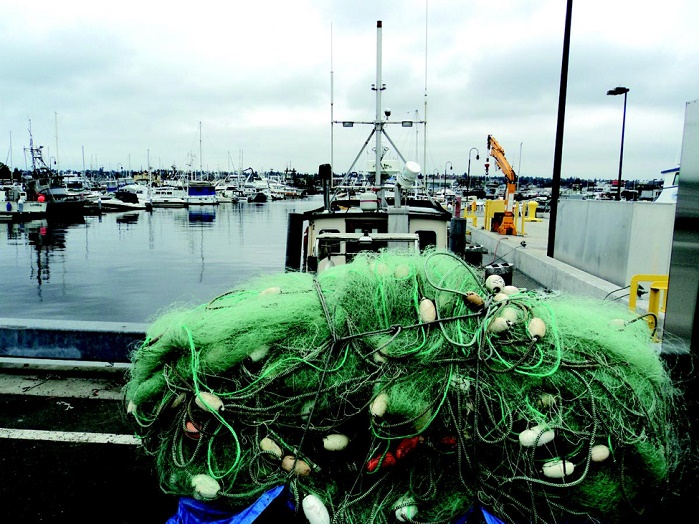 What is the science behind the material and its production process?
GB: The ECONYL Regeneration System relies on depolymerization – a chemical process that "un-zips" the Nylon 6 molecules, transforming waste back into raw materials. These raw materials can then be transformed back into new Nylon 6 polymers which are identical to the ones made from fossil fuels.
We think this process is one of the best examples of the circular economy in action, because it can be repeated an infinite number of times, without decreasing the quality of the materials.
How did you measure the environmental impact of the material?
GB: Aquafil has conducted life cycle assessments on the entire ECONYL regeneration process, including waste collection, sorting and pre-treatments, as well as all of the industrial steps needed to convert nylon waste into new raw materials. We found that ECONYL yarn consumes approximately 47% less energy and more than 50% less CO2 emissions compared to its traditional fibre.
We found that for every 10,000 tons of ECONYL raw material produced, 12,600 tons of waste are eliminated, 70,000 barrels of crude oil are saved, and 42,000 tons of CO2 emissions are avoided.
What is the material's use beyond Aquafil, and how is the supply chain set-up?
GB: By involving businesses and NGOs in ECONYL's supply chain, Aquafil has created new opportunities for waste diversion and helped advance other companies' sustainability agendas. Examples of this include Aquafil's take back programme with Speedo, which was launched in 2015 to collect fabric scraps.
Net-Works and Healthy Seas Initiative are other efforts aimed at recovering and recycling abandoned fishing nets from oceans. Not to mention, the many relationships with fish farming businesses that provide a bulk of the fishing nets for regeneration. Each of these initiatives promote marine protection and reduce ocean debris, while procuring the materials needed for ECONYL production.
What are the company's plans for growth and expansion?
GB: After Aquafil's first few partnerships with well known brands that began using ECONYL fibre, we realized that many brands are looking for a sustainable material to incorporate into their products.
To support the growing demand for sustainable products, Aquafil plants to expand its global supply chain over the next few years, focusing on waste recovery with a goal of producing ECONYL fibre from 100% post-consumer waste.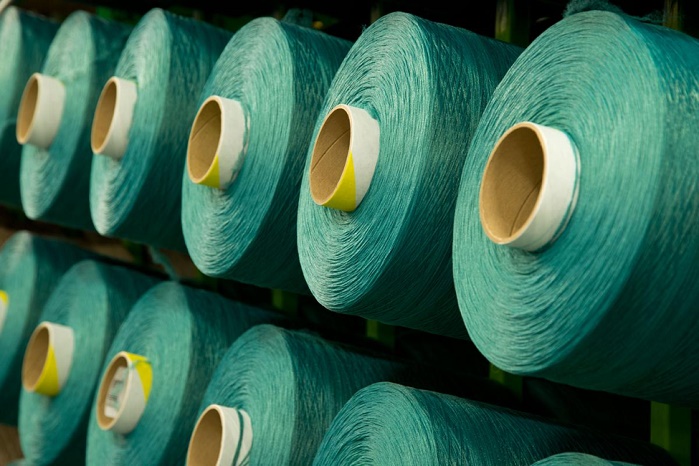 What do you believe to be the largest misconception among consumers when it comes to using a material like this?
GB: A common misconception with materials like ECONYL is that they will be lower quality since it is their "second life". For ECONYL, the unique technology applied in the purification process ensures that the yarn's quality isn't compromised.
Some consumers also wonder whether ECONYL fibres are harmful to human health or the environment. In fact, the regeneration process results in a variety of environmental benefits, all of which have been evaluated by the life cycle assessment. ECONYL fibres have likewise been tested by an independent accredited laboratory and are completely safe for human health.
Consumers are increasingly asking crucial questions about what materials clothes are made with. They want to understand where and how they were made. Aquafil has already played a vital role in the sustainability story for companies like Speedo and Outerknown. In the future, Aquafil plans to continue helping brands and consumers make educated and responsible choices about clothing.
Further reading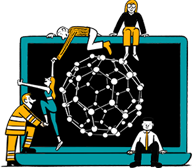 Business intelligence for the fibre, textiles and apparel industries: technologies, innovations, markets, investments, trade policy, sourcing, strategy...
Find out more