14th December 2017, Kowloon Bay
Manufacturing eco-shirts with 95% less water
Cosmos Studio, a sustainable apparel start-up brand based in Hong Kong, is raising funds for the production of its new line of unisex shirts made with the lowest consumption of fresh water. The eco-friendly shirt production is powered by a newly invented colour diffusion technology that is said to make it 95% more eco-friendly, compared to any other apparel making process, according to the company.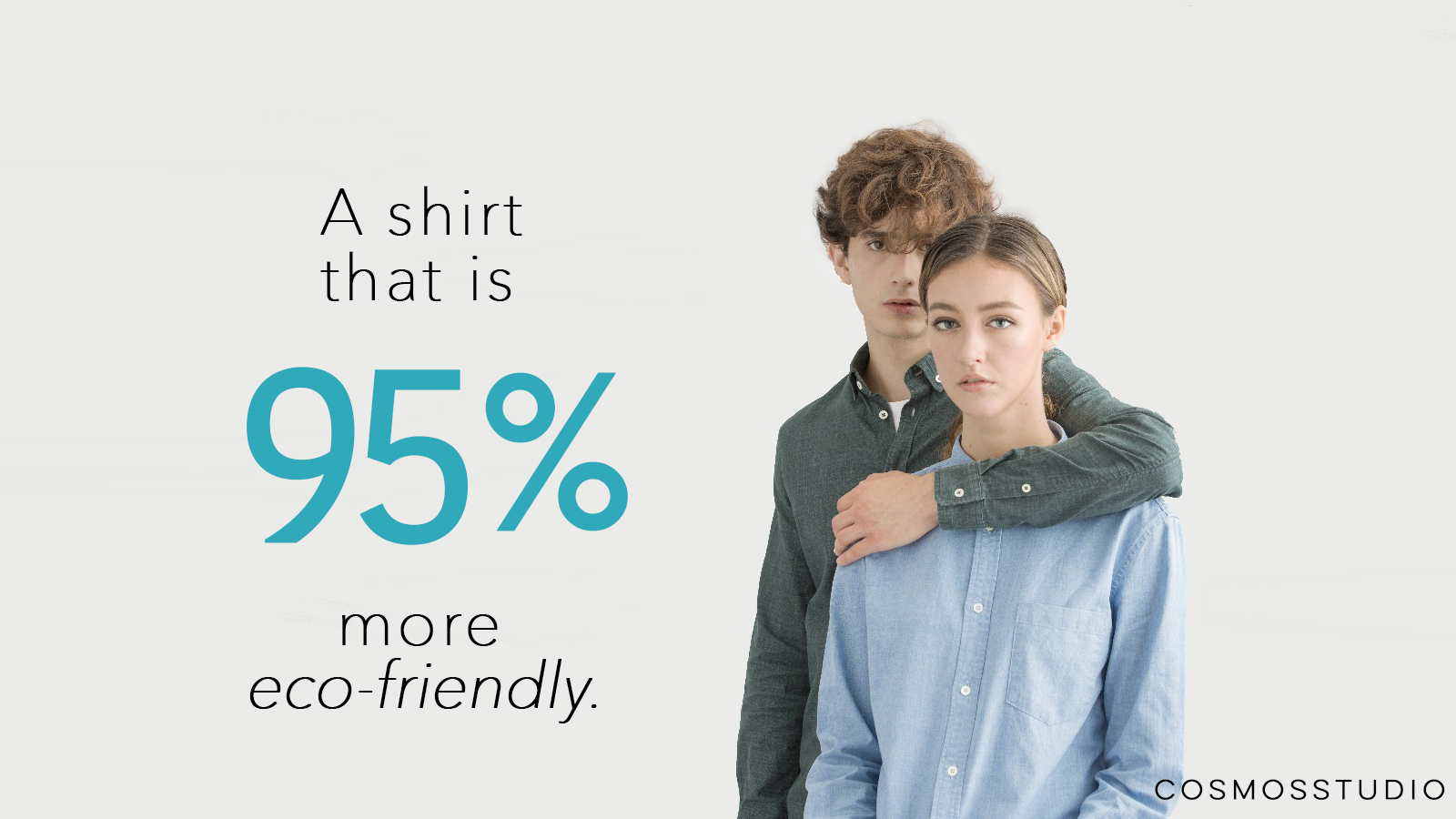 The brand's Kickstarter campaign has already achieved its goal of US$ 10,000, with six days to go. These funds will cover part of the costs of manufacturing, marketing, packaging, and distributing our shirts on a large scale. "The most sustainable shirt is the one where the wearer will not only look good, but also feel good about it. The future of sustainable fashion starts today," said Davy Chan, co-founder of Cosmos Studio.
"There is no way to overstate the value of what we are doing with these shirts. It is big moves like this one that are going to lead us toward a more sustainable world and help us to pass on to the generations to come an environment that we can be proud of." The brand is planning on starting the production this month, with shipping beginning in February next year.
Sustainable shirt
The unisex, minimalist design apparel uses the GiDelave method, a patent-pending colour diffusion technology which works by 360° "printing" reactive dyes onto cotton in the yarn stage. This type of dyeing process is said to reduce water consumption form the traditional 600 litres to a mere 30 litres. "No water is used in the colouring process and as a result, 95% of water, 95% of effluent and 53% of energy is saved," the company explains. In addition, the colours get shaded naturally at the yarn stage to create a unique aesthetic, and a signature natural washed effect.

"Our GiDelave technology uses just 5% of the water of traditional dyeing methods, making a wildly positive impact on the environment over time. This is a technology that can revolutionize the fashion industry, and with it we will change the face of global garment production," said Davy Chan.
The shirt, designed with a relaxed fit and a minimalistic look, is unisex and is available in four natural colourways and in four sizes. Colourfastness is said to be better than that of the shirts made using traditional dyeing methods, according to the manufacturer.
Standards
"We make sure our cotton supplier is up to the BCI standard, thus the cotton we are using is ethically and environmentally better than normal cotton," the company explains. The brand is also Oeko-Tex Standard 100 certified and is up to Reach standard, which means that the chemicals used in manufacturing are of manageable potential concern, degradable and will not emit hazardous gas upon degrading. The company's factory is also WRAP certified.
"The start-up works on the philosophy of creating apparel using the most sustainable practices. The most sustainable shirt is also the most classic, designed to be premium, durable, easy to care and adorned with delicate details," the company says.
Fresh water pollution
Twenty percent of the world's fresh water pollution comes from textile treatment and dyeing. Around 1.1 billion people do not have access to safe drinking water.
"Although water covers 70% of our planet, only 1% of that is accessible fresh water. While millions of people are suffering from water-stress conditions, we should not take access to potable water for granted," the company explains. "As the second largest polluter in the world, the fashion industry is responsible for adopting sustainable innovations. If we keep on polluting at the current rate, sooner or later all of us will run out of clean water."
This article is also appears in...