1st August 2017, Cary, NC
Market disruptors focus at Hygienix 2017
INDA, the Association of the Nonwoven Fabrics Industry, has announced the Hygienix 2017 conference programme will emphasize industry breakthroughs in critical areas for the absorbent hygiene and personal care markets, when it takes place from 6-9 November at Renaissance Arboretum, Austin, TX.
This third edition of Hygienix is expected to gather over 500 business professionals to connect, engage, and advance their business during three days of educational programme content, tabletop displays, industry receptions, organized networking, and absorbent hygiene workshop training.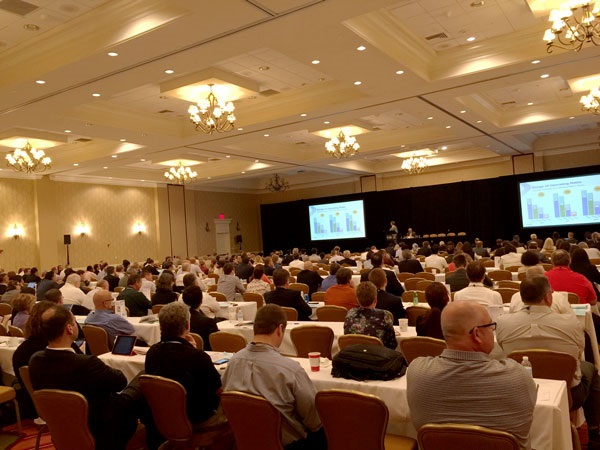 "The strong industry support of the first two editions of Hygienix indicates we are providing a valuable forum for all businesses involved in the absorbent hygiene and personal care products sector. We anticipate this year's event to be just as dynamic and valuable," said Dave Rousse, INDA president. "Hygienix is the must-attend conference for anyone looking to advance in the absorbent hygiene and personal care industry. We will be providing the latest market intelligence, product insights, and opportunities for important connections."
Full programme
The full programme includes 24 presentations from globally recognised and innovative speakers from consumer, industrial and retail brands, continence associations, baby care products, feminine hygiene market research firms, and leading companies across the absorbent hygiene and personal care market supply chain to address critical advances in topics such as:
Incontinence Perspectives: Consumer and Institutional; Product and Positioning Opportunities
Diapers: Smart and Sustainable
Leading the Upcycling of Absorbent Hygiene Products
Feminine Hygiene Disruptors
Thin – Pulpless Absorbent Product Performance
Cutting Edge Approaches to Odour Control
Game Changers: Machine and Technology Developments; Retail and Demographic
A sampling of companies presenting new products, technologies, materials, skin health, and odour control include: Absorbent Hygiene Products Manufacturers Association, Advanced Absorbent Technologies, LLC, BASF Corporation, Bemis Company, Inc., Bostik, Inc., CenterBrain Partners, Inc., Cotton Incorporated, Evonik Nutrition & Care GmbH, GP Cellulose, LLC, H.B. Fuller Company, The Honest Co., National Associations for Continence, NatureWorks LLC, Olfasense GmbH, Price Hanna Consultants, and The Procter & Gamble Co.
Other programme highlights
In addition, the programme includes presentations from three award finalists for the prestigious Hygienix Innovation Award that recognise innovation in consumer or institutional hygiene end products using nonwoven fabrics in an expansive way.
Other programme highlights include the presentation of the INDA Lifetime Service and Lifetime Technical Award, Dining with Industry Thought Leaders, tabletop displays, industry receptions, and a unique 2.5-hour workshop on Absorbent Hygiene Products, led by Carlos Richer, Richer Investments.
This article is also appears in...