Industry Talk
Microban celebrates International Woman's Day
Microban, a leader in antimicrobial and odour control and prevention solutions, based in North Carolina, is celebrating women in its organisation.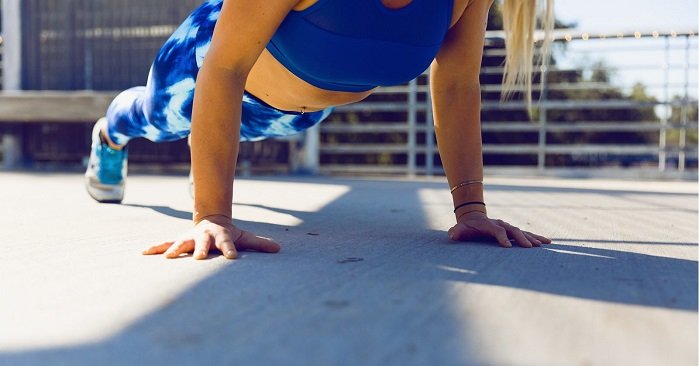 11th March 2019
Innovation in Textiles
| Huntersville, NC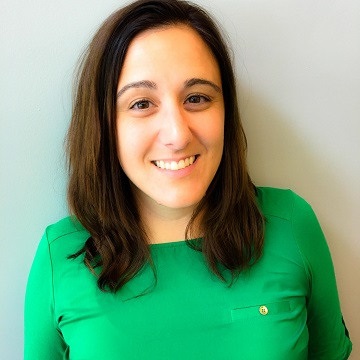 Microban, a leader in antimicrobial and odour control and prevention solutions, based in North Carolina, is celebrating women in its organisation, who share their stories, to mark the International Woman's Day. A 30-year global leader of the science of odour control, Microban offers a wide spectrum of solutions found in consumer and commercial products, building materials, and textiles.
Dr Gina Sloan
Among the company's inspiring women is Dr Gina Sloan, Director of Innovations. Dr Sloan has her PhD in molecular genetics and covers a wide variety of subject matters including examining the challenges related to inhibiting the growth of harmful microbes and assessing odour-measuring test methods.
"At the onset of my career, I wanted to make products that would bring meaningful change," she says. "This started as a strong link to the healthcare industry with a focus on new drug development, vaccine research and Department of Defense work. In an interesting turn of events, I ended up at Microban, a global leader in antimicrobials. The company has grown tremendously and has allowed me to grow into new roles and develop innovation products that will impact the lives of those around me. Each day is unique and brings interesting challenges."
Katherine Harrell Hawley
Katherine Harrell Hawley is Microban's Senior Microbiologist, who joined the team eight years ago. She's been instrumental in conducting microbiological research and testing, as well as supporting various successful research initiatives and collaborating with partners in the liquids, textiles and polymer industries. Kate's most recent project is the development of a cost-effective, adaptive test protocol to support odour capture technology.
"I have always loved puzzles, the more elaborate the better. Working with our sales and engineering team to solve our customers real world challenges with microorganisms and the problems they create, like odour, has been an excellent, complex puzzle," she says. "Each challenge is different, and brings its own unique nuances and obstacles, but here at Microban, our team of scientists and innovators see each problem as a way to help our partners provide the best quality and technology to their customers to solve those real-life issues."
Nisa Fan
Nisa Fan, Microban's Global Associate for Product Line Manager recently joined the textiles division team but joined Microban International in 2017. She's been instrumental in managing the company's overseas communication strategy and played an integral part in developing Microban's Weibo and WeChat strategies to better connect Microban partners with Chinese consumers.
A native of Taiwan, Ms Fan is both an Aletheia University and Pepperdine University graduate, combining her knowledge of finance and marketing to propel our partners to stronger relationships with customers and a more sound global supply chain standard. "I started my career at Microban as a Global Customer Service Specialist. The position provided me the opportunity to build a strong foundation of knowledge about our customers and products. When I was offered a transfer to global product marketing, I was able to utilise my customer service experience and provide support to the sales team," she comments.
"I like working in textiles because it is a unique industry. I am able to utilise my mandarin language abilities and understanding of cultural norms in Asia to assist sales and product associates working to deliver our products to clients around the globe."
Maria Diefenbach
Maria Diefenbach, Global Textiles Marketing Manager, has been with Microban for 11 years and is the company's resident go-to expert on how body odour affects textiles, why it's a major issue for manufacturers, what our latest innovations in odour control technology are and how to prevent permastink.
"I started my career selling medical disposables after college, one of my offerings were medical incise drapes that were treated with Microban. I was always intrigued by the technology and after doing some research I realised what a great company it was to work for. One thing led to another and time has flown by. I've had different roles within sales and marketing here at Microban and have enjoyed growing professionally in each of those roles. I really enjoy working with our global customers on marketing strategy that leads to the commercialisation of different projects," she explains.
"We work with great brands and manufactures from a wide range of industries, it is never boring. I'm constantly learning something new and engaging in projects all around the globe, and even get to practice my different language skills. A marketing geek at heart, I find consumer behaviour fascinating and love capturing their attention through a good story."
Marsha Reier
In 2010, Marsha Reier joined Microban as Director of Business Development with a focus on reducing odour on smelly items in the home. "What little girl dreams about growing up and selling chemicals? Not many, but after earning a BS in fashion merchandising from Winthrop University and a masters in marketing from the University of Georgia, Athens, I spent nine years at Dupont Apparel/Home Textiles and seven years at The Dow Chemical Company helping Victoria's Secret, Macy's, Dillards, Gap and a myriad of other brands and retailers to enhance their products with technical features and benefits and loved making the life of the consumer easier, leading me to my role now at Microban," she comments.
During her time at Microban, Ms Reier has brought new technologies to the consumers that enhances their comfort and makes their life easier. She works remotely from Bluffton, SC, which provides flexibility in supporting partners in the home textiles industry.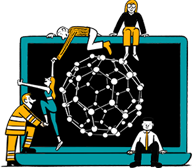 Business intelligence for the fibre, textiles and apparel industries: technologies, innovations, markets, investments, trade policy, sourcing, strategy...
Find out more