20th November 2018, Washington, DC
NCTO testifies on USMCA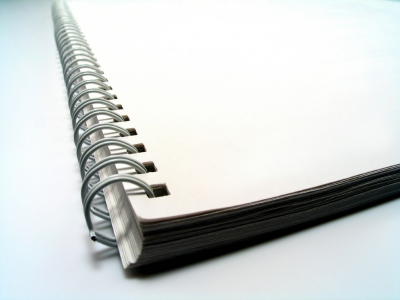 The US International Trade Commission (ITC) held a public hearing in Washington, DC, last week, as part of its investigation of the likely impact of the US-Mexico-Canada Agreement (USMCA) on the US economy.
National Council of Textile Organizations (NCTO) President and CEO Auggie Tantillo testified on Panel 4, General Manufacturing, on the hearing's second day. "I want to preface my remarks by stating that NCTO has not yet adopted a formal position on USMCA," he began. "With that said, it is important to note that the United States, Canada, and Mexico have built a vibrant and prosperous textile production chain over the 24-year life of the North American Free Trade Agreement (NAFTA). In 2017, total textile and apparel trade between the three countries was approximately US$ 20 billion. US exports accounted for more than US$ 11 billion of this trade, with Canada and Mexico serving as our two largest export markets worldwide."
"These figures compare to just US$ 7 billion in textile trade between the three countries in 1993, the year prior to NAFTA's implementation. An understanding of this data validates that the current, yarn-forward structure embedded in NAFTA has been highly successful, providing significant benefit to North American manufacturers throughout the entire textile production chain," said Tantillo.
"It is for this reason that NCTO is very pleased that the basic textile origin rules adopted originally in NAFTA were essentially reaffirmed in USMCA. Further, we commend the three governments for creating a separate textile chapter in the new agreement as opposed to relegating textiles to an annex of the broader market access provisions. A stand-alone chapter recognizes the sensitivities associated with trade in this sector and allows for unique provisions, such as separate and enhanced customs enforcement language over the original NAFTA. Enforcement is critical in the textile sector as the lucrative duty-free benefits create enormous incentives for fraud."
"In terms of changes to the original text, NCTO is very supportive of revisions that will require the use of USMCA-origin sewing thread, pocketing, narrow elastics, and coated fabrics in certain end items."
"We are also appreciative of a key change made in the Government Procurement Chapter of USMCA regarding the Kissell Amendment, which is a Buy American statute for textiles that applies to the Department of Homeland Security (DHS)," he added. Kissell requires 100% US content, with very limited exceptions, for purchases by the Coast Guard and Transportation Security Administration (TSA).
"Regarding TSA procurement, Kissell has a problematic loophole tied to NAFTA that has allowed Mexico to supply these contracts. As a result, under the terms of NAFTA, Mexico can supply TSA uniforms made from Mexican fiber, yarn, and/or fabric. The TSA Mexico loophole translates to a significant weakening of U.S. Buy American statutes. Noting that DHS spent $34 million on clothing and textiles for TSA in FY2017, closing the Kissell loophole was a substantive change from NCTO's perspective," explained Tantillo.
NCTO is a Washington, DC-based non-for-profit trade association established to represent the full spectrum of the US textiles sector, from fibres to yarns to fabrics to finished products, as well as suppliers of numerous support services such as trucking, banking, chemicals, and other such sectors that have a stake in the prosperity and survival of the US textiles industry.
US textiles and apparel manufacturers produced US$ 77.9 billion in output in 2017, and the sector's supply chain employs 550,000 workers from fibre to finished sewn products.
This article is also appears in...