Paid content
Industry Talk
Next Generation Bio-Based Alternative Materials Innovation Summit
Decision-makers from biotech, fashion and apparel will discover, discuss, and debate the novel technological advances shaping a more sustainable industry.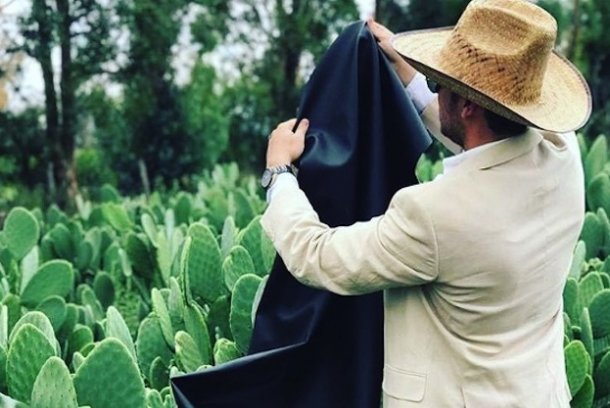 11th March 2021
Innovation in Textiles
| Online
The Next-Generation Bio-Based Alternative Materials Innovation Digital Summit, which is being held from 30 March – 1 April 2021 in collaboration with the Material Innovation Initiative, will bring together key decision-makers from many disciplines. Fashion brands, innovators from start-ups, and biotech and plant-based companies producing alternative materials and dyes, will join leading suppliers and manufactures to explore key challenges and opportunities in the successful commercialization of bio-based materials and dyes at scale.
For three days, decision-makers from biotech and fashion and apparel companies will discover, discuss, and debate the novel technological advances powering the new wave of alternative textiles shaping a more sustainable industry with 20+ case studies and two workshops providing valuable insights.
"It truly is an exciting time, what happened in the food space is now happening in fashion. A massive shift away from animal products towards sustainable materials," comments summit speaker Michiel van Deursen, Founder, Capital V.
2021 agenda highlights
Access the full event guide to learn more about the 25+ expert speaker faculty and topics to be discussed including:
Sustainability benefits
Determine how to effectively integrate next-generation materials into your current business model and supply chain to leverage these sustainability benefits whilst also benefiting from increased profitability. Speakers such as Shahriare Mahmood, Director of Sustainability at Spinnova will be exploring how to overcome some of the unsustainable practices of cotton farming, by working hard to create commercially and ecologically sustainable solutions out of cellulose without using harmful chemicals.
Scalability and commercialization of innovations
Key themes throughout the content of the event, with several key case studies including Camilla Gulì, Founder & CEO of Merch.bio illustrating how commercializing bio-based alternative textiles at scale can be done in a relatively short period of time and be economically viable with next-generation technology and production processes.
Changing consumer trends reshaping the materials industry
Understand consumer trends and identify the actions needed to positively align your products with future consumer purchasing patterns to gain market share. Several speakers will share their insights on this topic, including Keri Szejda, Founder & Principal Research Scientist at North Mountain Consulting, who will discuss changing consumer perception and purchasing behaviour and the implications of this for the future of bio-based materials.
Dedicated Workshops
Deep dive into the key challenges or the industry and how to overcome them at the dedicated pre-day workshops exploring key considerations such as reducing the price of raw materials and taking production to the next level with next-generation technologies. The workshops will be led by key innovative material companies including Natural Fiber Welding, ANANAS ANAM and VitroLabs.
"It is an incredibly exciting time to be investing in innovative biomaterials for the apparel industry. There are incredible start-ups emerging every day and more and more brands and suppliers are finally looking for ways to actively engage and bring them to market," says speaker Karla Mora, Founder & Managing Partner, Atlante Capital
Confirmed Attendees
Organisers say they have been 'blown away' by the response from the industry. Confirmed attendees include AlgiKnit, Atlante Capital, Bolt Threads Inc., Converse Inc., Fashion for Good, Natural Fiber Welding, Ralph Lauren, Spiber, Spinnova, Under Armour and many more.
With next-generation bio-based alternatives touted as the new frontier for textiles and fashion, it is now more important than ever to come together as a community, the organisers say. Whether you have an innovative bio-based material or technology or are looking to integrate more innovative bio-based textiles into your apparel product lines, attend this virtual event to be equipped with the information and partnerships to succeed and set yourself up to be among the first to market with a consistently using bio-based alternative materials, they conclude.
Further information
Exclusive online event
'Next-Generation Bio-Based Alternative Materials Innovation Summit'
30 March – 1 April 2021
Early Bird & Team Discounts Available.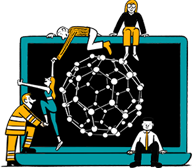 Business intelligence for the fibre, textiles and apparel industries: technologies, innovations, markets, investments, trade policy, sourcing, strategy...
Find out more