Industry Talk
OCA reports boom in organic farming
OCA ensured its farmers earned 21% more on average than conventional, non-organic local farmers in 2020/21.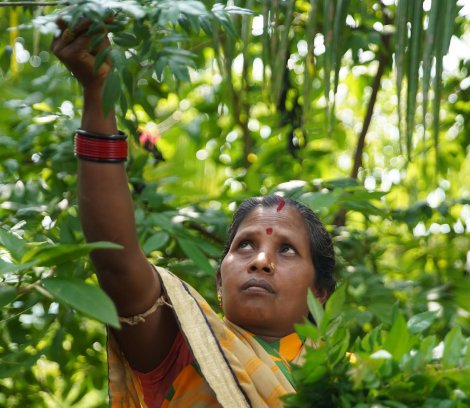 29th March 2022
Innovation in Textiles
| Amsterdam
Organic Cotton Accelerator (OCA) reports enormous growth in the number of farmers joining its programme, with as many as 80,000 farmer participants in the cotton season of 2021/22.
Amsterdam-headquartered OCA's latest Farm Programme Impact report underlines the business case for farmers to grow organic cotton. Brands and retailers participating in OCA's Farm Programme financially support the critical services provided to farmers, ranging from training in organic practices, the supply of seed and bio-inputs, and procurement at a premium price.
Last year, OCA's Farm Programme saw a 180% increase in farmer numbers compared to the previous season, and they earned on average 21% more in net profit from their cotton per hectare than their local non-organic peers. A combination of farmer premiums and lower production costs compensated for the lower yields of organic farmers.
The demand for organic cotton is increasing among many fashion brands and Danish retailer Bestseller, for example, has set a target of sourcing 30% organic cotton by 2025.
Farm Programme Impact shares case studies of farmers who are planting organically and are seeing the economic benefits with ongoing support through OCA's Farm Programme.
"Organic cotton holds the key to a more sustainable fashion system and we see demand getting stronger," said Bart Vollaard, executive director at OCA. "More farmers are switching and more global brands and retailers are expanding their organic cotton sourcing and investing the support required for farmers to grow organic successfully.
"Switching to organic cotton, however, is a long haul – it takes up to three years for farmers to convert to organic cotton farming, a necessary period to build up the soil fertility and re-establish the balance of the ecosystem and farmers must be supported during this time. This is one of the key roles that OCA plays."
Holistic approach
Cotton is one of the most commonly used textiles in the fashion world and in 2019 accounted for a quarter of the total global fibre production. It is also a chemically intensive crop. Conventional farming methods contribute to climate change by releasing the majority of nitrous oxide that exists – a gas that has 300 times the warming effect of carbon dioxide. Land farmed in this way also contributes to habitat and biodiversity loss and degradation of soils, a non-renewable resource depleting at an alarming rate.
OCA's mission is to achieve a transparent, responsible and resilient organic cotton supply chain and it takes a holistic approach to improving the organic cotton sector. Its new 2030 Strategy sets out how it seeks to accelerate systematic change by a focus on five key pillars – farmers' resilience and livelihoods, seed availability and diversity, scalability of organic farming, robust social and environmental farm-level data, and collaborative sector approach.
Focusing on these areas helps to address challenges of a 'business as usual' approach.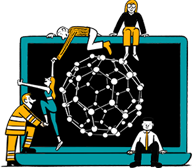 Business intelligence for the fibre, textiles and apparel industries: technologies, innovations, markets, investments, trade policy, sourcing, strategy...
Find out more