Research/​Development/​Education
Primary Dispersions is working to develop graphene based epoxy resins for aerospace industry
The project titled NanoSynth has been able to show significant improvements in epoxy resin mechanical, thermal and electrical properties.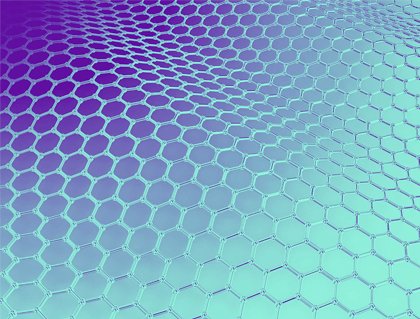 6th January 2016
Innovation in Textiles
| North Yorkshire, UK
The InnovateUK project titled NanoSynth, which began in April 2013, has been able to show significant improvements in epoxy resin mechanical, thermal and electrical properties, according to the organisation.
Although still at a low technology readiness level, the programme has developed a method for producing graphene in-situ within the resin. Once concluded the project has the potential to introduce graphene based epoxy resins into aerospace components leading to parts that are not only stronger and of reduced weight but also possess improved electrical and thermal properties.
Achievements
At present this technology is directly relevant to pre-impregnated systems, further research would be required to gain the same benefits in infusion, which is the current method to produce aerospace standard advanced composites.
The project has brought together a world class consortium, which covers the entire innovation value chain including Primary Dispersions alongside Bombardier, B/E Aerospace, NetComposites, The Institute of Occupational Medicine and Nanoforce Technology.
"The NanoSynth project partners have collaborated well and this really shows in recent developments. We're excited by the potential shown and look forward to releasing further results and developments as the NanoSynth project comes to a close at the end of March 2016," commented Matthew Thornton, Project Manager at Lead Partner, NetComposites.
Graphene and its applications
Graphene, first isolated at the University of Manchester in 2004, is tipped to transform many products. Its electrical and thermal conductivity, optical purity and mechanical strength could be used in high-capacity batteries, flexible screens, ultra-fast transistors and other electronic components, super-bright lasers and materials from sports equipment to aircraft wings.
An area of particular interest within the aerospace sector is graphene-reinforced polymers, which aim to exploit the excellent properties of graphene in order to produce high performance polymer components.
Epoxy resins
Epoxy resins are widely used in applications ranging from aerospace composites to electronic components, with a worldwide market of £9.5bn, however currently there are no cost effective techniques suitable for producing graphene based epoxy resins at industrial quantities.
The project will develop a top-down technique and synthesis platform which can efficiently and cost effectively produce graphene-reinforced epoxy resins on a scale that allows for market adoption.
"Although the project doesn't finish until next year we have already experienced some extremely promising results in the development of graphene-filled epoxy resins," said Steve Devine, Technology Manager at CPI. "The final stages of the project are to focus on the scale up of the resins which will allow the material to be used in the production of composite parts. The final achievements from the project will truly give the UK a global competitive advantage, not only for the aerospace sector but also across other industries such as automotive."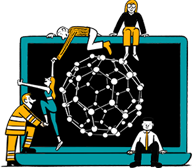 Business intelligence for the fibre, textiles and apparel industries: technologies, innovations, markets, investments, trade policy, sourcing, strategy...
Find out more