Industry Talk
Return of WTiN's Innovate
Cutting-edge knowledge-sharing platform to drive the industry's 2022 investments and purchasing decisions.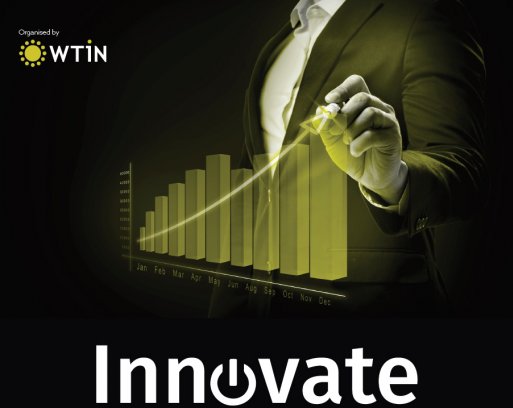 20th May 2021
Innovation in Textiles
| Leeds, United Kingdom
World Textile Information Network (WTiN) is announcing the launch of its second Innovate virtual event – a week of innovation for textile industry professionals.
The event will take place virtually on October 25-29 2021 with a feature-rich technology platform to connect, inform and enthuse over 10,000 innovators from the entire textile and apparel manufacturing value chain, from raw materials producers to global brands.
Last year's award-nominated event was hailed a great success and an excellent development in the non-existent physical trade show market during 2020. The 2021 edition will showcase around 200 global exhibitors from production technology, technical textiles and nonwovens – a new area of exhibit added to address the needs of buyers in this growing sector. Some of the early exhibitor registrations include Beaver Paper Group, BenQ Materials, Computer Generated Solutions (CGS), Dupont, Groz-Beckert, Kisco, Mahlo, Oerlikon, Weko, and the Taiwan Textile Federation.
"We believe that last year's event was a necessity in a textile and apparel market that was without its all-important trade shows and conferences," says Mark Jarvis, WTiN's managing director. "With this year's edition, we want to offer our attendees even more, we want to congregate the textile and apparel community, inform them of the latest innovations and trends, and give them the opportunity to network and display their latest products. Innovate will continue to offer a cutting-edge knowledge-sharing platform to drive the industry's 2022 investments and purchasing decisions."
What's new?
Following last year's successful event, WTiN has formed an advisory committee to reinforce Innovate's vision of creating an effective platform for knowledge sharing, meetings and inspiration. The committee brings together some of the best and most passionate industry players in the textile and garment arena, with the mission of shaping the Innovate event to the industry's best advantage. Tapping the committee's advice, the enhanced self-built platform will energise the virtual experience by incorporating elements of live engagement and interaction.
It offers five key features:
-A strategic summit – WTiN is organising the first Innovate Summit on 26-27 October 2021 to deliver strategic insight into how the macro environment will influence industry transformation over the next five years. Live speeches from key opinion leaders will cover topics such as government policy, paradigm technologies, supply chain resilience, circular economy, and investing in new business models.
-Live product demonstrations and seminars – Exhibitors will demonstrate the salient features of their products and solutions to potential customers and investors during the live video demonstrations. This brand-new tool will allow exhibitors to utilise the Innovate platform to showcase their latest technology to a global reach of textile and apparel professionals.
-Scheduling and live interaction – With integrated video, audio and chat functions, exhibitors will be able to engage in real-time two-way conversations with the visitors, thought leaders and business connections during meetings, seminars and roundtable discussions.
-Smart recommendations – An intelligent recommendation platform that matches exhibitors with relevant visitors, and vice versa. Through the user's behaviour and searches performed on the platform, the algorithm learns to provide highly relevant business matches.
-Innovation hub – An innovation showcase that enables visitors to see the most innovative technologies and solutions from exhibitors up close. It also allows visitors to quickly fix meetings with exhibitors to find out more about the solutions.
Why exhibit?
Although physical trade shows are beginning to return in some parts of the world, travel restrictions are still playing a major role in their attendance. Innovate 2021 will have the capacity to provide industry innovators with the same networking opportunities as physical events, the ability to showcase their latest products, all while understanding the global trends shaping the future of the textile and apparel industry.

"Innovate will once again be a milestone for digital events in our industry this year," says André Wissenberg, Oerlikon's head of marketing, corporate communications and public relations. "The event will be much more focused in terms of time and topics, with numerous live acts and more interaction. We at Oerlikon are already looking forward to five innovative days to generate new leads in a global, virtual market."
Register early
Registration is now open at https://innovate.wtin.com for exhibitors and visitors to participate in the virtual event.
For more information on exhibiting, visiting or sponsorship opportunities, please contact Chinky Tyagi Khare (head of business development & content, WTiN) – [email protected]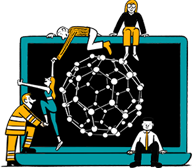 Business intelligence for the fibre, textiles and apparel industries: technologies, innovations, markets, investments, trade policy, sourcing, strategy...
Find out more