Opinion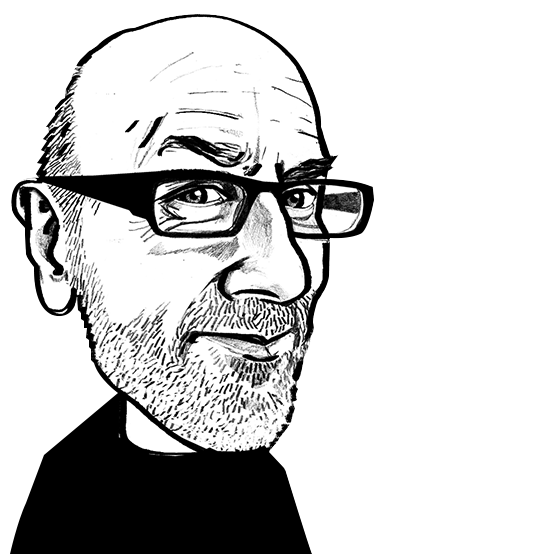 Spunmelt acrobatics in Geneva
Adrian Wilson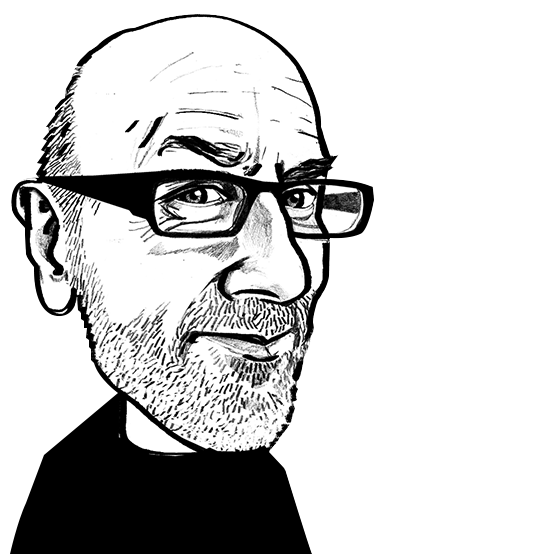 The diversity of applications for nonwovens ensured INDEX 17 again set new records in terms of both exhibitors and visitors.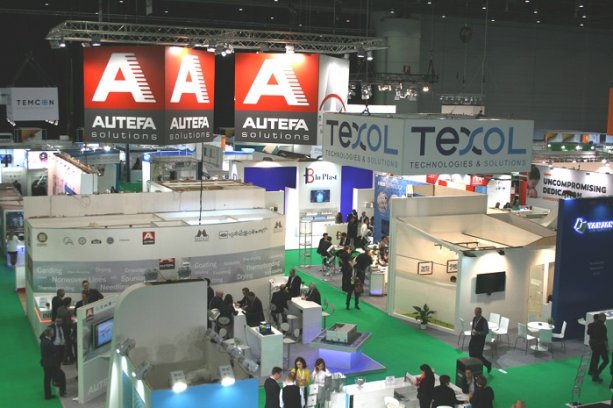 10th April 2017
Adrian Wilson
| Geneva
The production of nonwovens in Greater Europe reached 2.4 million tons in 2016, according to the latest figures from EDANA.
Speaking at last week's INDEX show in Geneva, Jacques Prigneaux, head of the organisation's market analysis and economic affairs department, said this was an increase of 2.5% on 2015. In terms of surface area, it represents 70.2 billion square metres, an increase of 2.7% on 2015, which serves to illustrate how these materials are constantly achieving comparative performance at lower weights.
Nonwovens growth was even more pronounced in Asia during 2016, but European spunmelt production alone exceeded one million tons in 2016 for the first time, underlining the importance of the hygienic disposables industry, and some key new technologies for this sector were unveiled in Geneva.
Reicofil 5
It's now 15 years since Reifenhäuser Reicofil introduced its Reicofil 4 technology and it has subsequently become the leading system for spunmelt production. Now comes the Reicofil 5.
Drawing heavily on 'Industry 4.0' concepts, it is likely to establish the same leading position for the company for the next 15 years. In terms of performance, throughput is up to 270kg of spunbond per metre of beam width and meltblown to 70kg per metre width, representing a 35% overall increase in output. Speeds are also up by 30%, to some 1,200 metres of fabric a minute.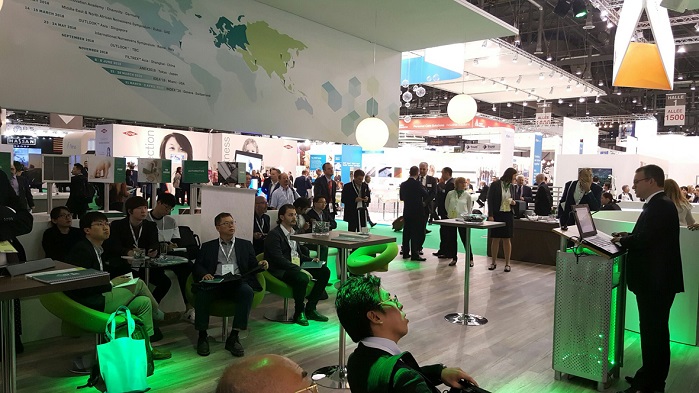 In other developments, the so called 'hard pieces' that are a common problem in spunmelt production with standard raw materials have now been reduced by 90% and the quench chambers and secondary air gaps of the Reicofil 5 can be cleaned much faster than previously, to reduce machine downtimes.
Taking part in a virtual reality tour of a Reicofil 5 plant during INDEX, it became immediately apparent just how advanced the company has become in the digitisation of its systems and a bid to develop a truly "intelligent machine".
"In the future, our machines will become the experts, knowing their own status and able to predict the effects of parameter changes," said Jens Mager, the company's development engineer in charge of digitisation. "The machines will communicate with other machines and learn and act autonomously to fulfil production targets."
The Reifenhäuser Digital Business Platform envisages seamless communication between a machine's operating system, to the centralised performance concept within a plant and on to the company's diagnostics centre, with enterprise integration via cloud analytics. Initial digital modules have focused on typical widespread customer problems with more intuitive operation, continuous process and quality monitoring, predictive maintenance and the detection of faults. It will be interesting to see what the Reicofil 5 is capable of a in a few years' time.
Wipes alliance
Another leading manufacturer of spunmelt technology, Oerlikon Neumag, has to date had a focus on industrial end-use markets, but during the INDEX show announced a strategic partnership with Italy's Teknoweb which will allow it to enter the hygienic disposables sector, specifically for wipes.
With its patented and energy-efficient Arvell technology, Teknoweb has developed a route to the spunbond-airlaid production of wipes, as an attractive alternative to the established carding and spunlacing. The elimination of hydroentanglement and the subsequent drying required result in significant energy and cost savings with the Arvell route.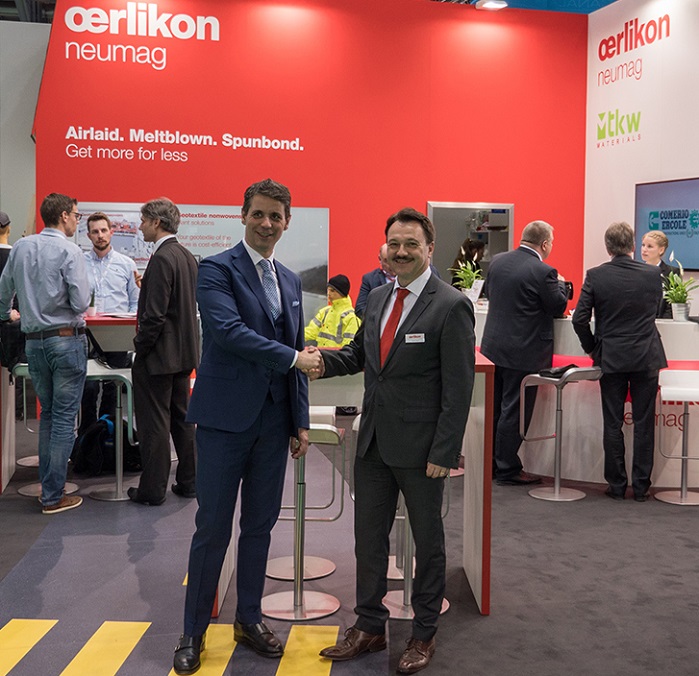 Aligned with Oerlikon Neumag's extrusion systems expertise and drawing on the company's global sales and service network, the partnership is likely to swiftly make inroads into this disposables sector.
Softer materials
As an example of spunmelt materials innovation, Berry Plastics claimed the INDEX Nonwoven Roll Goods Innovation Award for its Nuvisoft fabric which combines a uniquely engineered profile filament geometry and an in-house soft bonding technique for an enhanced fabric-like feel. It allows for enhanced coverage at lighter weights, lower air permeability, denser winding and improved printing.
Dow also showcased some impressive examples of what's possible with its new patent-pending Aspun MB meltblown family of polyethylene (PE) resins. These allow strength, durability and processing efficiency to be maintained in the manufacturing of bicomponent SMS nonwovens for hygienic disposables and medical materials.
"The quest for softer, more cloth-like nonwoven materials is a key driver in the ongoing development of health and hygiene products that combine comfortable fit, outstanding performance, and efficient processing," said Greg Bunker, senior global marketing director of Dow Health and Hygiene. "With Aspun MB meltblown fibre resins we are offering customers and brand owners something really different – an exclusive option for softer nonwovens."
There were many more examples of engineered fabrics for the hygiene sector – based both on spunmelt and staple fibre constructions – on show in Geneva, and sometimes it seems the sheer scale of the industry, in terms of both its geographical structure and the huge volumes that are being produced, allow its frequent innovations to be underestimated.
Diversity
In Europe last year, the hygiene industry was responsible for consuming an overall 725,000 tons and 40.2 billion square metres of nonwovens according to EDANA's statistics, so it was only to be expected that INDEX 17 should be something of a showcase for its latest developments. This was far from the entire picture, however, with dedicated forums exploring nonwoven applications in transportation, the medical sector and geotextiles, in addition to the two-day Filtrex conference with its focus on nonwoven filter media.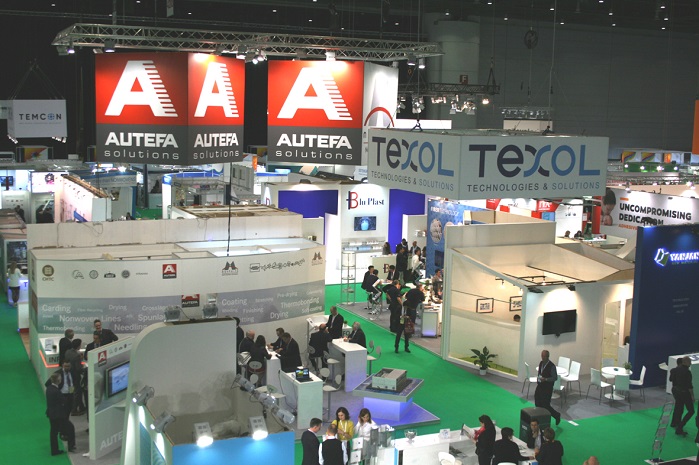 The diversity of applications for nonwovens continues to be a key strength for the industry, and ensured INDEX 17 again set new records in terms of both exhibitors and visitors.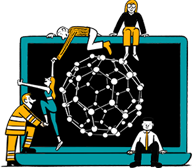 Business intelligence for the fibre, textiles and apparel industries: technologies, innovations, markets, investments, trade policy, sourcing, strategy...
Find out more