Interview
Succeed with the SAC Higg Index Facility Environmental Module
sustain&innovate: a series of significant talks on issues of sustainability on the second day of Performance Days
5th November 2019
Innovation in Textiles
| Munich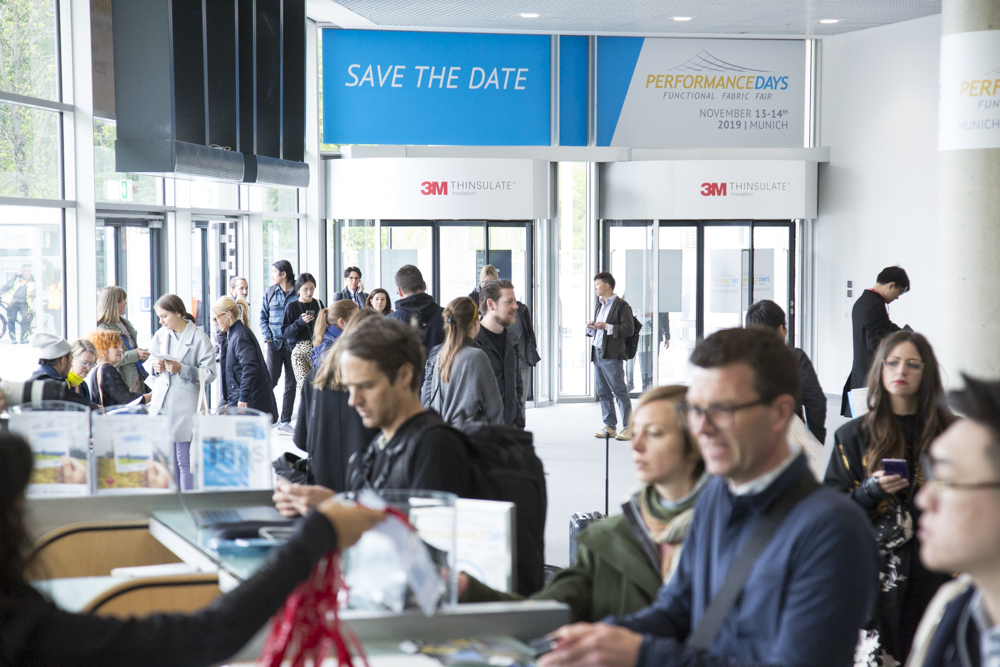 © Performance Days.
Sustainability is the key issue within the industry, and it is the topic which the sustain&innovate conference will revolve around. On the second day of Performance Days, the trade fair for functional textiles for sport, fashion and workwear, the focus will be fully on sustainability. The new conference, initiated by Performance Days and Sportsfashion by SAZ, informs the functional textile branch about all opportunities for sustainable production.
Renowned speakers will give talks on the latest developments in textile sustainability. An important name among them is Karin Ekberg from Leadership & Sustainability, a member of SAC and also a Higg FEM verifier. The HIGG specialist will provide an in-depth insight into the possibilities and benefits of the HIGG Index and introduce you to the HIGG module FEM (Facility Environmental Module).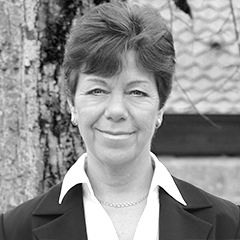 Performance Days interviewed Karin in the run up to the show, where she gives a sneak preview of her Expert Talk "Succeed with the SAC Higg Index Facility Environmental Module", which takes place on November 14th at 12:00h at the Expert Talks Area, Hall C 1.
PERFORMANCE DAYS: Karin, you will be giving a talk at our sustainability conference sustain&innovate about the HIGG index environmental module FEM. Why is this tool so important for sustainability in the textile branch?
Karin Ekberg: With the Higg FEM (Facility Environmental Tool) from SAC (Sustainable Apparel Coalition), suppliers and producers, from fibre manufacturers to garment factories or converters, can document and evaluate the environmental performance of their company, and learn how they can develop further in terms of sustainability.
PD: What makes the HIGG Index so special?
Karin Ekberg: This tool consists of several parts and is specifically designed for the extended textile branch. It is a fully comprehensive tool for all enterprises in the textile value chain to gauge and improve the sustainability of their own businesses and products, or those of their suppliers.
PD: That sounds very complex. How was this tool developed?
Karin Ekberg: The Sustainable Apparel Coalition SAC developed it with its members, not just in a small circle, but as a large coalition. This allowed for the flow of various aspects and the collective knowledge of its members, it is something we are proud of!
PD: How can we imagine the setup of this tool?
Karin Ekberg: There are three levels at HIGG: firstly, the brand&retail tool for clothing brands and for major retailers who wish to research sustainability on a strategic level. Then there's a large area for all facilities, i.e. factories, which is divided into two further areas: the environmental module FEM (Facility Environmental Module) and the module for social and labour aspects, the FSLM, which has been newly developed. There are also various tools in the product area: The Material Sustainability Index for example to find out how sustainable the materials used really are, and a design- and development module for designers and design decision-makers to learn how to implement sustainability into the design process. The footprint module is also very exciting: Here you can analyse the life cycle of the finished product.
PD: That is very extensive. Who can use HIGG as a tool?
Karin Ekberg: On the one hand, the members of the SAC, which is growing steadily as we speak. You can also buy individual access to the software platform. The important thing here is that anyone in the textile industry can evaluate their own environmental performance. You then see where you stand and learn how you can develop further.
PD: How many users are already using this tool?
Karin Ekberg: If you count the accounts, it's already more than 10.000, although we haven't even finished developing some modules yet. The footprint tool, for example, is only just being finalised, yet we already have over 8.000 users online in the facility module.
PD: Whoever scores well on the HIGG Index surely wishes to communicate that. How do you publicise particular scores and your great modules?
Karin Ekberg: For the users of our tools, it is a self-assessment. Everyone can post their scores on the internal platform, which meanwhile more and more manufacturers are actually doing. If you want to go public with your results, you first have to undergo an external verification process, and then you can release your results or scores. We are currently working on informing retailers more about this.
PD: We look forward to your Expert Talk! Thanks for the clarification.
If you wish to find out more about the HIGG Index and the FEM, then don't miss Karin Ekberg's talk on 14 November 2019, 12:00h at the sustain&innovate conference. It takes place at the Expert Talk Area of Performance Days, in Hall C1 of Messe München. Admission to the fair and conference talks are free of charge for visitors. It is however recommended to pre-register in advance at www.performancedays.com to avoid waiting times at entrances.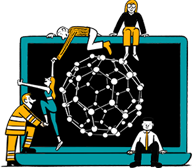 Business intelligence for the fibre, textiles and apparel industries: technologies, innovations, markets, investments, trade policy, sourcing, strategy...
Find out more