Industry Talk
Supply-chain-wide innovation in Atlanta
Connie Huffa 3D textile engineer at Fabdesigns reports from the recent Techtextil North America and Texprocess Americas.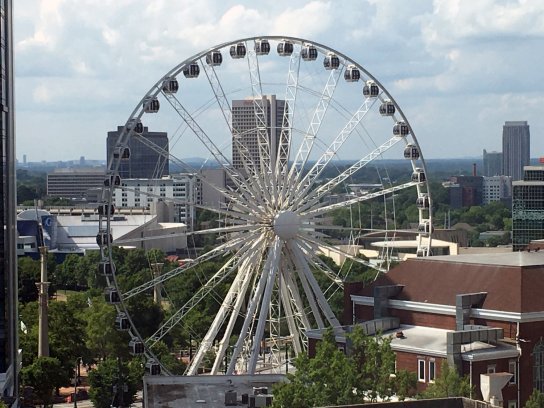 24th May 2022
Innovation in Textiles
| Atlanta, GA, USA
Techtextil North America and Texprocess Americas, held in Atlanta, Georgia, from May 17-19, lived up to their promise of assembling all vertical aspects of the technical textile industry – from recycling machinery and fibre making options, to yarn constructions, fabrication and finishing options.
Techtextil NA 2022 made very advanced technology exciting and accessible to those just getting into the industry as well as many seasoned professionals. The entire show reflected precisely what makers and end consumers alike need in this very competitive industry – sustainability, efficiency, and transparency of end-to-end processes.
Are we really now able to close the loop?
North American companies as well as businesses from many other regions demonstrated products running the gamut from machinery that chops up plastic waste and pelletizes, to fibre companies, yarn spinners, fabric suppliers and an entire microfactory working to build 12,400 units in 6 .5 hours with four people.
Software
Automation, tracking, and efficiency were major themes at this year's Techtextil, and each curated booth was integral in showing specific products, processes and services for building and improving sustainability and sourcing integrity in practical way from polymers to fabrics and tying it all together with effective processes and agile software to track and trace.
Various software companies were present, including US based Aptean, which presented its Exenta product that combines both hardware and software to create easy-to-customise systems for manufacturing environments in a variety of industries. The Exenta system is made up of portable hand-held devices for employees, and uses QR codes, bar codes, RFID, and or NFC (contactless payment) to link a client's ERP system to each operator and unique machine through each step of production on the shop floor, and then to a payment system for end customers/wholesale payment.
Besides software systems, assistance was available in human form, from sourcing agents along with education programmes from NC State.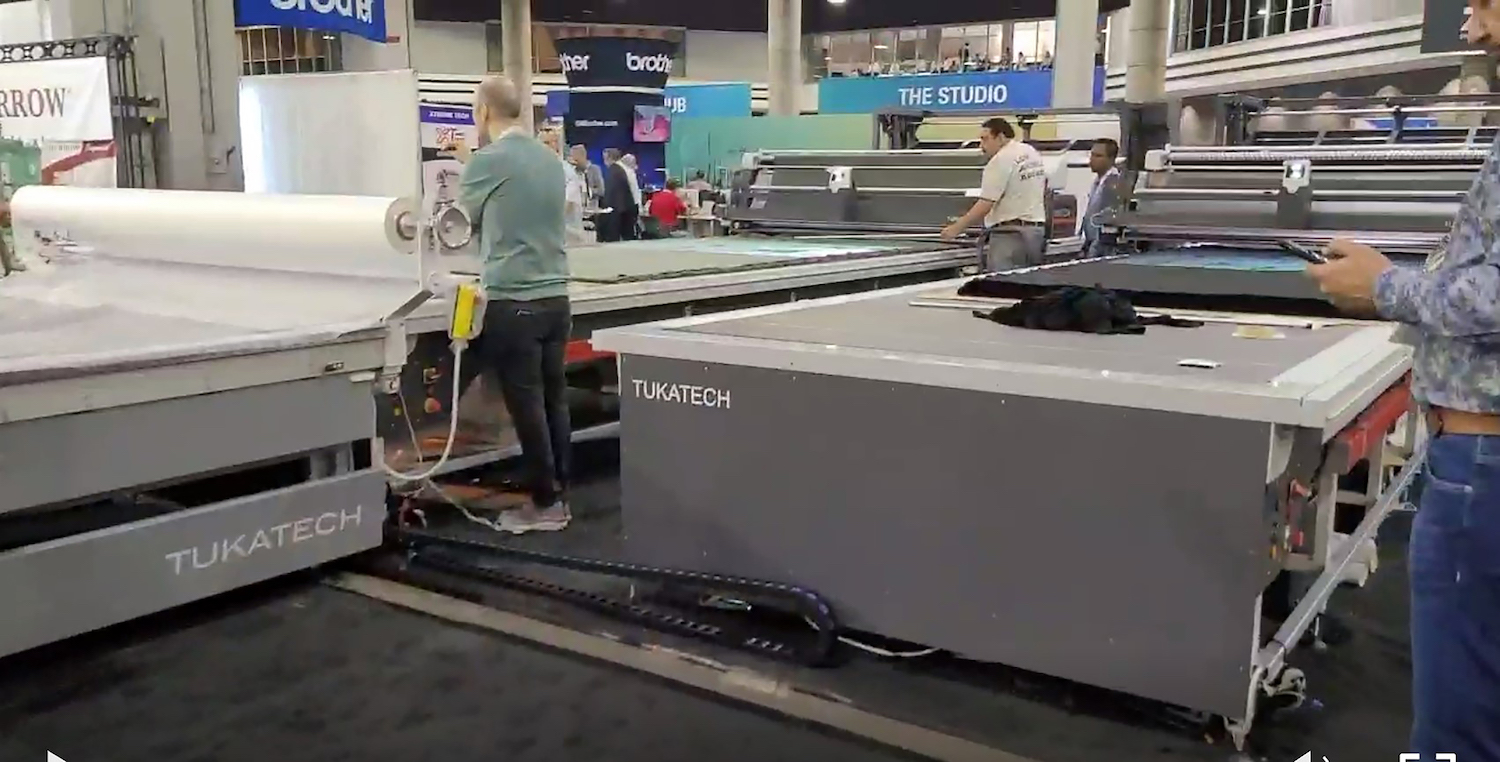 Knowledge gaps
Alysa Meyer, The Apparel Mentor, was on hand at her booth with services to help and educate both new and seasoned apparel entrepreneurs. One of the biggest challenges in our industry where elements like Tik Tok and Instagram have created influencers with a need to design, produce and sell various fashion products, is huge skill gaps in materials, colour coordination, what fibres and fabrics to use where and how things should be assembled. Many of us in the industry take our skills for granted and don't have the time, nor patience to hand hold newbies through the process when they don't know where to start, easily get lost, frustrated and off track. Alysa and her company help fill those knowledge gaps and sourcing needs, while providing real life skills and valuable lessons.
Fibres and yarns
Techtextil NA brought together many companies manufacturing technical yarns, conductive materials and those with super specialised strength, UV, and tenacity for industrial and technical textile applications. Dung Trieu showed Toray's Teflon yarns used in automotive and aerospace and there was also a solid trend towards showing the advantages of natural fibres.
Both Bastcore and Bear Fiber demonstrated the value of hemp fibres, yarns and fabrics. Coleman Beale and Austin Bryant of Bastcore displayed many applications of hemp grown in the USA, processed in their plant in Louisiana, and made into yarns, woven fabrics, knit materials, 3D automotive composites and nonwoven applications.
Bettina Christensen, of Sudwolle in Germany, connected the dots from farm animal to wool as a super fibre. Naturally antimicrobial, water, resistant, and flame resistant, wool is a go to fibre choice for automotive and aerospace standards, as well as apparel comfort. Blended with other materials, finishes and spinning techniques, wool takes on superpowers.
Marvin Smith, CEO of Shuford Yarns LLC in Hickory North Carolina showed natural and blended spun yarns for industrial, home and apparel. Shuford spins its own materials in house and has a line of over 90 products, but also has the ability to build custom materials for its clients.
Lukas Haragos of Fibrochem and Pavol Bujda of Prolen Medical, both from the Slovak Republic, displayed medical scrubs made from recycled materials, which then are in turn recycled themselves into new materials ready to make new products.
Sam Mathews, Deiter Ghysbrecht and Anthony Passchyn of Belgium-based Bekaert demonstrated various applications for conductive and magnetic wires and fibres woven, knit and otherwise embedded into fabrics and components for various smart textile applications. Passchyn talked passionately about Bekaert's ongoing work in the development of energy safe applications, shielding and dissipation as one of the priorities at Bekaert, as fashion companies and apparel brands struggle with understanding and adding the necessary skills sets and testing criteria for adding electronics to fabrics and wearables.
Technology
Japan based Shima Seiki brought two machines to the show. The SWG091N2 compact WHOLEGARMENT knitting machine, which was knitting plaited gloves and compression socks, and the MACH2XS, shown knitting a seam-free balaclava in one entire piece using fire-resistant yarn. The MACH2XS also featured the vertical feed tensioning device mounted on the centre top yarn rack rails, running multiple strands vertically into the machine. Shima Seiki also displayed a variety of spacers, 3D knitted fabrics, footwear uppers, and fibre-filled demonstration fabrics which were popular with attendees.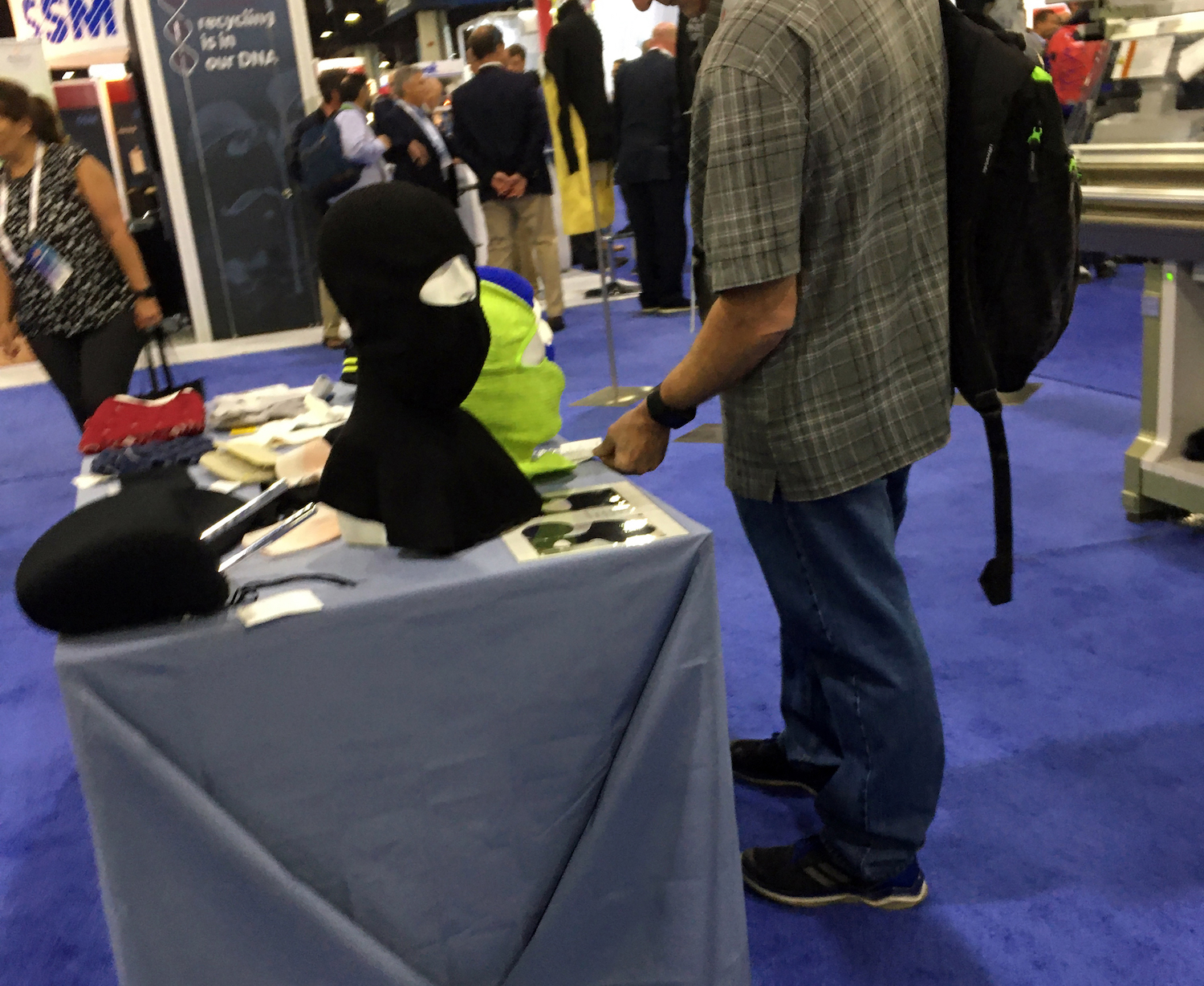 Luca Mosso of Macpi, based in Italy demonstrated specialized machinery to support the knitted footwear industry, specifically assembly devices for attaching ankle treatments, and other finishing equipment that helps properly heat, shape and cool footwear with thermoplastic yarns on the last.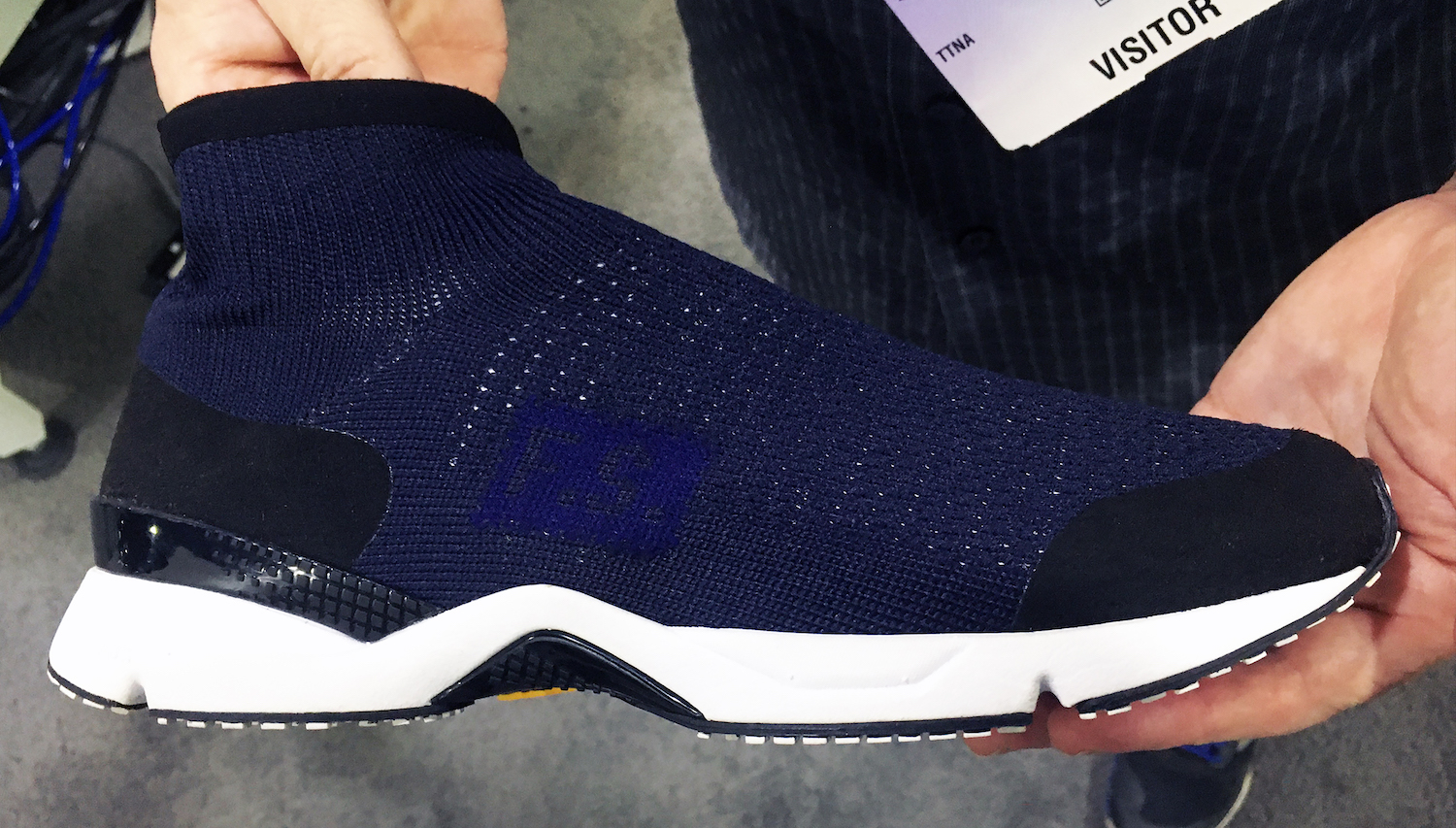 Sean Burke of Henderson Machinery in Greensboro, North Carolina, which represents Macpi in the US, demonstrated automatic gripping machines, applying silicon grip to socks, medical products,and athletic wear.
Henderson Machinery also represents Lonati and Santoni in the US, and showed video of the new X machine – a small cylinder circular machine capable of intarsia. This machine rapidly creates footwear uppers using sock making skills and technology. Mosso and Burke demonstrated Macpi's machinery and processes in assembling waterproof footwear.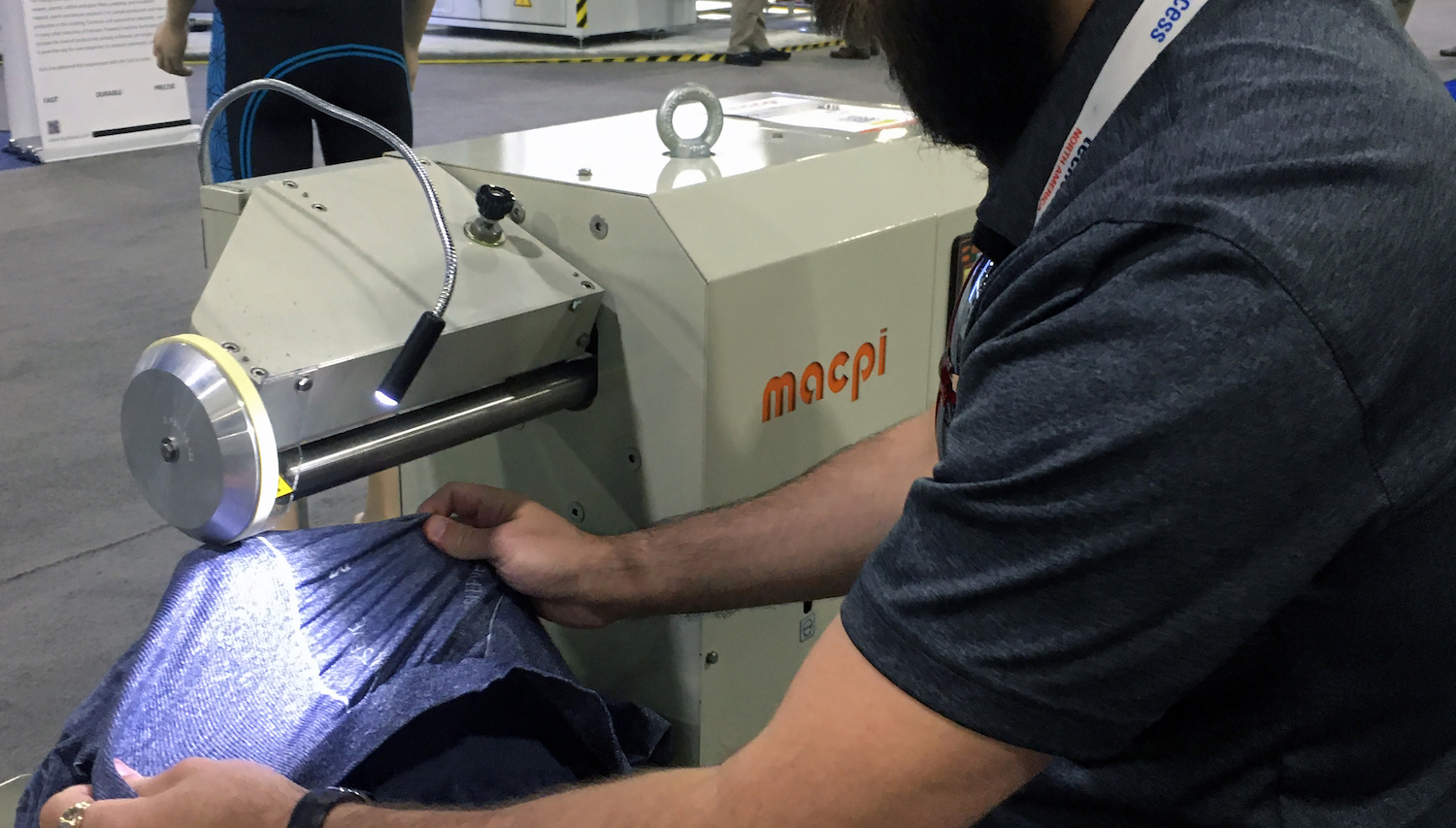 Tony Montgomery of Veit demonstrated many types of steaming machinery from small hand-held steam wands to a very large system suitable for steaming entire automotive bucket and bench assemblies. Veit's expertise is apparent in the various surfaces used in itsmachinery from Teflon for synthetic and delicate fabrics to horsehair brushes that are especially gentle on knitted fabrics without leaving a shine.
Merrow Sewing Machine Company has to have been one of the oldest, if not the oldest company in attendance. However, Merrow is far from stodgy. Manny Deleon talked about the Merrow active seam machine, an assembly machine that looks like an overlocker and uses the same skill sets, but the result is more like a butt seam machine or a flat lock. Although this technology has been around since about 2012, Merrow keeps improving upon it and creating industry and fabric specific modifications to handle heavy duty stretch fabrics to light weight activewear and everything in between. Merrow also has its own knitting factory and manufacturing facility which truly embodies the grand theme of this year's Techtextil NA 2022 – verticality.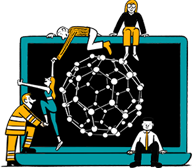 Business intelligence for the fibre, textiles and apparel industries: technologies, innovations, markets, investments, trade policy, sourcing, strategy...
Find out more