Testing/​Standards
Technology to help stop forced labour in Uzbek cotton production
Applied DNA Sciences has identified lead genetic markers unique to cotton cultivars grown in Uzbekistan, where forced labour is used to cultivate cotton.
27th February 2017
Innovation in Textiles
| Stony Brook, NY
Applied DNA is looking for partners to aid in halting forced labour in cotton fields, while facilitating a global collaboration in identifying and highlighting Uzbek cottons that are harvested by modern machinery specifically without forced labour.
The company offers a molecular tagging and authentication service to brands and retailers who want to exclude adulteration by forensically proving the origin of their cotton. The platform is based on a SigNature T molecular tag, applied at the point where locally grown cotton is ginned, and forensically authenticated at each stage of the supply chain to allow traceability for fibres to finished goods back to their origin.
De-risking supply chains
Applied DNA proposes that machine harvesting and modern ginning be introduced to the Uzbek cotton industry as soon as possible, perhaps funded by governments, NGOs and the global cotton industry. Molecular markers supplied by the company could ensure that every relevant fibre is recognizable as free of forced labour. In collaboration with leaders within the cotton industry and cotton research, Uzbek cotton fibres could be introduced to the global market as a superior upland cotton, untainted by ethical compromise.
"Even if a retailer's brand were surreptitiously adulterated with Uzbek cotton, the damage to their equity would be irreparable. When combined with a programme of molecular tagging at the source, our products and services can de-risk supply chains for every cotton retailer, brand and manufacturer," explained Dr James Hayward, President and CEO of Applied DNA.
Forced labour in Uzbekistan
According to the Cotton Campaign, every year the Uzbek government forces more than a million Uzbek citizens, including teachers, doctors and nurses, to work long hours picking cotton for state-run industries under threat of penalties, including loss of their jobs or education. The government of Uzbekistan operates the largest forced-labour system of cotton production in the world.
"DNA technology can help businesses and regulators enhance traceability and transparency in global supply chains. Applied DNA's advances in molecular tagging and cotton genotyping can provide technical guidance on cotton produced with forced labour from countries like Uzbekistan and Turkmenistan that can then be used by brands, retailers, supply chain intermediaries and law enforcement to ensure responsible sourcing," said Kirill Boychenko, Coordinator of the Cotton Campaign at the International Labour Rights Forum.
More than 250 brands and retailers have signed, The Cotton Pledge, promising not to knowingly source cotton from Uzbekistan.
Transparency in supply chain
Uzbekistan is one of the largest exporters of cotton; sixth in the global economy. The countries that import the largest quantities of Uzbek cotton are also the countries that rank among the largest suppliers of finished textiles to the USA and UK, such as Bangladesh and China.
The US recognises Uzbek cotton as a product made with forced labour and has stopped goods made with Uzbek cotton at the border under a law prohibiting import of goods made with forced labour. The California Transparency in Supply Chain Act requires businesses to report their efforts to combat forced labour in their supply chains. The Modern Slavery Act in the UK requires businesses that trade in at least £36 million in goods a year to report what steps, if any, they are taking to address forced labour in their supply chains. Until today, however, there has been no mechanism to discriminate fibres of Uzbek origin.
Andrew Wallis, OBE, the catalyst behind the Modern Slavery Act, and Founder and CEO of Unseen, a UK charity that works towards a world without forced labour stated: "The innovative use of technology by Applied DNA Sciences to tackling some of the world's most complex problems - transparency in supply chains and modern forced-labour abuses - is to be applauded."
Further reading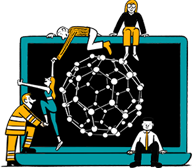 Business intelligence for the fibre, textiles and apparel industries: technologies, innovations, markets, investments, trade policy, sourcing, strategy...
Find out more