Industry Talk
Textiles and nonwovens pioneer Gerold Fleissner dies at 92
Gerold Fleissner, a leading textiles industry pioneer and inventor, has passed away at 92, leaving behind his wife Elisabeth Fleissner.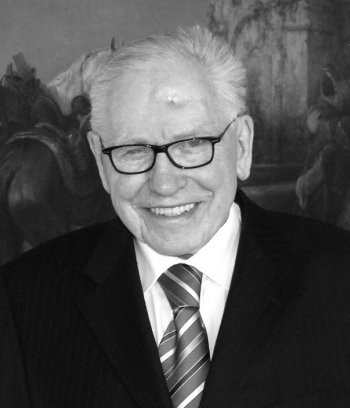 15th June 2017
Innovation in Textiles
| Germany
The Fleissner company was founded in 1848 by Johann Christian Fleissner in Bohemia, Germany, and began specialising in textile dyeing machinery in 1929, under the leadership of Gerold's father Hans Fleissner, who developed the first perforated drum dryer. This is when the through-air principle originated. More patents were granted to the company, and Fleissner quickly became a global brand.
Expansion and growth
In the middle of the sixties, the man-made fibre producers had developed fibres such as polyester, polyamide, polypropylene and polyacryl that were ready for production. Already successful in the rayon industry for many years, the company quickly also managed to become the biggest supplier for staple fibre lines worldwide.
The international presence was further strengthened when in 1965 the North-American branch office of Fleissner INC in Charlotte, NC, was founded. The company was then handed over to brothers Heinz Fleissner and Gerold Fleissner in 1968.
In 1984 Gerold Fleissner took over the general management of the company with more than 800 employees, after his brother had died. The company then expanded and opened an office in Beijing, china, in 1993, which meant it was now represented in more than 80 countries.
New developments
In addition to the already expanded production programme for man-made fibres, wool, woven and knitted goods and carpets, Gerold Fleissner actively participated in developing the nonwovens sector, making the company a leading manufacturer of high-duty processing lines for the nonwovens industry.
The new development of the hydroentanglement system AquaJet allowed to produce a completely new generation of nonwovens. A complete pilot line with the width of 1 m available in the technical centre in Egelsbach was installed to run customer trials with speeds upto 500 m/min. With the acquisition of Messrs. Mohr in Ansbach in 1995, Fleissner was also leading with this branch operation in production and delivery of installations for the production of fibrefill wadding webs.
At this time, more than 40,000 drums were operating on the perforated drum drying principle invented by his father. The principle was further developed and optimised by Gerold Fleissner, with the High-Tech through air drum, to meet the high requirements of modem production lines. This development allowed the company to enter a new production field – the drying of air-permeable filter papers and soft-tissue for toilet paper and kitchen rolls, with speeds up to 3000 m/min.
Cooperation agreements
Gerold Fleissner strengthened the company's position on the world market by signing several cooperation agreements. Contracts were made with Beloit USA for the delivery of complete tissue lines and with Danweb Denmark for the production of complete airlaid nonwoven lines. With Voith Sulzer, an intensive cooperation for the delivery of filter paper production lines with integrated High-Tech Dryers started. The agreement with Georgia Pacific USA, to use its patent for the production of hydroentangled sandwich products with fibre layers and airlaid pulp layers, made this technology available for Fleissner customers to exclusively produce low-cost standard and also "flushable" wipes.
With the cooperation of world famous machinery suppliers and engineering companies like Zimmer, Uhde, DuPont, Hoechst, BASF, Courtaulds, Rhodia, Lenzing, Dilo, Schlumberger, Fehrer, Trützschler, Temafa, Celli, Reifenhäuser, Ems-Inventa, and more, Fleissner was able to supply complete turnkey lines.
Gerold Fleissner also attached special importance to today's demands for machinery with advanced process control systems and non-polluting technology. The latest developments of research engineering and environmental technology have been implemented on the Fleissner lines. The cooperation with universities, research institutes, machinery and textile associations, fibre manufacturers and customers always were key for Gerold Fleissner.
Changes
In 2003, Gerold Fleissner decided to sell his company to Zimmer AG, a subsidiary company of mg technologies in Frankfurt. Zimmer operated for more than 50 years in the area of plant engineering for the polymer- and fibre industries.
In 2006 Zimmer sold Fleissner to the private company Trützschler GmbH in Mönchengladbach due to changes in the mg technologies strategy. Thus, Trützschler completed its nonwovens production programme, which so far comprised fibre opening and blending lines, as well as Erko´s cards and needle looms.
Gerold then continued to run Fleissner Nonwovens Ansbach, part of Fleissner property which was not sold to Zimmer. He focused on supplying complete conveyor belt oven lines for drying and thermobonding of waddings. Gerold Fleissner also continued to develop a new drum dryer with even better temperature and air flow uniformity and supplied many lines to his customers.
In 2009 Gerold Fleissner finally decided to liquidate Fleissner Nonwovens Ansbach. During this long journey, his wife Elisabeth Fleissner provided strong support and contributed greatly to the successes of the company worldwide. Both Gerold and Elisabeth deserve recognition for their life's work and we wish Elisabeth Fleissner many more years in good health.
Text author is Mr Alfred Watzl.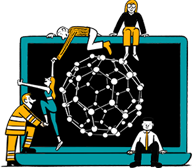 Business intelligence for the fibre, textiles and apparel industries: technologies, innovations, markets, investments, trade policy, sourcing, strategy...
Find out more