Interview
Textiles contributing to sustainable world
In the run-up to ITMA Asia + CITME in Shanghai, Mr Nicolai Strauch, press officer, VDMA Textile Machinery spoke to VDMA member companies.
10th October 2016
Innovation in Textiles
| Frankfurt/Shanghai
Innovation in the textile machinery industry is the launch pad for intelligent applications. For example, industry textiles which are replacing conventional materials. In transportation they are making aircrafts and cars more lightweight, thus enabling huge energy savings. Or nonwovens with better environmental friendliness used for the production of wipes.
In the run-up to ITMA Asia + CITME in Shanghai, Mr Nicolai Strauch, press officer, VDMA Textile Machinery spoke to Peter D. Dornier, CEO, Lindauer Dornier GmbH; Dr Janpeter Horn, Managing Director, August Herzog Maschinenfabrik; and Christian Gerking, Project Manager, Nanoval, about textiles and textile machinery contributing to a sustainable world.
Nicolai Strauch: Mr Dornier, your company Lindauer Dornier GmbH is a technology leader in weaving and specialty machines for producing ultrafine plastic films. Would you please explain the role of sustainability in practical terms?
Peter D. Dornier: To name just a few of the latest milestones: Our The Green Machine concept, with the twin objectives of producing exceptionally high-performance woven products for protecting people and the environment while maximising resource conservation.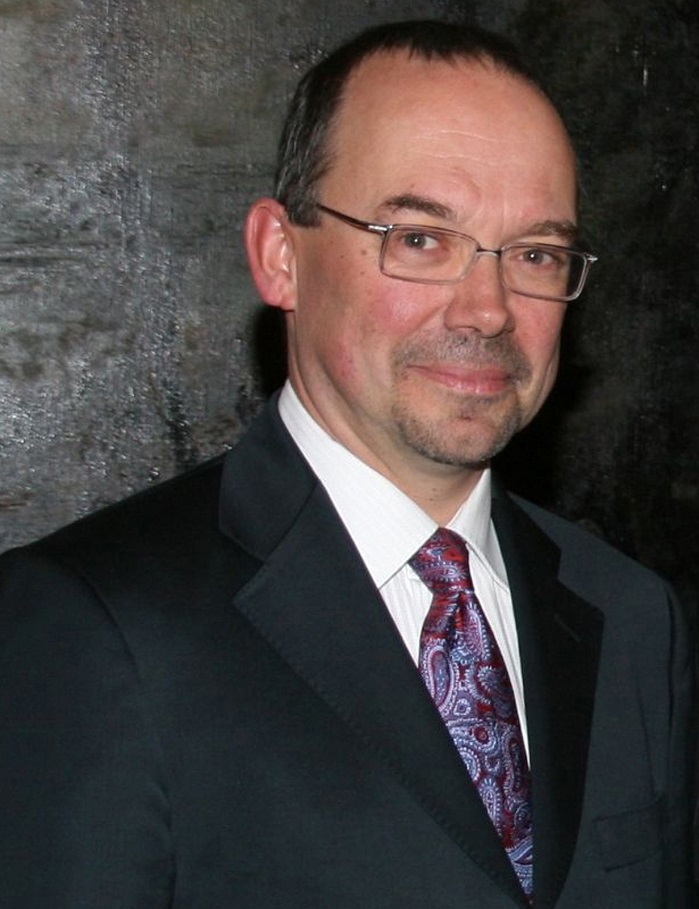 This sustainability has been a part of the corporate DNA of Dornier since it was founded, and not just because our weaving machines have been the same green colour for the last 50 years. For example, I am thinking of a market like China, which accounts for a quarter of our sales at the moment. Among many other items, our machines are used there to produce filter fabrics for – desperately needed – pollution control in water and air. Incidentally, our "green" machine concept is derived from the basic idea of the VDMA BLUECOMPETENCE initiative for optimising machines or processes, that is to say reducing energy and air consumption will improve performance.
But with regard to sustainability, we go yet another step further, because our weaving machines and film stretching lines typically have service lives lasting 30 to 40 years. These are certainly not "disposable products". One of our strengths is that we provide support with spare parts and service for as long as this makes financial sense to our customers. This is also what The Green Machine means to us.
Strauch: Weaving has been a part of human life for 6,000 years now – are there any new challenges and opportunities for this textile technology to face these days?
Dornier: Most definitely. Weaving, the appeal of which is based precisely on the consistency of the materials produced, is practised these days in an astounding range of variations: From the very finest "flat" filtration meshes for blood or printing ink to the thick, heavy 3D multilayer fabrics used to reinforce conveyor belts. A woven fabric is always "intrinsically" digital anyway, the weft passes either over or under the warp.
This means that in the weaving mill we have the only truly, purely digital manufacturing process – all other machines produce analogue structures, including those that are controlled digitally. We are currently standing on the threshold of a completely new departure, in which we can produce wovens that are structured not only in two but also in three dimensions and with reproducible "digital quality" as it were. Weaving as an intrinsically digital process has enormous potential and we are only slowly beginning to realise what the future might bring – especially with regard to mass production.
Strauch: What are the implications for sustainable industrial production?
Dornier: In the future, we will undoubtedly be able to replace even more metals with plastics than ever before, or enhance the performance of metals or ceramics with textile reinforcement. If we want to become more mobile, but still be more lightweight, efficient and economical in terms of CO2, composites with carbon, glass or aramid fibres will be the only way ahead. Furthermore, thermoplastics, like PA, PP and HT polyester, will become very important – particularly regarding sheer quantity. For instance, the possible benefits of fibre-reinforced plastics, in terms of safety, are vast. So far, we have not even scratched the surface of the applications and implications of this for mass-produced motor vehicles. The age of metal in the aerospace industry is already on the decline, and in hindsight will be nothing more than an intermezzo, also because of the issues surrounding CO2. Today, textile composite materials account for half of the weight of a modern aircraft. For the Airbus A350 it is over 50%, and for the Eurofighter 82%. However, in most cases unidirectional (UD) textiles are currently used.
What I mean to say is this: It is precisely woven materials for which demand will increase in industrial applications. A woven mass production part is digital, and can be manufactured with total reproducibility in a well-established production process. Just a quick glance at other textile technologies for comparison purposes: For weaving car airbags, that is to say in the field of safety-critical components, a single technician oversees 40 Dornier weaving machines. In a large non-woven fabric facility operated by a car maker to produce structural components from carbon, these figures are practically reversed.
This example shows what the weaving process has to offer in terms of globally distributable, industrial efficiency. The world's leading airbag or tyre manufacturers already benefit from every day, while large sections of the metal industry are still barely aware of what is coming. This just goes to show, textiles are making a comeback, but in an entirely different form i.e. in aircraft, cars, wind turbines or even as upper material on the boots of professional football players. Woven textiles, the standards and qualities of which can be reproduced almost identically anywhere in the world, are becoming more and more indispensable.
Strauch: Dr Horn, your company August Herzog is a quality and technology leader in the braiding machinery segment. Most products manufactured on your machines are technical textiles. These textiles are replacing conventional materials and enabling innovation thrusts in industries normally not associated with textiles. What is the machinery industry's share in these developments?
Dr Janpeter Horn: We are often the first provider to cooperate with customers in developing machine technology that is suitable for entirely new applications and thus also for new textile products. On the subject of water treatment engineering, for example, Herzog is the technology leader in machines for producing braided membrane carrier materials with substantial energy and space advantages. As a result, the water in wastewater treatment plants only needs to occupy a quarter of the surface area and uses only half the energy required for treatment in conventional plants.
Strauch: Has the global trend toward lightweight construction with composite fibre materials presented another major challenge for your development engineers?
Dr Horn: We have, indeed, devoted a great deal of effort to these processes in recent years. Nowadays, automated braiding technology from our company is used not only by a leading German car manufacturer. Wherever loadbearing structural components made from carbon fibres are fitted, in aircraft, cars or bicycles, our technology is in demand. This includes the radial braiding machines that have been on the market for well over ten years. In the beginning, our competitors made some attempts to replicate these complex machines, but so far we are the only company that has succeeded in surmounting the underlying technical problems, and we sell these machines all over the world.
Strauch: Recently, synthetic ropes have been causing great excitement with regard to energy recovery…
Dr Horn: These ropes consist of many fibre sets, which have to be bundled. That is why offshore extraction of petroleum and natural gas has become a second major challenge for us in the last few years. In work on the open sea, conventional steel cables are being replaced increasingly by lightweight, synthetic fibre ropes – for example, made from UHMWPE (ultra-high-molecular-weight polyethylene) materials – which float in the water.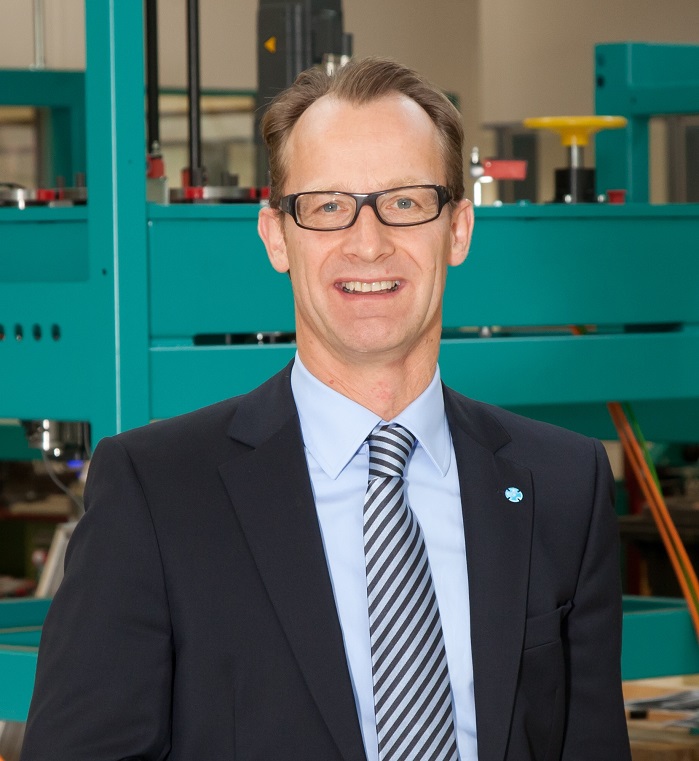 These braids are endowed with significantly better properties and can be used at much greater depths than steel, for lifting loads, lowering parts, or mooring rigs and ships. We provide the technology for this. The braided synthetic ropes that are produced in this way are self-supporting in the water. This enables great strength at much greater depth.
Strauch: Another growing application area is medical textiles, like stents. The medical industry is an expanding market, especially the demand for textile implants has been growing during the last years. Herzog offers an unrivaled technique for the production of these delicate products that would have been considered impossible only a few years ago.
Dr Horn: You are referring to the variation braider we developed together with the ITV Denkendorf, Germany's largest centre of textile research to handle surgical yarns for minimally invasive procedures. The new application development enables the fine single threads needed for "keyhole surgeries" to be manufactured with furcations or openings in an automated process. As a result, the material no longer has to be spliced manually under a microscope, which was previously standard practice.
Strauch: Splitting is your topic, Mr Gerking, isn't it?
Christian Gerking: That's right, we started in 1987 with a patent for a unique splitting effect of a flow of molten metals. The splitting effect disintegrates the flow into very fine particles, which could then be used for coating for base metal, for powder metallurgical applications, thermal spraying. Today, we produce metal powders every day – also for 3D printing.
Strauch: How is it related to textiles and spinning?
Gerking: Later, in the early 2000s, we re-developed, transferred this splitting effect, as we call it, to the spinning of nonwoven webs directly from a spin beam onto a belt. These webs are used for hygiene, e.g. wipes, diapers, but also for filters or geotextiles. We do have two pilot plants: one for synthetic fibers, such as PE, PP, PA, PET, PPS, PBT or PLA, and the other for solution spun cellulose, both having a width of 300 mm.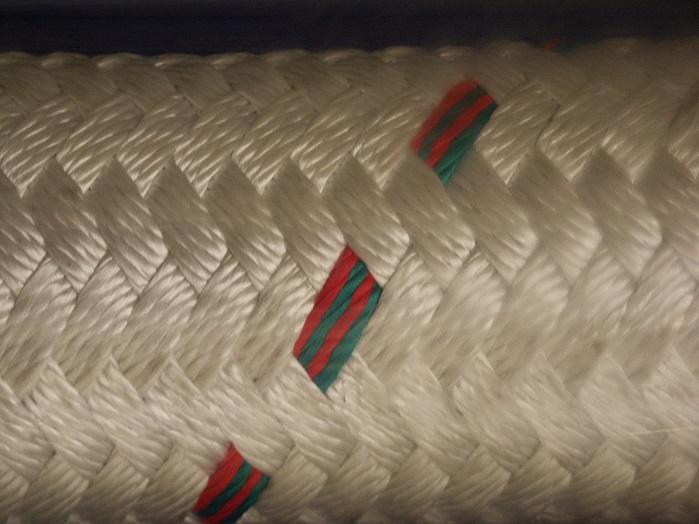 Strauch: Isn't melt spinning much more simple, just melting and spinning?
Gerking: Unlike solution spinning processes, melt spinning is indeed much easier as you do not need any solvent recovery, like for PAN, viscose or lyocell. While PAN is neither biodegradable nor made of renewable raw-materials, cellulose – either dissolved by carbon disulfide as solvent (viscose) or NMMO (lyocell) – is both. Furthermore, cellulose is hygroscopic without any surface treatment by surfactants.
Strauch: Where do you see the main advantages of cellulose, although huge investments have to be made in the solvent recovery?
Gerking: In the past 12 months, we realised that the interest for cellulose from the market was increasing. That's why, as we recently announced, we can directly spin fully flushable nonwovens directly from the dye onto a wash drum, we immediately caught attention from well-known producers. You know, there is a huge problem of blockages in sewage systems by non-flushable wipes. Nanoval has a solution.
Strauch: Apart from flushability, are there other advantages of your technology for synthetic nonwoven webs?
Gerking: Our stochastic splitting effect makes a different product than meltblown; we can spin bimodal filament distributions – very good for filter applications. We have a lower air demand and thus lower heating costs for air, micro-nano filaments with diameters of about 30 - 40 % down into the submicron region and higher throughputs.
Strauch: How is that possible?
Gerking: As we do have this unique splitting effect, we can spin from large spin holes – and they enable us to spin with a much higher throughput per hole, up to 15-fold per hole.
Strauch: What is to come next?
Gerking: We are going to extend our process for the spinning of yarns.
Strauch: And we are already curious about this next step, Mr Gerking.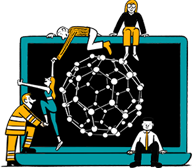 Business intelligence for the fibre, textiles and apparel industries: technologies, innovations, markets, investments, trade policy, sourcing, strategy...
Find out more