Interview
The timing is right for Refibra
At Denim PV held from December 5-6 at the historic Old Truman Brewery in London, Innovation in Textiles caught up with Tricia Carey.

12th December 2018
Innovation in Textiles
| London
At Denim PV held from December 5-6 at the historic Old Truman Brewery in London, Innovation in Textiles caught up with Tricia Carey, Lenzing's director of global business development for denim. Lenzing's Tencel was included in many of the collections introduced by global denim mills, and its ground breaking Tencel x Refibra lyocell has been rapidly accepted by this industry.
For the benefit of readers who may not be aware of it, what is Refibra technology?
Tricia Carey: Tencel x Refibra lyocell is the first commercially-viable process for manufacturing fibre from botanic origin using scraps to make new lyocell fibre. Refibra technology uses post-industrial cotton scraps which are turned into pulp. This pulp is combined with wood pulp and utilises the closed-loop manufacturing of lyocell to make new fibre. Additionally, Refibra technology incorporates fibre identification, so there is transparency in the supply chain.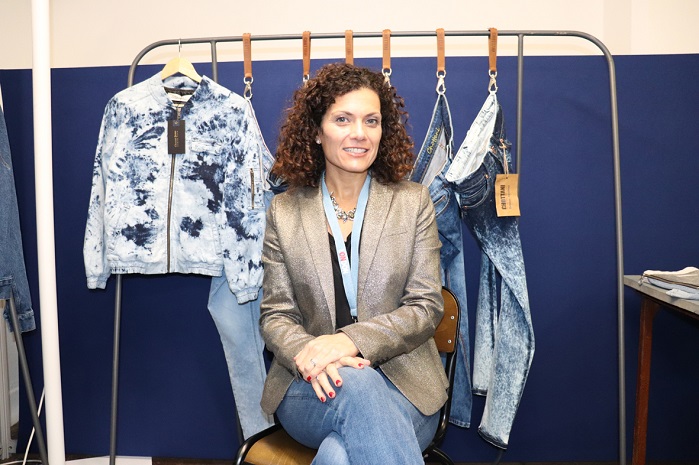 Who are the partners involved in its manufacturing supply chain?
TC: Lenzing launched Tencel x Refibra Lyocell in Feb 2017 and since then we have spinners, weavers and knitters around the world using this fibre. We are now in denim applications and I think in many ways, the timing for our launch of Refibra was perfect, because if we had introduced it earlier there wouldn't have been the terrific interest that it's generating. The denim mills and brands are certainly now ready for it.
So who are the mills featuring Refibra at this Denim PV here in London?
TC: Those incorporating Refibra yarns are Artistic Denim Mills, Artistic Fabric Mills & Garment Industries, Artistic Milliners, Azgard 9, Crescent Bahuman, Naveena and Soorty, all of Pakistan, Bossa, Kipas and Orta of Turkey, as well as Advance Denim (China) Arvind (India), Cone Denim (Mexico), DNM (Egypt) and Kurabo (Japan).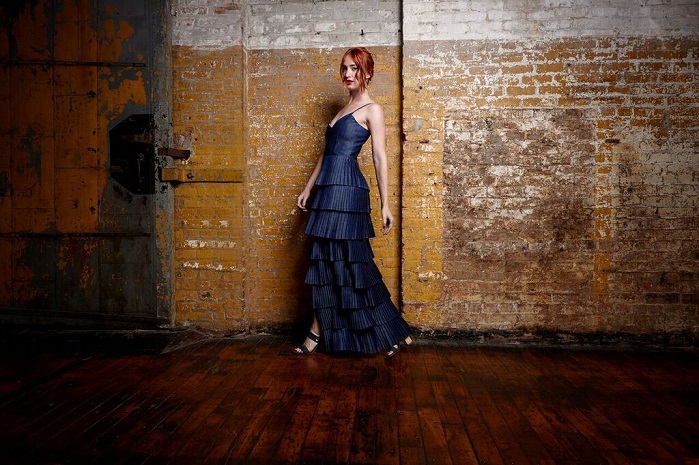 Presumably it's only possible to recycle 100% cotton products and not blends? Are there any other limitations?
At this time, it is only possible to recycle 100% cotton textiles. In theory, we are taking cellulose back to cellulose. There are companies developing technology to separate fibres for blended fabrics. Currently we are only using pre-industrial scraps from garment makers' cutting rooms. This means we are currently at the first phase in using this industrial cotton waste and eventually the goal is to move to post-consumer waste, where naturally there are many more challenges in ensuring uniform quality.
Is it possible to manufacture 100% Refibra Technology products or would the price premium be too prohibitive?
TC: Yes, it is possible to weave or knit 100% Tencel x Refibra lyocell fabrics and several mills already have it in their collections for sampling. Shoppers can buy 100% Tencel x Refibra lyocell in tops and dresses now from Patagonia.
What, if any, are the obstacles to scaling up?
TC: Lenzing is manufacturing Refibra technology in Austria at our lyocell production facility and we do not have obstacles to scaling up the production within our current capacity.
Moving on to Tencel, which is your more established sustainable lyocell brand, what is Lenzing's current capacity for this fibre?
TC: Our current capacity for Tencel Lyocell at the four production facilities in the USA, UK, and Austria is approximately 220,000 tons per year – for more figures see our fact sheet.
So what benefits is Tencel bringing to denim jeans?
TC: To put it simply, the benefits of Tencel lyocell in denim are enhanced comfort, accelerated performance and a very convincing message when it comes to sustainability.
Who are the mills featuring Tencel at this Denim PV?
TC: All of the mills I've mentioned in relation to the adoption of Refibra earlier are already using Tencel in their collections. In addition, you can find it here in collections from Albiate and Berto in Italy, Black Peony in Hong Kong, Calik, Iskur, Kassim, Kilim, Tusa and W Denim if Turkey, India's Raymond Uco, Freedom and Prosperity from China, Rajby of Pakistan and Vicuhna, over from Brazil.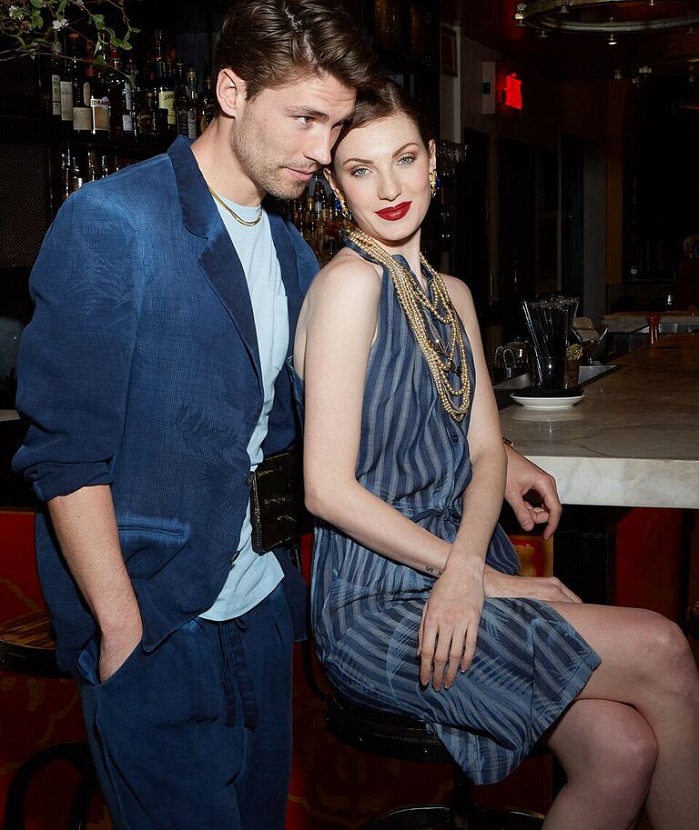 And the garment maker Chottani, from Pakistan, is also showing some very striking designs in its Mesmerize collection.
TC: Yes, it's a beautiful collection moving denim to the luxury level, based on fabrics with Tencel lyocell with enhanced richness, softness and drape, and embellished with hand-sewn Swarovski crystals. The fabrics are also receptive to special finishing techniques which add to their sumptuous look and feel. It's very exciting to see Chottani's expert design and production teams transform these components into elegant, high fashion creations. I think these enchanting styles celebrate luxury, femininity and glamour in a way that changes everyone's impression of denim.
Finally, you're based in New York, so how is Tencel doing on the US market?
TC: In general denim sales in the USA are on an upswing and Tencel Denim is part of this increase across a range of price points and looks. Consumers are responding to the soft hand, comfort and performance of Tencel lyocell in denim. We also see an increase in men's styles using Tencel Denim.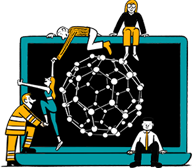 Business intelligence for the fibre, textiles and apparel industries: technologies, innovations, markets, investments, trade policy, sourcing, strategy...
Find out more