Research/​Development/​Education
Infrared fibres may help treat arthritis
Study supports the use of Celliant in bed linen, bandages or garments.
18th May 2021
Innovation in Textiles
| Pacific Palisades, California
In a peer-reviewed published study, Celliant, the infrared responsive fibre technology developed by Hologenix, has been shown to moderate autoimmune and inflammatory response in rats with collagen type II-induced arthritis.
Already clinically shown to increase tissue oxygen levels in the body for stronger performance, faster recovery, better sleep and to help with pain reduction, this study supports the use of infrared-emitting bed linen, bandages or garments as adjuvant non-pharmacological treatments for rheumatoid arthritis patients, and possibly for those suffering from other inflammatory antibody-mediated autoimmune diseases.
Collagen type II-induced arthritis is the most common model for studying rheumatoid arthritis, the chronic inflammatory autoimmune disease.
With the results published online by Nature.com, the study was conducted at the University of Belgrade in Serbia.
It began with 20 rats being immunized with type II collagen to induce arthritis in them. The rats were divided into two groups, one with bedding of Celliant fibres, which are produced with thermo-reactive minerals. The ceramic particles absorb body heat and re-emit the energy back to the body as infrared radiation, which is non-invasive and painless.
The second group was housed in cages with standard wood shaving bedding. From there, two sets of experiments were performed to evaluate autoimmune and inflammatory responses.
For the rats with the Celliant bedding, the symptoms of collagen type II-induced arthritis were postponed and the disease was milder in these infrared-exposed rats as opposed to the non-exposed rats. Objective biochemical measurements of cytokines, which are secreted by the immune system, and autoimmunity showed improvement as well.
"Science has shown that infrared increases blood flow, improves muscle recovery and can reduce pain," said investigator Michael R. Hamblin, who serves on the Hologenix science advisory board and is a world-renowned expert on infrared and light therapy. "This study is significant in that it shows that infrared – and Celliant – in particular, can potentially reduce inflammation and mitigate autoimmune responses in a model of rheumatoid arthritis, which affects about 1.3 million Americans."
"We believe that Celliant is a truly disruptive infrared technology that is revolutionising the textile industry and that it is ripe for applications in the healthcare arena," said Seth Casden, co-founder and CEO of Hologenix, headquartered in Pacific Palisades, California.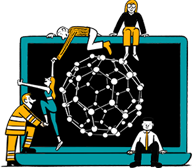 Business intelligence for the fibre, textiles and apparel industries: technologies, innovations, markets, investments, trade policy, sourcing, strategy...
Find out more