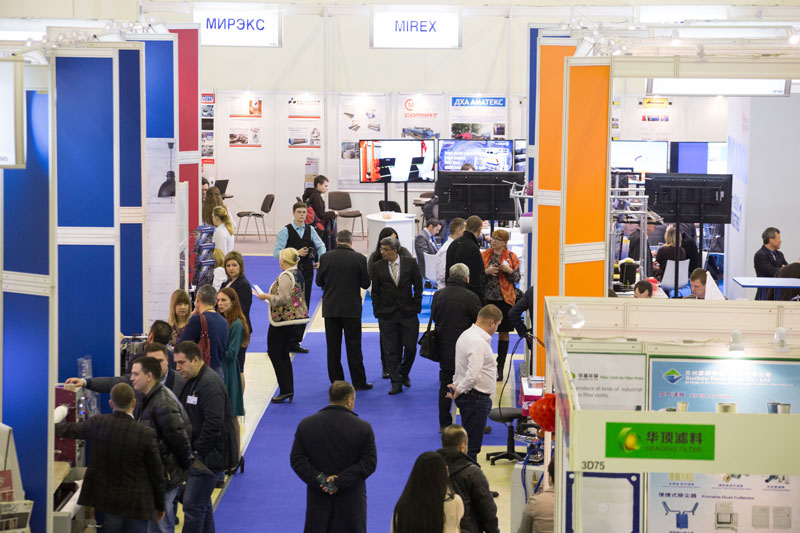 Held since 1970, the international exhibition gives a unique opportunity to see the whole range of the latest equipment for textile manufacturing and processing in action. The exhibition will display machinery divided into several thematic sectors:
Equipment for textile manufacture
Equipment for knitting manufacture
Garment accessories and haberdashery
Equipment for manufacture of technical textiles and nonwovens
Spare parts, components and hardware
Equipment for manufacture of footwear and leather haberdashery, and
Test and measuring, auxiliary equipment parts and materials
The trade fair dedicated to every step of textile manufacturing, from fibre processing to final product packaging, last year featured 126 companies from 18 countries, attracting 4,500 buyers in only three days. Exhibiting companies included Automatex, Dilo, Emmebi Impianti, Gf Machinery, Juki, Reggiani, Picanol, Rieter, Velles, Zenon, Knit, Mireks, Nat Group, Rolltex, Russcom Graphics, Textile & Technology, TL Tex, Shveymash, Energy, and more.
Inlegmash will feature leading Russian and foreign manufacturers of equipment for the textile industry from 18 countries, including Germany, Austria, Spain, Italy, and France.
This article is also appears in...