27th June 2019, High Point, NC
Culp elects Perry E. Davis to Board of Directors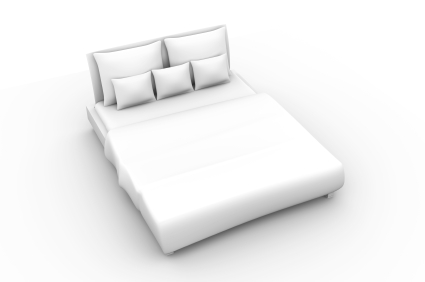 Culp, a leading marketer of mattress fabrics for bedding and upholstery fabrics for residential and commercial furniture, has announced that Perry E. Davis was elected to the company's Board of Directors. His term is effective from 1 July and will expire at the next annual meeting of shareholders, at which time he will be eligible for re-election along with the other directors.
Mr Davis currently serves as Executive Vice President, President – Residential and Industrial Product Segments for Leggett & Platt, Incorporated, a diversified manufacturer that designs and produces engineered products found in most homes and automobiles. He previously served as Senior Vice President, President – Residential Furnishing from 2012 until 2017, Vice President, President – Bedding Group from 2006 to 2012, Vice President, Executive Vice President – Bedding Group and President – U.S. Spring from 2004 to 2005, President – Central Division Bedding Group from 2000 to 2004, and in various other capacities for Leggett & Platt since he joined the company in 1981.
"We are delighted to welcome Perry Davis to our Board of Directors as an independent director," commented Frank Saxon, Chairman and CEO of Culp. "His long tenure with Leggett & Platt in a variety of leadership positions for both residential furnishings and bedding divisions makes him an ideal candidate for Culp. He brings extensive corporate and industry experience that will complement the work and expertise of our other members. We look forward to his participation as we focus on executing our growth strategy and delivering greater value for our shareholders."
"We feel very fortunate to have Perry join our Board of Directors and look forward to benefiting from his substantial knowledge and experience in our key markets, as well as his insight regarding the dynamics of operating an international business," said Iv Culp, President and COO of Culp. "Perry is highly regarded in the bedding and furniture industries, and he brings an additional level of expertise that will further enhance Culp's leadership position in today's global marketplace."
This article is also appears in...