Dyeing/​Finishing/​Printing
Digital textile printing to grow by 17.5% annually until 2021
Global textile industry dynamics are changing and the importance of Asian economies continues to increase.
11th November 2016
Innovation in Textiles
| Leatherhead
The Future of Digital Textile Printing to 2021 report values this global market at EUR 1.17 billion in 2016 with growth forecast at an annual average of 12.3% for 2016-2021. This will see the market more than double in value over five years, reaching EUR 2.42 billion in 2021, Smithers Pira reports.
Global growth
Smithers' exclusive analysis tracks how this will drive an even more rapid increase in the volume of fabric printed with inkjet equipment – from 870 million m² in 2016 to 1.95 billion m² in 2021 – a 17.5% CAGR. This is buttressed by data on and analysis of rising global ink consumption and pricings, and a survey of the state-of-the-art in textile printing equipment.
"Growth is continuing at an attractive pace for investors and large corporations. This is witnessed by very important merger and acquisition activity in the past two years, with conglomerates from Japan and the US creating groups of companies. Old family textile printing businesses have been purchased and are being incorporated into these larger businesses combining expertise inks and machines," commented Dr Justin Hayward, author of the report.
"Global near-exponential growth rates cannot be sustained in the long-run as a market matures; but several very high growth regions remain. The revolution digital printing has created in graphics, and more recently in ceramics, shows a market penetration of over 70% can occur within a few years, if there is extensive cost parity or better, and if barriers to change are removed."
Acceleration in clothing
In 2016 for textiles the market share for digital processes is 2.8% of overall volume. But digital's share is set to boom in a segment where the mean growth is just 3%. As this develops, major print companies are increasingly taking an interest in the textile segment, fostering the development of new business models, printheads, inks, media, and high throughput machinery.
The greatest acceleration across the study period will be in clothing, which has the key sub-segments of fashion, haute couture and sportswear. Household textiles are predicted to grow at the next fastest rate. Displays and signage are growing somewhat more slowly –from a larger base – but will maintain double digit annual growth across the Smithers study period, which will convert into the largest absolute increase in value for 2016-2021. Technical textiles will lose ground slightly, which is indicative of a lack of visibility of, or focus on, these smaller niche markets.
Quick turnaround
Quick turnaround is an increasing priority as the fashion segment embraces multiple mini-seasons and print-on-demand delivery models. This suits inkjet production with its reduced set up times. Furthermore, it is supported by, and is supporting, the growing availability of web-to-print platforms. These portals are also enabling "value web" approaches – generating direct online sales of digitally printed clothing, and increasingly household décor too.
Global textile industry dynamics are changing and the importance of Asian economies continues to increase, though there is also some backshoring/reshoring of production to North America and Europe to ensure quality in high-value applications. The parallel trend of near-shoring – shortening global supply chains – was poised to benefit Turkey, though this is likely to be cancelled or postponed in the short term.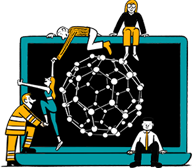 Business intelligence for the fibre, textiles and apparel industries: technologies, innovations, markets, investments, trade policy, sourcing, strategy...
Find out more