Interview
DuPont on rising global demand for eco-efficient materials
Jana Bukolovska spoke to Renee Henze, Marketing Director, DuPont Biomaterials and Sorona, about the current industry challenges.
27th February 2017
Innovation in Textiles
| Wilmington, DE
Brands in various apparel segments partner with and incorporate Sorona in their products due to its combination of performance attributes and sustainability. By leveraging Sorona as key ingredient in its Merinolux and Diablo collections, Royal Robbins, for example, a specialist in outdoor apparel, aims to minimise its environmental footprint, as well as offer soft and durable products.
Jana Bukolovska spoke to Renee Henze, Marketing Director, DuPont Biomaterials and Sorona, about the current demand for eco-efficient materials, main industry challenges, as well as the potential of the Sorona fibre to fill the gap in the market of eco-efficient materials by offering a sustainable, soft fibre with high performance characteristics.
What is the demand currently for eco-efficient materials and is it likely to grow?
Renee Henze: The global demand for eco-efficient materials across industries is rising and the textile market is undergoing a pivotal shift to reduce its environmental footprint. Eco-innovation in the market can take shape in many forms from recycled materials, to greater durability to renewably sourced products such as Sorona®.
Research shows that both business and consumer awareness of and concern for environmental sustainability is growing and subsequently so is the demand for bio-based products. According to Textile Exchange, bio-based products – including textiles – accounted for seven percent of global sales in 2005. In the chemical sector specifically, they comprised approximately US$ 77 billion in value. By 2020, the global market is estimated to grow to US$ 250 billion.
How does Sorona fibre help address some of the main challenges currently facing the apparel industry?
RH: The fashion industry ranks as one of the most polluting industries of fresh water. Sorona® is helping to address this issue by providing innovative, environmentally friendly fibre options. With 37% of the fibre made from renewable plant-based resources, Sorona® helps reduce dependence on fossil fuels and reduce greenhouse gas emissions.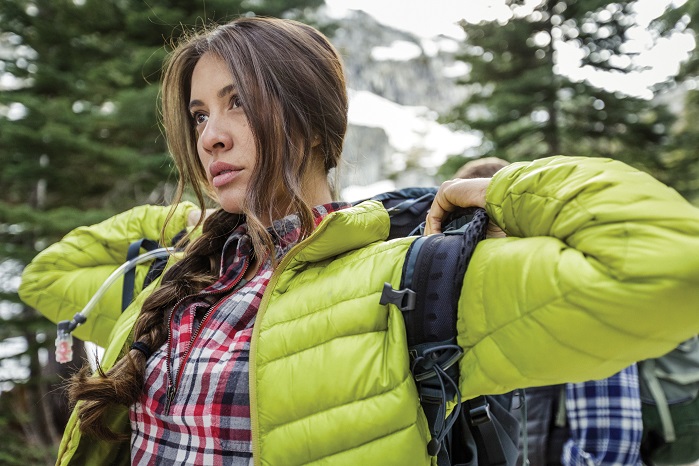 Sorona® is also challenging the idea that eco-friendly products compromise on performance. Sorona® combines eco-efficiency with its high performance benefits and fills this major gap by offering a sustainable, incredibly soft fibre with excellent stretch, recovery and durability properties that is extremely versatile across many applications.
What are the main characteristics of the Sorona fibre and how does it differ from other performance fibres available on the market?
RH: The molecular composition of Sorona enables it to offer the benefits of natural fibres without the disadvantages of synthetic fibres. It's incredibly soft and supremely durable across all applications, yet also offers excellent stretch recovery, wrinkle resistance, reduced pilling, stain resistance and moisture wicking, among other properties. By taking the best of both natural and synthetic fibres, Sorona is perfecting nature and finding the in-demand intersection of eco-efficiency and performance.
What are main markets of DuPont Sorona fibre? What are the regions where the company is expecting further growth?
RH: Sorona currently has a presence in North America, Europe and Asia. We are experiencing significant growth within these regions as well as actively expanding outside of them, given the demand and growing potential for sustainable, high-performance fibres. The brand is well-positioned to amplify its global customer base and partner with companies along the entire supply chain in both the apparel and carpet industries.
What are the main applications of the Sorona fibre and what are the company's plans for further development?
RH: Sorona is used in both the apparel and carpet industries, with a wide variety of applications in both markets. In apparel, Sorona® is used as a key ingredient in ready-to-wear, denim, yoga, sports apparel, outdoor apparel, intimate apparel, swimwear and beyond.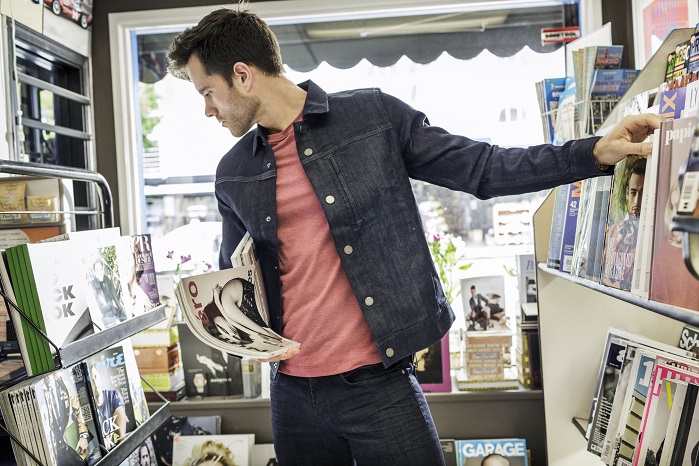 In carpet, Sorona is used in residential, commercial and automotive carpets. Future developments are underway to find new and innovative applications for the fibre; on its own and in blends with natural and man-made fibres. Developmental areas also include introducing innovative ways to allow greater manufacturing, performance and design freedom for mills and brands.
Why is it important nowadays for the textiles industry to address issues like pollution, global climate change, etc.?
RH: Businesses and consumers alike are placing a higher emphasis on sustainability in their everyday decision-making. Corporate social responsibility has become a tenet of business strategy and in reaction to the real concerns around environmental issues that face our planet, consumers are more actively seeking sustainable products in their daily lives.
It's incredibly important for the textile industry to listen and become an active participant in these conversations and, through organisations such as the Sustainable Apparel Coalition, show their commitment to making positive change and future impacts. Through technical innovations, thoughtful business practices and an open dialogue, the textile industry is moving in a positive direction in addressing these critical issues.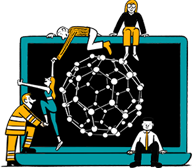 Business intelligence for the fibre, textiles and apparel industries: technologies, innovations, markets, investments, trade policy, sourcing, strategy...
Find out more