Technology/Machinery
High-Tech + Reliability – Switzerland's machinery producers offer the perfect combination
Traditional values and an adventurous spirit can fit together well, as Swiss companies demonstrate with both these 'plus factors' bringing real benefits for their customers.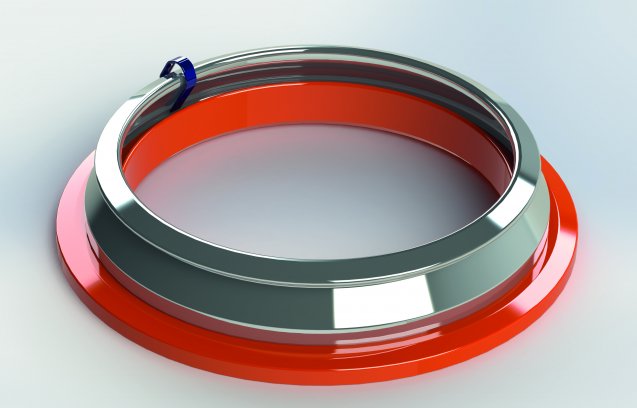 30th June 2015
Innovation in Textiles
| Zürich
This article is one of a series focusing on the five FACTOR+ advantages of Swiss textile machinery companies by Swissmem, the sector's representative body. It has devised the FACTOR+ concept to spell out exactly what makes its member firms so successful in every major textile end-use and all the main geographical production centres.
Cornelia Buchwalder, leader of the textile machinery group within Swissmem, says: "The Swiss textile machinery sector is founded on a strong innovative power and unmatched quality – as well as the creativity to solve customer challenges and focus on mutual success."
The 'High-Tech + Reliability' factor reports presented here outline how selected Swissmem members have built on their cherished reputation for ultimate reliability with a readiness to enter new and more demanding high-tech applications.
The complete FACTOR+ concept covers these five main headings:
Quality + Lasting Value
Creativity + Success
Strength + Partnership
High Tech + Reliability
Performance + Sustainability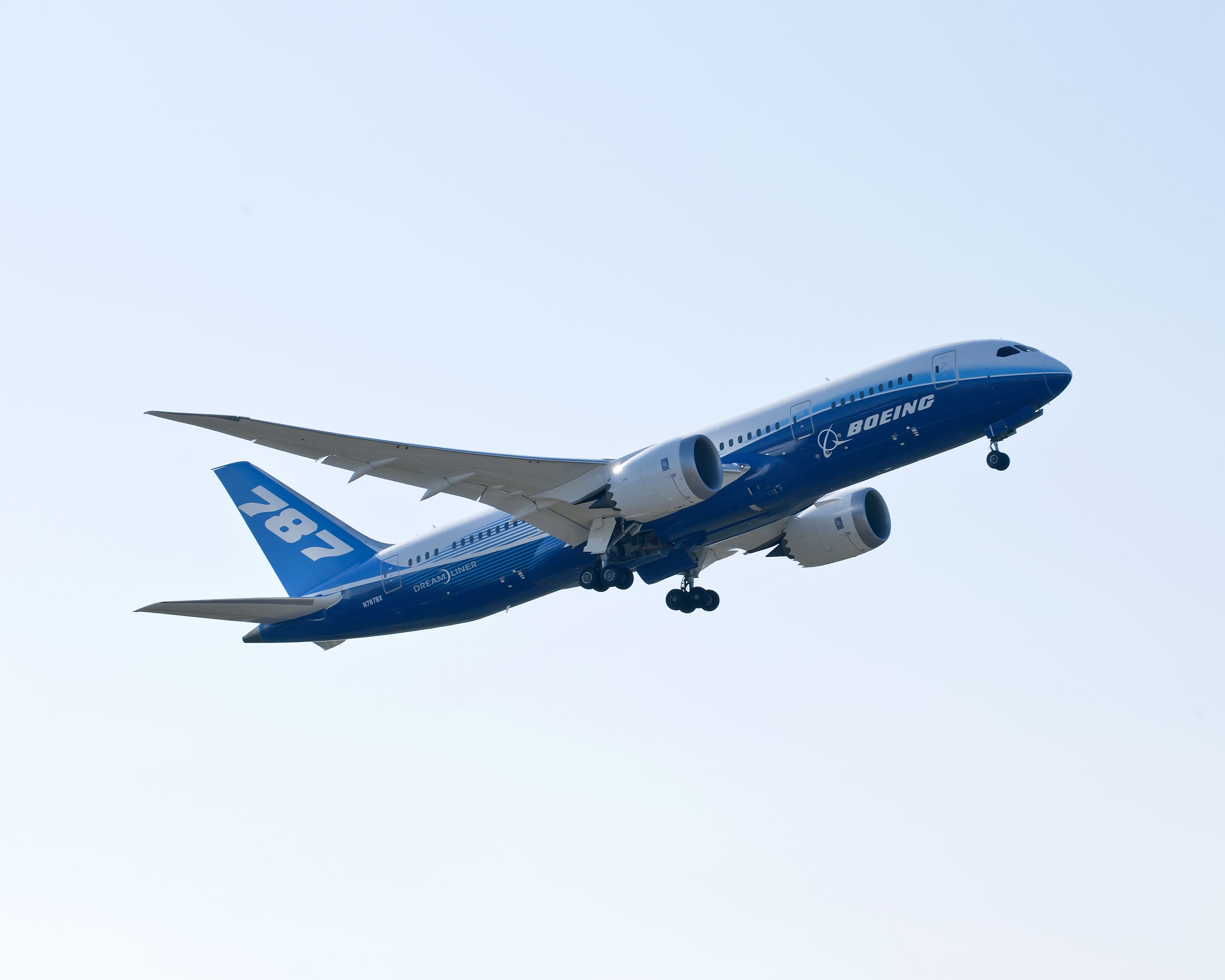 What has textile technology got to do with aircraft manufacture? In fact, quite a few Swiss textile machinery companies would be able to answer that question, as aerospace is just one of the high-profile – and extremely demanding – business segments in which their products play a key role.
Does that kind of pioneering, ground breaking, entrepreneurial attitude match up with the perceived world view of Switzerland and its engineering traditions? Actually, it does, since the solid and reliable foundation for which the Swiss textile machinery industry is justifiably famous is the very characteristic, which gives companies the confidence to explore new horizons.
More importantly, it also means their potential partners in these novel activity areas can also be certain they are dealing with worthwhile and reputable businesses.
Reliability is a two-way street, and it grows out of experience and understanding of customers and their needs. When it comes down to a choice between proven reliability and cutting-edge innovation in high-tech sectors, most companies would certainly want security and predictability – but they would also recognize the need to get ahead of their competitors.
Taking the high-tech route, but one, which is built on strong reputations and mutual awareness, is a solution, which has clearly been found by many Swissmem companies, some of which are highlighted in this report.
RELIABILITY: Process-shortening and cost savings for customers
SSM is a Swiss-headquartered firm, which specializes in yarn processing and winding, with a heritage encompassing wide-ranging technologies and applications. Today, SSM has the expertise to devise and apply unique solutions in a number of yarn processes, a strength that is the foundation for the continuing success of the group and a guarantee of reliability for its customers.
Customer needs are at the core of the SSM development philosophy, and an aspect of this, which has been prioritized, recently is the potential for process shortening – with self-evident benefits in both time and cost.
The GSX3-E yarn gas singeing and precision winding machine is the perfect illustration of this, as the first such system to combine singeing with either precision winding or the SSM DIGICONE® winding solution.
Fine yarn singeing in Europe has reduced in the recent past, because of process economics, but SSM believes this latest innovation can be the catalyst for a revival in singeing of high-quality yarns for voiles, poplins, mercerized knits and sewing threads.
SSM singeing specialist Simon Freund says: "Yarns can now go direct from singeing to dyeing, effectively cuts out a process and shortens the production time. It's especially beneficial with finer-count yarns and can give cost savings of about 22% on average, according to a leading customer operating the equipment.
"Customers appreciate the fact that they can quickly produce dye-ready packages from the singeing machine."
HIGH-TECH: Serving the most demanding customers of all
It would be hard to find a more demanding application for any industrial supplier than the aerospace sector. The obvious and over-riding requirement for top performance in products to be used in modern airliners is rooted in the paramount issue of safety. It means that aircraft manufacturers operate arguably the most stringent quality controls of all, and its suppliers need to demonstrate the highest-possible credentials and capabilities.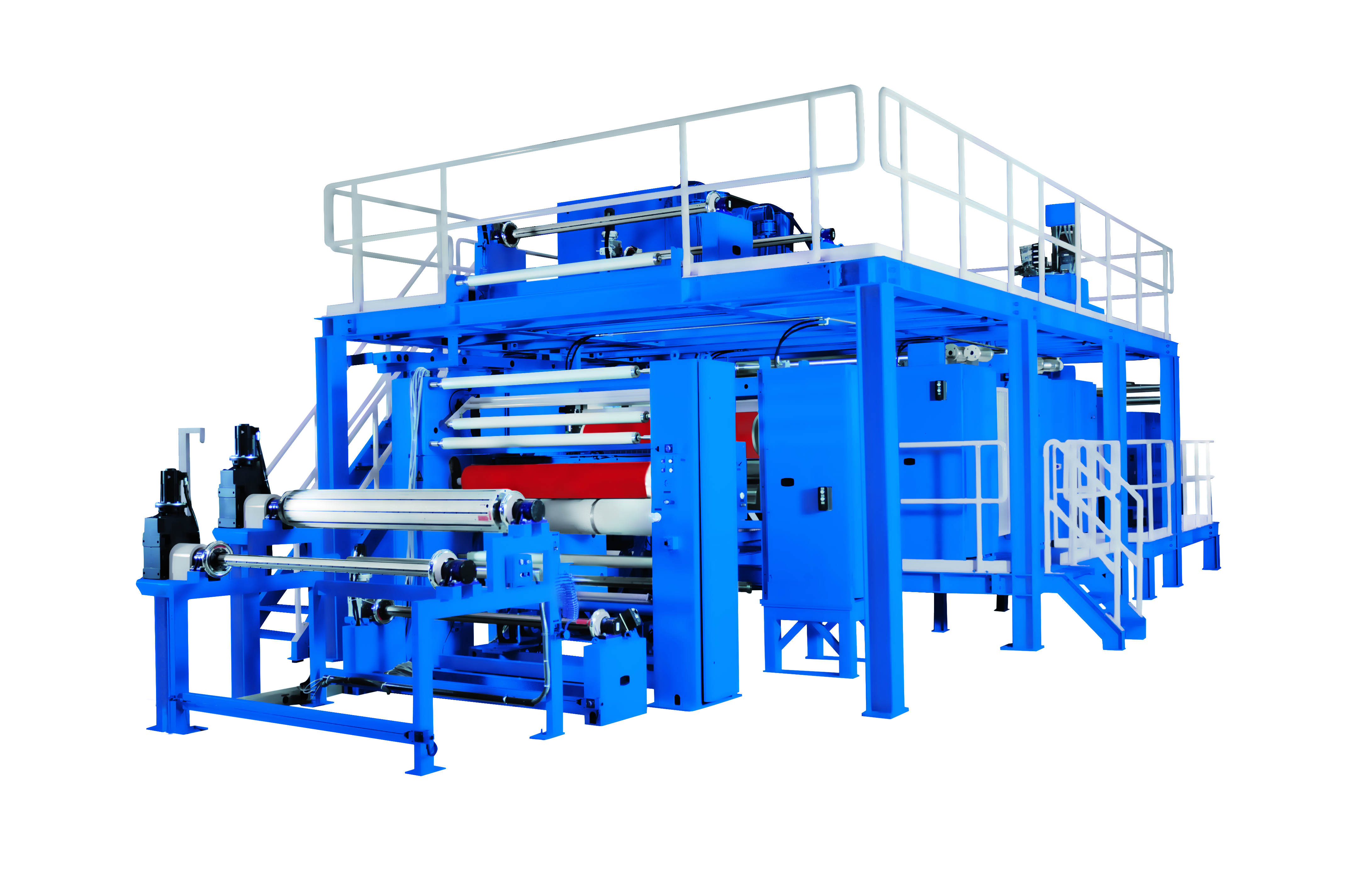 Santex, the relatively young (1982) Swiss technology provider, is one such supplier, with its Cavitec equipment brand now established as a manufacturer of high-tech machinery for the impregnation of carbon fibre materials used in prestige aircraft such as the Boeing 787 Dreamliner and Airbus A380. These pre-preg lines are also widely used to form structural composites used in motor vehicles and other industrial and technical end-uses.
Cavitec hot-melt technology produces coated and laminated fabrics, which are used in equally challenging areas such as radiation and biological protective garments. These fabrics rely on the Cavitec machinery to guarantee uniformity of coverage to fulfil their potentially life-saving function.
Santex President Heinz Michel says: "In such critical end-uses, it is clear that the aerospace companies and producers of high-level personal protective clothing will only choose partners which are totally reliable in all aspects. We are committed to maintaining our own standards of reliability in this precision technology business, which is why equipment from the Cavitec brand within the Santex range is exclusively produced in Switzerland."
HIGH-TECH: Customized solutions for specialized weaving
Expertise in finding customized solutions for the warp feed to weaving machines is the foundation of Crealet's success. As the name suggests, this Swiss company starts with a creative approach to customer problems, focusing on specialist application areas. In fact, one of the latest Crealet breakthroughs was developed specifically for the weaving of a carbon fibre fabric for use in aircraft.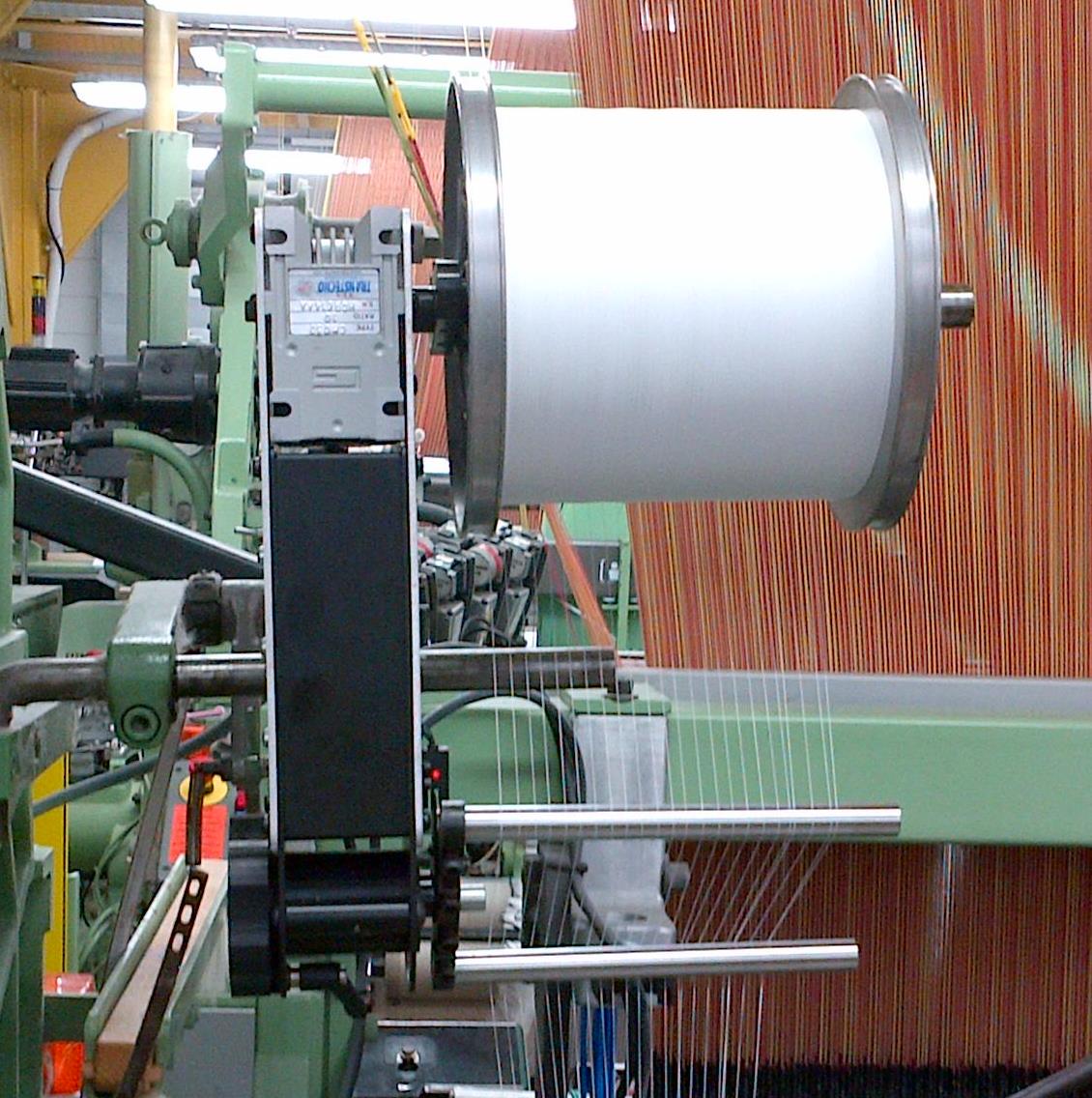 This is a compensating unit for equalising the tension between machine and warp feed, pioneered for use on Dornier weaving machines by a US customer. Crealet CEO Walter Wirz says: "The customer was immediately convinced by the merits of the unit, because of its effect on improving both quality and throughput speeds in weaving."
Although Crealet is only just over 10 years old, its key personnel and long-term roots in technology for warp feeding have been the chief factors in its talent for transforming creative concepts into practical, mill-proven equipment. In the competitive world of weaving,
Crealet's ability to identify and fill specific gaps in existing technologies has been crucial. An impressive reference list of partners includes top names from many industrial sectors, such as Bridgestone, Beaulieu and Cordenka, as well as fellow textile equipment manufacturers like Itema, Dornier and Picanol. Expansion into sectors beyond textiles has also taken the company into a variety of high-tech industries worldwide.
Innovations are the lifeblood of the company, consolidating its success, and among the latest of these is a new control device for improving performance and fabric quality in selvedges, both leno or tucked-in types. The device keeps warp tensions constant for leno selvedges and increases versatility in tucked selvedge weaving – detailed advantages which typify Crealet's customer-oriented success strategy.
RELIABILITY: Component innovations boost customer profits
In textiles, it is usually major process equipment such as spinning frames and weaving machines which attract attention, for example at exhibitions and in the media.
However, all these machinery types depend entirely on integral components for their successful operation – and in many cases this is where real progress can be made in terms of product quality and production costs.
Rieter Components, part of the Rieter Group, comprises four well-known brands – Bräcker, Graf, Novibra and Suessen – which together make up the only global provider of premium textile components for all spinning technologies.
Of course, spinning mills depend on components such as rings and travellers and card clothing. Service life, performance and reliability are the essentials, and the pedigree of Rieter Components members warrants the trust of customers in the components they supply.
But innovation is also important, to keep pace with changing technical demands and offer customers the chance to make better products, or similar ones more economically. As a Swiss-based concern, Rieter Components realizes its customers value the associated quality image, although price-performance ratios are in the forefront of every contract as well.
An example is the BERKOL® supergrinder, for grinding of top roller covers. A new version of this machine, with improved electronics and drive system, was developed to give 50% faster grinding for the same cost. This innovation was an instant success, more than doubling its projected sales budget in its first year of commercialization.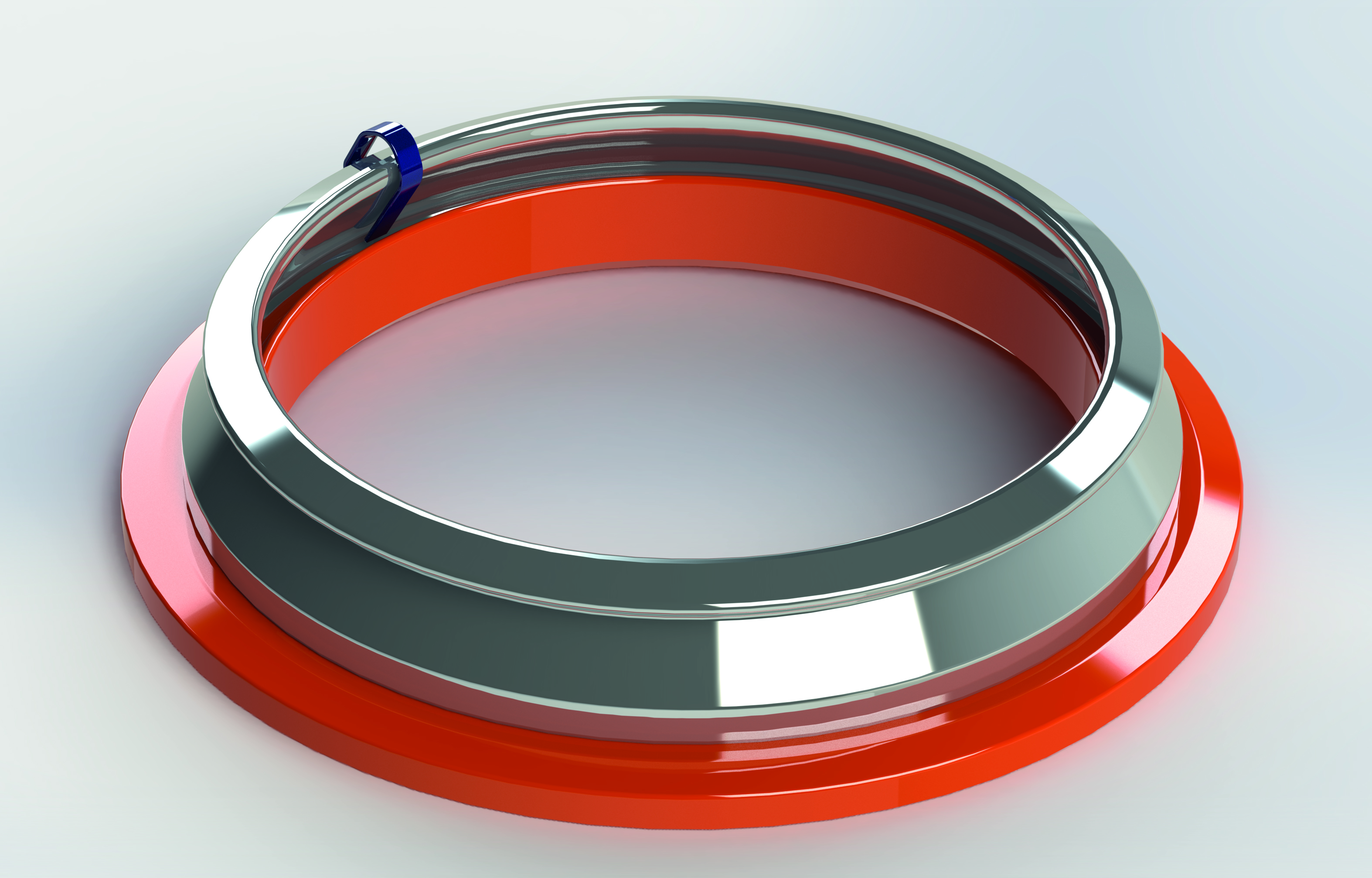 Bräcker's customer focus is exemplified by its development of the redOrbit ring, designed expressly for the Chinese market. Here, the company responded to an economic need from Chinese mills, changing the production method enabling ring prices to be kept lower, while giving advantages in the certain applications due to a reduced heat dissipation and higher production speed. "We have a massive sales success with these redOrbit rings," reports a Bräcker spokesperson.
HIGH-TECH: Sampling robot boosts customer success
In textiles, good product samples are often referred to as 'silent salesmen'… And the Swiss company Polytex is the name behind the success story, as the world leader in sample making machines. In fact, Polytex has consolidated its own success with the 2013 acquisition of Italian rival Kappa, resulting in a 70% market share and a customer base totalling 7,000. All dedicated to helping customers enjoy more success themselves.
High-tech innovations have also contributed, with novel products such as the Polytex VB sample maker taking the concept into the world of robotics. The futuristic machine is the world's first fully automatic sample and shade card mounting machine, needing no mechanical setup.
Of course, Polytex also produced more mundane sampling systems, along with the relevant consumables, all dedicated to helping textile firms boost sales by showing their products to best advantage. Says a spokesperson: "Nowadays, sample collections are the manufacturer's visiting cards, and the continuous contribution they make towards successful sales is at least as great as that of all other marketing tools."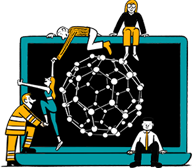 Business intelligence for the fibre, textiles and apparel industries: technologies, innovations, markets, investments, trade policy, sourcing, strategy...
Find out more