5th March 2018, Obertshausen
Karl Mayer in tune with the latest trends
Karl Mayer is showcasing market-specific and innovative systems for the Turkish market at the next month's ITM international textile machinery exhibition, which is taking place in Istanbul. The leading specialist in the warp knitting and warp preparation sectors has been operating successfully on the Turkish market for many years now. This year, the company is specifically targeting producers of home textiles and stylish, functional clothing by exhibiting products for the warp knitting sector.
For its visitors, the company is presenting a performance show of the HKS 3-M, with a working width of 218", and has prepared a number of decorative islands to illustrate a variety of applications. The focus of these platforms are lace fabrics for creating stylish apparel, terry goods made from polyester and cotton, and double-bar raschel technology with its different possibilities for designing sports shoes, rucksacks and plush articles – products that are currently a hot trend in Turkey.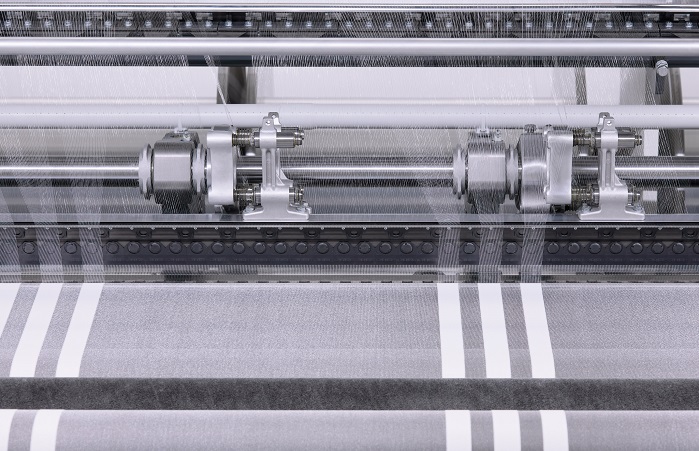 "In the last three years, Turkey has been one of our three most important markets. We are also starting from a good business position and we are expecting a busy fair with many visitors," said Oliver Mathews. For the Sales Director of Karl Mayer's Warp Knitting Business Unit, chatting with his visitors and customers is an important way of stimulating new innovation. "I hope to gather more impulses for new developments and products that the market needs from Karl Mayer, especially in view of the upcoming ITMA exhibition, which is scheduled for next year."
New innovations
Net curtains are the focus of Karl Mayer's machine presentation at the ITM exhibition. "Warp-knitted net curtains are still strong in Turkey. The number of our customers focusing on the production of warp-knitted net curtains and embroidery grounds is increasing all the time," said Roland Kunze, the Managing Director of Karl Mayer's agent, ERKO.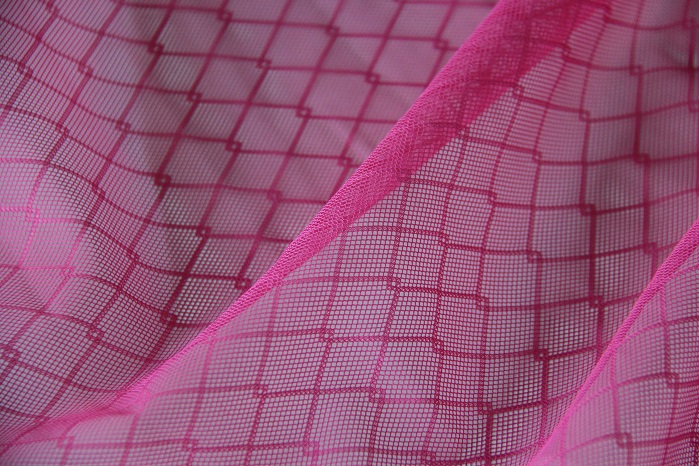 The HKS 3-M on show at the ITM fair is producing a new, lightweight voile fabric with striking shimmering effects in the ground and a striped design in a gauge of E 28. The patterns produced on the HKS 4-M EL, equipped with one more guide bar and EL control, are illustrating the types of designs can be produced for the outerwear market. Symmetrical patterns are placed on filigree, tulle-like grounds having a subtle shimmer, which is highlighted by the textured effects of the yarns used.
Another focal point for the fashion sector is the stylish lace designs produced by the Lace. Express. "We are opening up new market opportunities for lace producers with the OJ 83/1 B especially – a machine that has a particularly advantageous cost:benefit ratio," commented Roland Kunze.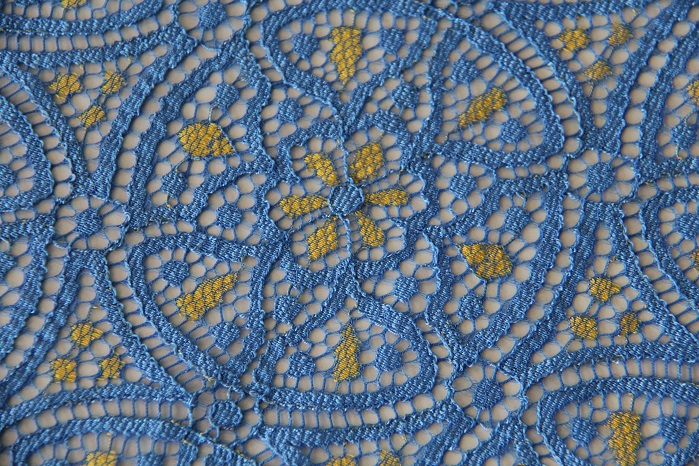 The TM 4 TS can also be used to generate new market potential. This high-performance terry warp knitting machine scores points for processing staple-fibre yarns to produce fabrics with firmly anchored loops at an unbeatable production rate.
Sophisticated warp preparation technology
Karl Mayer is an expert in warp preparation for the denim sector. The company is showcasing a Long Chain Beamer and a Ball Warper for use in the production of jeans. A Prodye indigo dyeing machine and Double Vario dyeing unit are also on show.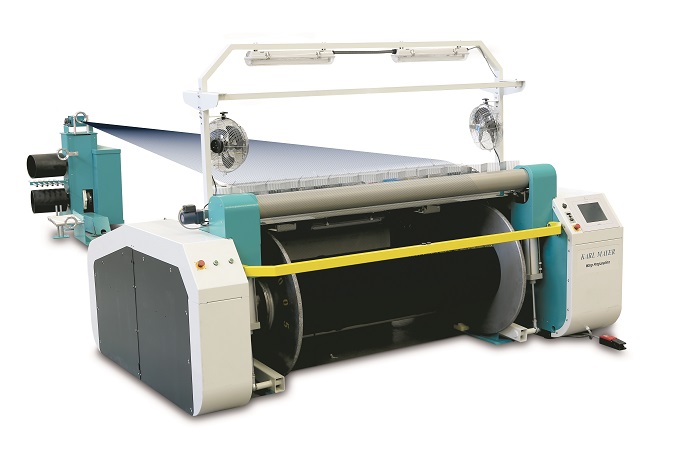 Together with slasher dyeing, the Prodye S indigo dyeing machine has been widely used by Turkish producers for some time now, and the new Prodye R rope dyeing machine has already found its first new buyers, according to the manufacturer. "We want to build on the success we have had with our indigo dyeing machines and strengthen our position on the Turkish market," said Dieter Gager.
Textiles for fashion and composites
Together with warp knitting and warp preparation, technical textiles are the third focal point of Karl Mayer's show. The company is exhibiting as an experienced partner to the composites sector and is offering machines for producing concrete reinforcement – textile concrete being the buzzword here – and the construction sector.
The company is also bringing fashion into the mix. "Lightweight, stylish, weft-inserted warp knits can be produced on the Wefttronic II HKS and used in remarkable clothing collections," the manufacturer concludes.
This article is also appears in...