Fibres/​Yarns/​Fabrics
Mobility at the heart of Trevira fabric competition
Submitted fabrics relate to places and modes of transport that are part and parcel of work and life environments, both contemporary and future.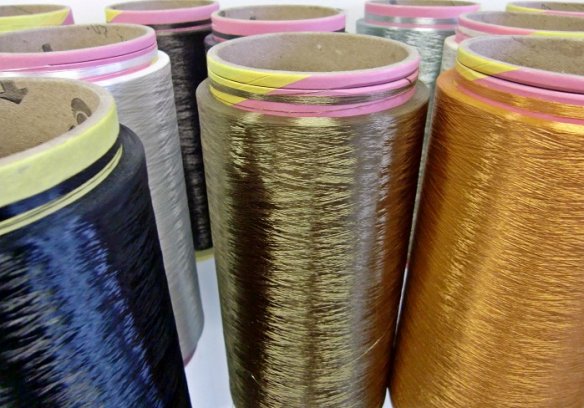 17th January 2017
Innovation in Textiles
| Hattersheim
At this year's home textiles fair Heimtextil, which concluded in Frankfurt last week, Trevira has devoted six "decoration islands" to mobility, a theme that for some years now has been a megatrend in society and is being driven further today by growing globalisation.
In many respects mobility forms the basis of our lives and economic activity. This means there is also a search for suitable materials that can stand up to the varying demands and forms that this trend takes. Safety and comfort, together with design and performance, flexibility too, constitute only some the features sought after, the company reports.
This became the theme of the company's Trevira CS fabric competition, launched in October 2016. Accordingly, fabrics submitted relate to places and modes of transport that are part and parcel of work and life environments, both contemporary and future. From the many entries by fabric suppliers a panel of experts selected 17 winning materials and made one special award – all the fabrics were specially commemorated on the Trevira fair stand at Heimtextil 2017.
Hotel/Apartment
The Trevira CS lampas Madame Butterfly by Rubelli is a modern interpretation of a historic pattern, for use in the luxury hotel industry. The panel praised the precise technology of the finishing of this brocade-inspired fabric. With their metallic gleam, gold and silver threads emphasise the brocade character of this fabric, the model for which goes back to the second half of the 18th century.
The article Venier by Rubelli is another lampas in a high-value technical finish, supplying a strikingly fine, soft handle. Rubelli has here once again gone back to an archive pattern and given it a fresh interpretation. A special optical effect is achieved by the use of metallic threads, which are detached from dull surfaces, giving the fabric a certain patina.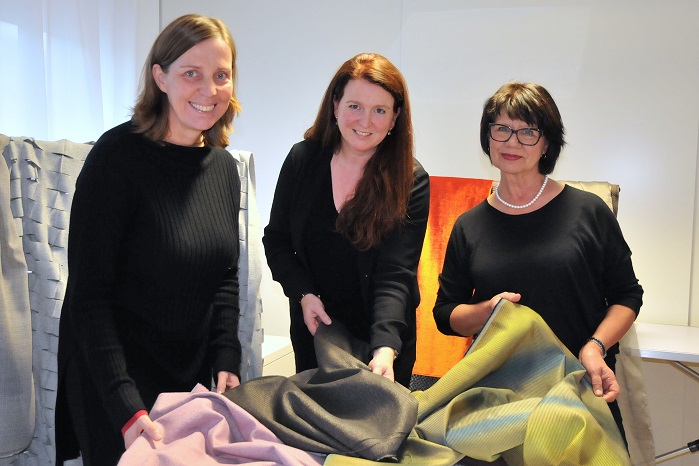 The article Porto II by Création Baumann is worked in two colours in warp and weft and in linen weave. It fascinates through the interplay of colour, with shades of grey, violet, dove blue and dark brown mingling together. The colouration lends the fabric a fine depth, with an impact that is very lively for a faux uni.
Lobby/restaurant
The Colombaia article by Giorgio Piovano is a refined three-dimensional knitted quality, reminiscent of high-value lace. Its plastic effect makes it suitable as window dressing or also as room divider. One can also see it being used for its sound absorbency. With its article Palais, Schoepf is offering a voluminous, shimmering velour that has a fine gloss and an exceptionally soft feel. The elegant silken shimmer lends the material a plasticity which is at its best when used in upholstery on large areas.
The panel was unanimous in finding Carlton by Johan van den Acker a very interesting article. Seen from a distance, a very powerful red is evident, while on closer inspection one becomes aware of the refined overlayering in the structure, revealing a pattern of fishbone and stripes. This combination gives the upholstery fabric a very lively appearance, with the generous incorporation of chenille yarns supplying a soft and pleasing feel.
Cruise ship
With the article Duchesse by JAB Anstoetz the first thing that captivates is the depth of the midnight blue and the beauty of the Dupion silk. The fabric has an extremely high volume and strong impact, and in terms of looks and handle meets every expectation that one normally has of silk as a natural material.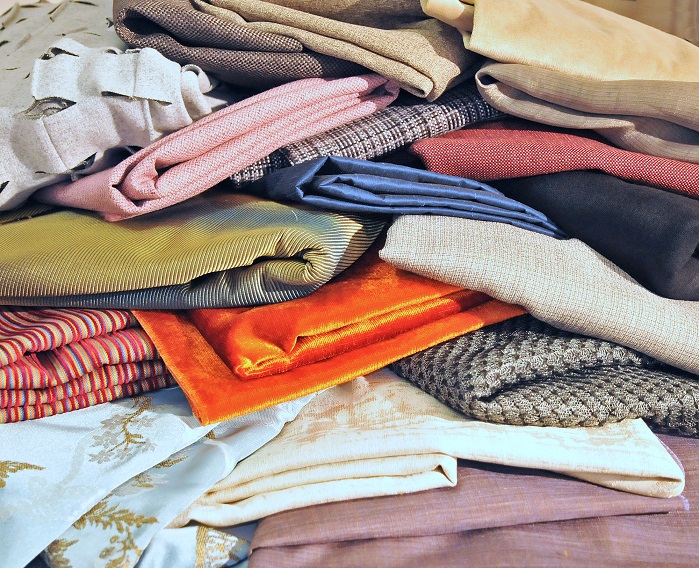 New York by Fine boasts a rib look that is full of character. The fabric is marked by flowing shifts in colour which are finely proportioned, both in intensity and gradation. The soft yet firm handle lends itself to a variety of uses as upholstery fabric, bedspread or headboard.
The panel associates the Matlock article by Munzert with a wool muslin. This is a contemporary, semi-transparent net curtain, supplying a fine light filter. "Design and nature are united here," said the panel in describing the material.
Transport
The Giga article by Delius is a dull, matt flat weave, which with 100,000 abrasion rubs is extremely hardwearing. When it comes to staining, Giga should also be insensitive and show little reaction. The closely woven upholstery fabric has a soft, woolly feel. Sintra, by Johan van den Acker Textielfabriek captures the onlooker with its extreme interplay of colour, which switches between red, wine red, rosé and black, delivering different shading according to the angle of view. It has a soft, woolly feel and can stand very hard wear.
Flexible worlds of work
A fabric with an elegant, matt sheen is the effect of the article Iguana by Pugi. This is a fine melange quality in pink/lavender shades, marked by their great density – produced by a modified, fine twill weave. In the Trevira CS article Entrada by Création Baumann the panel saw an incredibly complex, changeable material.
This is a firm grey-mottled fabric that has been laser-cut and then cropped three-dimensionally. The double voile Hane by Rubelli delivers a light filter of disconcerting lightness. It is a material with many faces: the capricious changes in structure create vitality. This is supported by fine stripiness and a moire shimmer that shows here and there and also evokes "used" effects.
Autonomous driving/Electric mobility
Timor by Johan van den Acker is marked in its firm surface by a pleasing smoothness. It is cool to the touch, almost as though platinised, and for seat covers promises great comfort. Mirage by Pugi is a complex, dense, shimmering soft material that is a tactile experience for the eyes, so that it seems well suited for automotive interiors.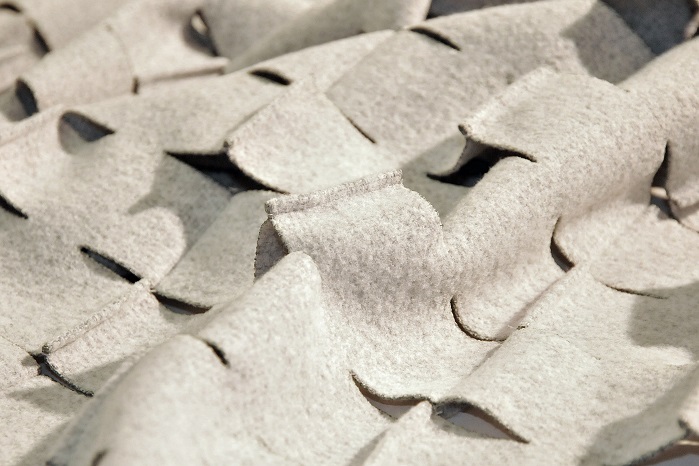 The article Antique Pasha by Tekso Kadife is remarkable for its irregularly shimmering surface. With its elegant shimmer and massive physicality, it has the effect of fluid metal.
Special recognition
The article Absorber by Gerriets has been awarded Special Recognition by the panel. With its pleasantly cool gloss the beautiful heavy satin is like a gentleman's scarf and is suited for a variety of uses. An obvious one is as stage curtain in the theatre or at exhibitions or events, but also as decorative fabric in the loft or restaurant. It could possibly be used as dim-out as well.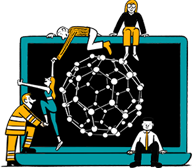 Business intelligence for the fibre, textiles and apparel industries: technologies, innovations, markets, investments, trade policy, sourcing, strategy...
Find out more