Nonwovens/​Converting
More useful holes than a Swiss cheese
Rescheduled INDEX 2020 exhibition to feature a seminar on smart nonwovens on October 20th.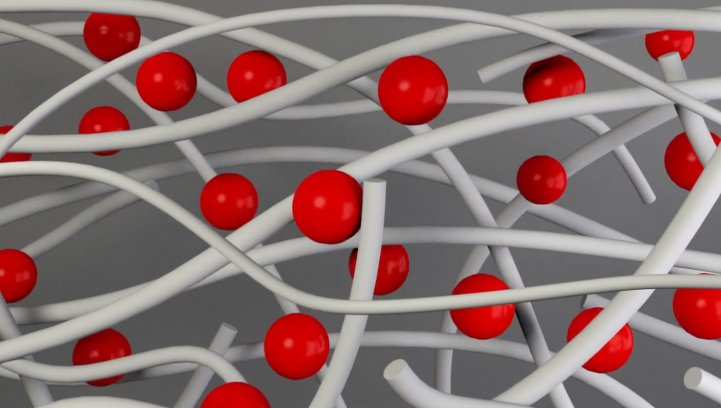 2nd August 2021
Innovation in Textiles
| Geneva, Switzerland
As high performance functional materials, nonwovens are still full of holes. They consist of between 80-95% air, which provides them with a lot of capacity for particle loading.
At the INDEX 2020 Smart Nonwovens sector seminar, which will take place on October 20th 2021 during the show in Geneva which runs from October 19-22, Jérôme Ville, CEO of Fibroline, will explain how this property is being exploited for the integration of powders into nonwovens to provide them with an almost endless number of additional functions
Fibroline, based in Limonest, France, has developed a portfolio of advanced technologies for achieving the thorough integration of dry functional powders into or onto the surface of fabrics or yarns via a high voltage generator and an alternating electric field.
This allows for the precise control of the powder distribution and a large range of both powders and substrate supports can be deployed. These are environmentally-friendly processes with extremely low energy consumption, involving no water or solvents.
Partnerships
Fibroline has pursued a successful strategy of working in partnership with its customers – from product development through to industrialisation – and INDEX 2020 exhibitor Beaulieu, for example, is employing the Fibroline D-Preg system to replace latex binders and enable recycling in the manufacture of nonwoven carpets for exhibitions. Other companies are employing D-Preg technology to remove VOCs, odours and glass fibres from automotive headliners and to add binders to flax nonwovens for the production of composites.
The T-Preg system has meanwhile been validated by another INDEX 2020 exhibitor, TWE Group, headquartered in Emsdetten, Germany.
This technology employs a different electrode to achieve much higher impregnation capacity per linear metre, specifically to load superabsorbent polymers (SAPs) into nonwovens for the absorbent hygiene industry. For this application, much higher operational speeds of up to 500 metres per minute are required, in order for the system to be operated in-line with baby diaper machines. TWE now runs a number of these lines industrially.
Coating
S-Preg is a very clean and consistent process for powder coating with low risk of powder dispersion or contamination, with easy cleaning made possible by a removable engraved deposition sleeve.
Among companies partnering with Fibroline to develop this process in France are Armalyne, of Lyon, which is employing it for the application of diamond powders for abrasive polishing pads, and Biomérieux, of Marcy-l'Étoile, which is producing smart bandages that are able to change colour to indicate infections.
A third partner is Euro Wipes, the Nogent-le-Rotrou-based manufacturer of wipes and facemasks for hygiene, cosmetics and healthcare. to add a wide range of active ingredients to its products that are cleaner, based on natural formulas and are preservative-free.
S-Preg is allowing Euro Wipes to design new products based on active substances that are not available in liquid form such as bio-based wipes, those with localised exfoliating sections and beauty products incorporating encapsulated natural scents and perfumes.
Fibroline owns a large number of patents on its technologies to guarantee its customers reliable worldwide protection and is not an equipment manufacturer, instead licensing out its technologies and know-how. It has established technical co-operations with machine manufacturers, depending on machine specifications and targeted markets.
Direct injection
Also speaking at the INDEX 2020 Smart Nonwovens sector seminar is Ross Ward of NIRI (the Nonwovens Research and Innovation Institute) based in Leeds, UK.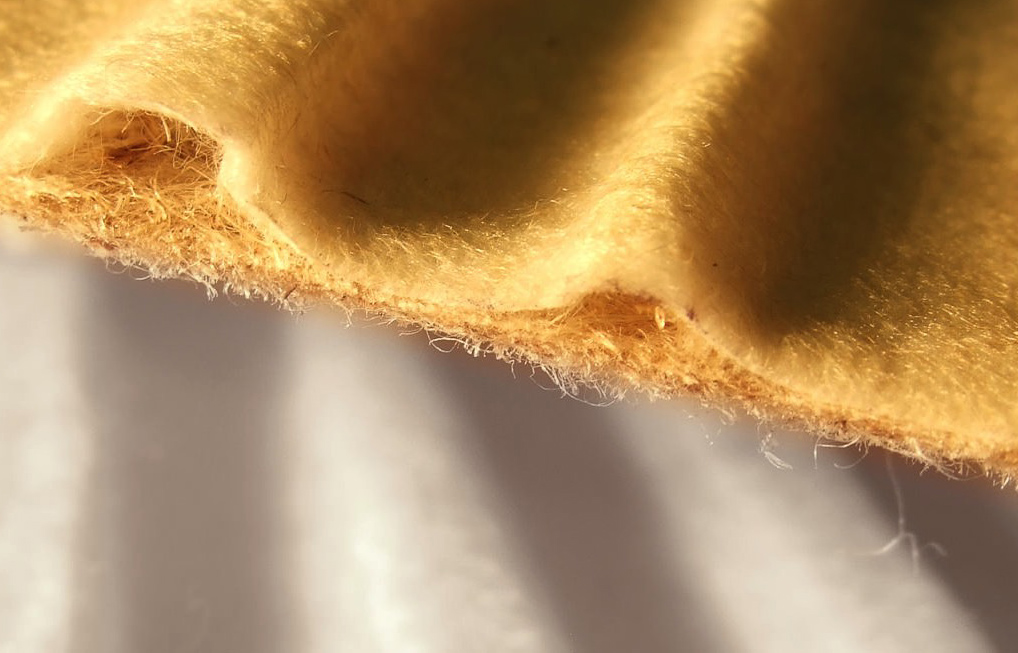 NIRI has also developed technologies for the incorporation of powders and particles into nonwoven fabrics without adhesives, including a direct mechanical injection system which is compatible with multiple materials and operates at continuous line speeds of up to 600 metres per minute.
The particles are retained within the pore structures of the nonwoven and this controls the depth of particle penetration and retention. The particles are unable to pass through the entire structure due to frictional resistance and the pore structure within the lowest layer.
NIRI's Hydrospace fabrics, meanwhile, are hydroentangled fabrics containing discrete internal voids in which granules, powders and gels can be incorporated.
They have been successfully produced from many fibre-forming polymers compatible with existing meltblown, spunbond, carded, airlaid and electrospun nonwovens.
The technology is designed to allow the inclusion of a precise dose of active Ingredient within the fabric and provide its controlled release at a definable time and in a predefined direction.
The full programme for the Smart Nonwovens sector seminar, along with the many other events to be held at INDEX 2020, can be viewed at: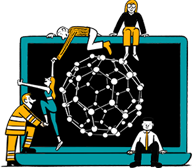 Business intelligence for the fibre, textiles and apparel industries: technologies, innovations, markets, investments, trade policy, sourcing, strategy...
Find out more