Interview
Interview with André Genton, CEO and chairman, Porcher Industries
Currently, Porcher Industries has a total headcount of 2,000 employees and operates from 14 manufacturing sites around the world.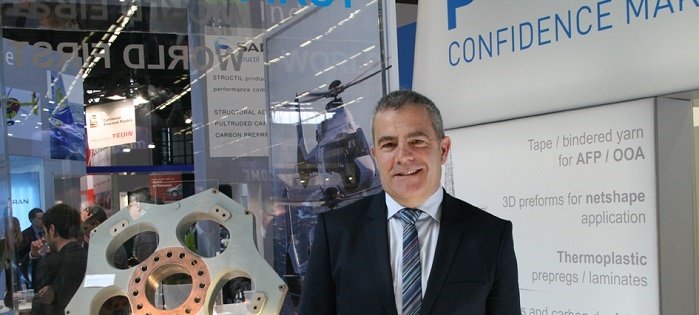 30th March 2017
Innovation in Textiles
| Badinières
Mr Genton, you took the helm at Porcher Industries in 2016. Can you tell us what you were doing before and how your appointment came about?
André Genton: Previously I held senior positions with Ciba-Geigy, Vantico and Huntsman. As president of Huntsman Advanced Materials, I oversaw a $1.5 billion global business operating in many of the same markets supplied by Porcher. I then worked with the Axson Group to focus rapidly on the acquisition of Porcher Industries by the Warwick Group and that took over two years ago. Knowing the future was going to be so exciting for Porcher, I then persuaded Warwick to take me on as CEO and chairman of the executive board. I have come to Porcher with more than 20 years' experience in the composites and polymer industries and have a true passion for the innovative chemistry that makes up the DNA of the group.
What were your immediate impressions of how the company had been run and what you could bring to the table to make the company stronger?
AG: When I came to Porcher Industries I saw a huge amount of talent, knowledge, technology and experience around the group but perhaps the company could have aligned this knowledge and interaction between the different sites a little more – rather than operating as separate companies.
One of my first priorities was to accelerate the change to a truly global company management structure and implement the shift to a more structured market-facing organization. Porcher has a lot of the tools necessary to operate globally, my job is to develop them and facilitate the business improvements and optimization to make us even better.
What is the current size of Porcher Industries and its main activities?
AG: Currently, Porcher Industries has a total headcount of 2,000 employees and operates from 14 manufacturing sites around the world. Our turnover is more than €300 million with the two largest business units – Aerospace and Defence and Automotive – each making up approximately a third of our business. The remaining third is split between Industry, Sports and Leisure and Construction.
We are an innovative supplier in the technical textiles market but also one with a very long history. Since it started weaving silk yarns more than 100 years ago, Porcher Industries has specialised in:
2D and 3D weaving
Surface treatments for yarns and fabrics
Twisting and cabling
Nonwoven scrims
Needled mats
Thermoplastic powdering and consolidated laminates
You have said the company's key expertise lies in both fibres and yarns and chemicals. Can you elaborate?
AG: The heritage of the company lies in the skillful processing of delicate yarns and fibres and the production of high quality fabrics, but this is only part of the equation. We must also be able to manipulate the surface treatment of these fibres and yarns to meet the end customer's process requirements or produce a textile that performs in the correct way. When I say chemistry in this respect, I am referring to how we coat a fibre to protect it during weaving, dye a yarn or develop the best impregnation process.
Another key area is developing many thermoplastic chemical technologies such as the unique carbon fibre PEEK prepreg we supplied to Airbus Helicopters for the Spheriflex rotor hub of their new H160 aircraft. This is just one example of how our R&D team works with a combination of fibres and chemistry to develop the optimum solution.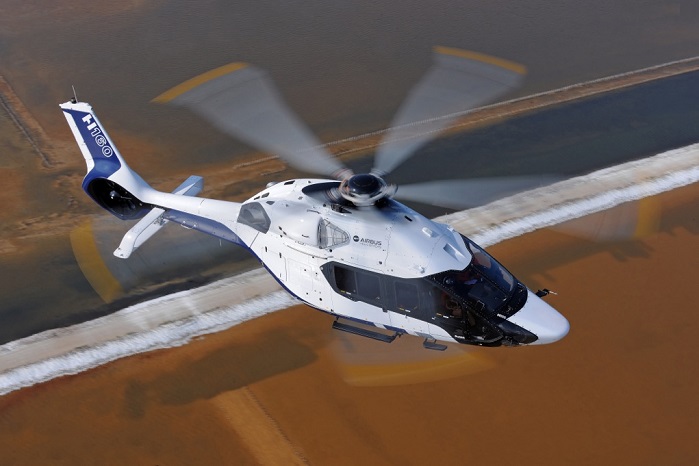 In November last year, you acquired Cordtech Industries. What was the rationale for the acquisition and how will it broaden Porcher's range?
AG: We had very similar core activities to Cordtech as we were already a key producer of rubber coated yarns for the drive belt market, but we also faced strong competition in this sector. Where we have particular strengths in glass and carbon fibres, they were very strong in synthetic fibres.
The acquisition was therefore very logical, expanding our already strong technical expertise and resulting in a leading market position as the only supplier being able to offer such a broad spectrum of technologies. From a logistics and personnel point of view, it is also very helpful that the two plants are only ten minutes apart, making it much easier than normal to integrate the new acquisition into the existing business.
You have now announced a global investment programme of more than €50 million, what will this involve?
AG: We have some very dynamic plans that I am very excited about. The initial priorities will be to invest in existing facilities and technologies. More than €50 million of new investments will be used to add new weaving capacity and develop quality control technology at sites in the US, Europe and China. These will significantly increase output in Porcher's key sports areas, the automotive airbag and RCY (rubber coated yarns) markets, and aerospace interiors.
And you have also restructured the company's business units – what are the opportunities for synergy between them?
AG: Going back to the challenges I mentioned earlier, the five business units will now be unified across a single business ERP system. This will optimize efficiency. Each business unit's resources will also be expanded. A targeted recruitment programme is underway for management, operational and technology roles identified as critical to successful sustainable growth.
What were the key developments you were struck by at JEC World 2017?
AG: It was great to see the strength of the market in general, with another thriving JEC. I thought that the composites market as a whole seemed to be demonstrating good growth and an ever -increasing range of applications, which is great to see. I also saw many thermoplastic composite products and materials and it appeared that this has been a key development area, with my perception being that thermoplastic technology – our PEEK carbon fibre helicopter rotor hub being just one example – is growing significantly compared to more traditional thermoset composite materials.
How do you view Porcher Industries progressing in the next few years?
AG: This is a whole new chapter for us. We are reinforcing the existing strengths within Porcher Industries with a new vision. We are adding investment in new talent as well as new capacity and technology. By adding to what we already have, improving the cohesion within the group and continuing to innovate, we will grow selectively in our five identified markets.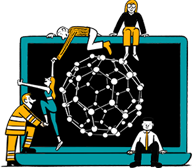 Business intelligence for the fibre, textiles and apparel industries: technologies, innovations, markets, investments, trade policy, sourcing, strategy...
Find out more