Interview
Freudenberg Performance Materials on sustainable solutions and production growth
Jana Bukolovska spoke to Dr Frank Heislitz, CTO, about the company's new thermal insulation range, as well its plans for future expansion.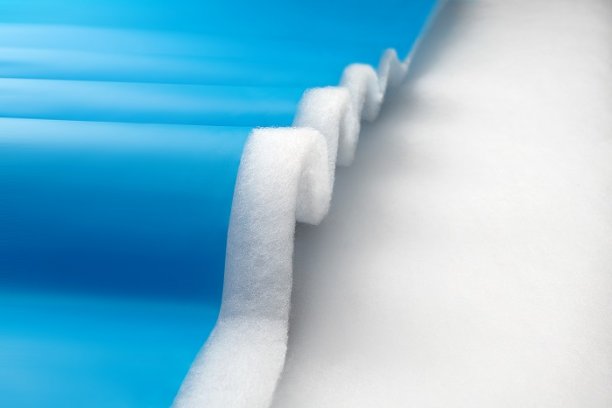 30th November 2016
Innovation in Textiles
| Weinheim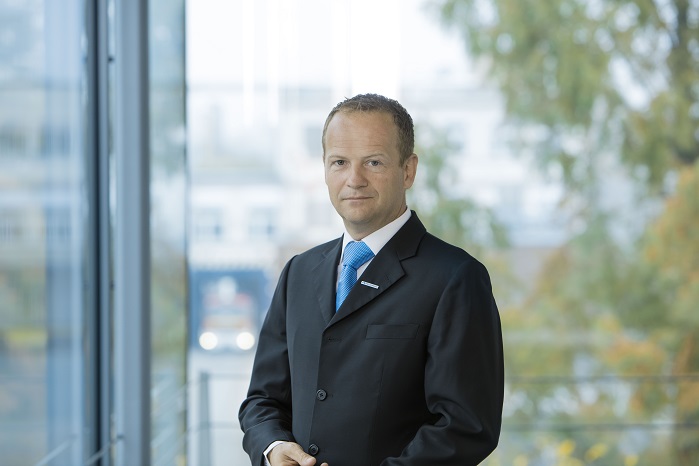 Freudenberg Performance Materials is a leading technical textiles manufacturer, offering innovative solutions to a broad range of markets, including apparel, automotive, building materials, hygiene, medical, shoe and leather goods, as well as specialties.
The company recently exhibited at the autumn edition of Intertextile Shanghai Apparel Fabrics, the leading apparel fabrics and accessories trade fair, which concluded in China last month, where it introduced several new products, including the new comfortemp® Thermal Insulation materials range.
Jana Bukolovska interviewed Dr Frank Heislitz, Chief Technology Officer, who said that the new product range offers high end solutions for the sportswear industry, the company's current key growth market.
What is the science behind the new insulation range and why is it special?
Frank Heislitz: Freudenberg Performance Materials´ comfortemp® Thermal Insulation is a range of advanced technology materials that combine perfect comfort with high thermal insulation properties. The portfolio covers a wide range of applications, with a focus on outerwear for fashion apparel and active sportswear. comfortemp® Thermal Insulation products enable innovative design ideas with easy processing, optimal comfort and high performance, and are available globally.
Comfortemp® Fiberball is a part of the comfortemp® Thermal Insulation range and it is the first nonwoven made from Fiberball. Comfortemp® Fiberball is an advanced technology insulation material made of clusters of extra fine fibers. The special Fiberball structure creates high thermal insulation properties with optimum breathability, maximum comfort and low weight. In addition, it is a safe, ecologically-minded choice for thermal insulation since it is an animal free solution as well as influenza and allergen free.
How important is sustainability to Freudenberg Performance Materials? How do company's recent developments reflect this?
FH: Freudenberg Performance Materials develops pioneering and sustainable solutions. We have a long tradition of sustainability, which manifests itself in the values and principles of the Freudenberg Group. They address social responsibility, long-term entrepreneurial strategies and constant innovation. In addition, Freudenberg joined the United Nations Global Compact initiative in January 2014.
At Freudenberg Performance Materials, sustainability is an integral part of the entire product life cycle: from the use of raw materials and energy in production through the use of our products by the customer, right up to final disposal. The majority of Freudenberg Performance Materials´ products are made out of recycled polyester and lots of them are latex and binder-free chemical products. This leads to an increased share of post-consumer recycling.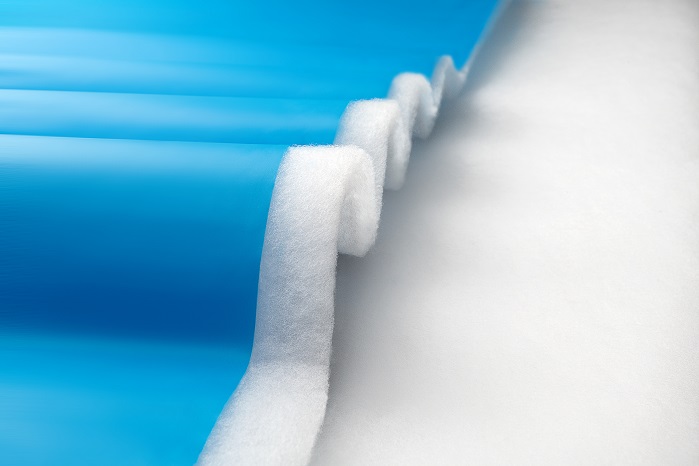 Primary and secondary backings based on our spunlaid technology are an eco-friendly and innovative material for the automotive market. With that we accomplished the development of a spunlaid, which contains 90% of recycled polyester.
Our safety separator for lithium-ion batteries supports the breakthrough of e-mobility and our gas diffusion layers facilitate the use of fuel cells.
In general, nonwovens are lighter in comparison than traditional used materials. Therefore, our light weight solution improves the fuel economy of cars and helps to reduce CO2 emissions. Furthermore, we foster the environmentally friendly production process by enabling customers to recycle waste e.g. though the use of latex and binder free products.
What are the company's plans for further expansion/promotion of its technologies?
FH: As a global player, Freudenberg Performance Materials continually invests in its technologies. A recent example is a new line for elastic interlinings in Weinheim, Germany, earlier this year. The new products complement our portfolio of nonwoven and woven interlinings. Another example derives from our automotive segment.
In September, we brought a new production line for car headliners into operation at our Suzhou site in eastern China. This enables us to meet the increasing demand for high-quality car roof linings and especially for quality printed products in Asia. At our site in Macon, Georgia, USA, Freudenberg Performance Materials has started to expand its production this year. This investment will allow us to further strengthen our business with bituminous waterproofing membranes.
What new growth opportunities do you see for technical textiles globally?
FH: The growing awareness of environmental issues fosters a sustainable use of resources. Nonwovens help to cater for this trend, e.g. by reducing weight of cars and thus improving fuel economy of cars. They increase the recyclability quota with a higher share of recycled raw materials. Additionally, more recycling during the production process improves the environmental footprint.
Freudenberg Performance Materials Apparel aims at closing the loop with regards to sustainability. Together with our customers, we are developing solutions which will enable the industry to fully recycle garments at the end of their life cycle and transform them into to new re-usable textiles.
Further reading
Freudenberg Performance Materials opens new production facility in China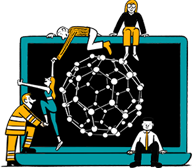 Business intelligence for the fibre, textiles and apparel industries: technologies, innovations, markets, investments, trade policy, sourcing, strategy...
Find out more