Interview
Interview with Andy Smith, Group Head of Marketing at Arville
Technical textiles manufacturer Arville has a long history of bringing innovation to the production of bespoke technical textiles.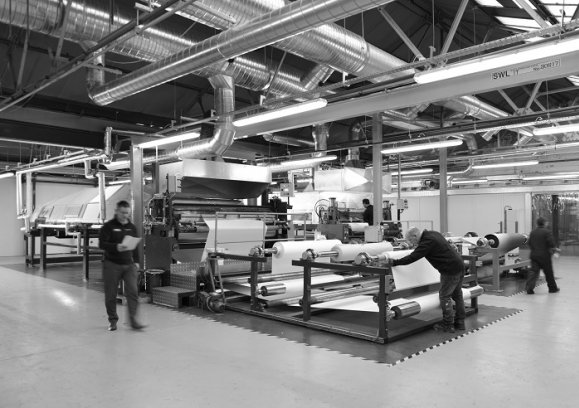 7th June 2016
Innovation in Textiles
| UK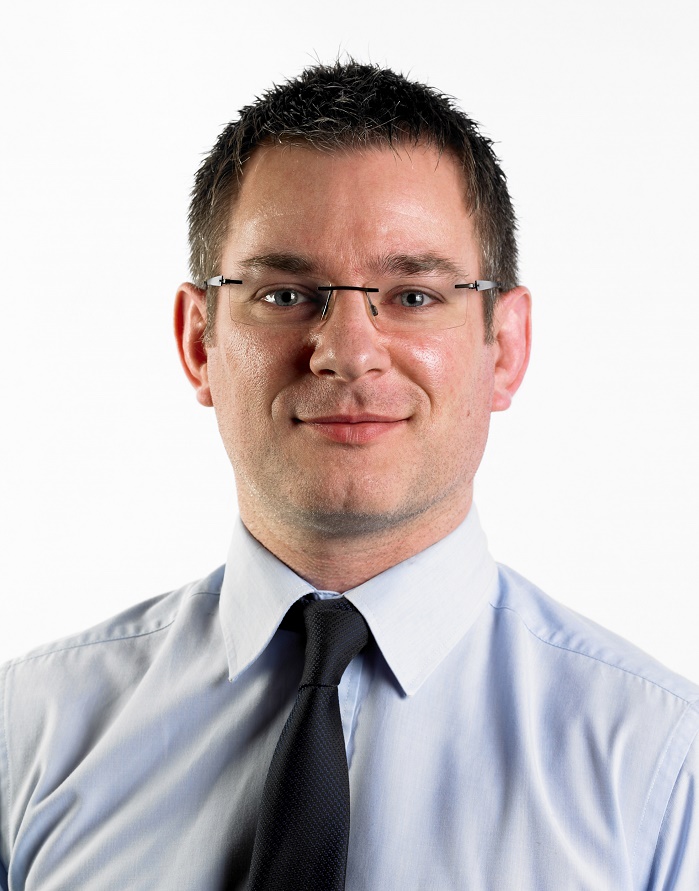 Talking Heads is an Innovationintextiles.com column, which features interviews with the industry's movers and shakers. This Talking Heads features an interview with Andy Smith, Group Head of Marketing at Arville, a leading technical textiles manufacturer.
How has Arville evolved to become a technical textiles specialist?
AS: Arville has a long history of bringing innovation to the production of bespoke technical textiles. We've worked as a supplier to some of the world's most intensive industries for more than 60 years, and this vast experience has allowed us to develop the expertise necessary to understand and meet our customers' very varied requirements.
Our intimate knowledge of yarns, weaving, finishing, coating and fabrication drives our passion for designing and creating fabrics with ever-increasing levels of technical performance. We've engineered ballistic grade fabrics for the military, lightweight textiles for the aerospace industry, ever-more intelligent PPE to combat hostile environments and electro-conductive fabrics for pharmaceutical manufacturing, to name just a few. Regardless of the brief, we focus carefully on our customers' needs and strive to deliver a 'best in class' approach however complex the requirements.
Ongoing investment in our people, and plants, has proven key to this. Drawing upon their existing knowledge, our employees have continued to immerse themselves in the industries we support, to truly understand the challenges facing end users. We've developed trusted relationships with suppliers all over the world, and we've pioneered the use of new techniques and approaches so that we can truly fulfil our reputation as 'The Technical Textiles Specialist'.
But we don't stand still. In 2015 we brought together the individual business units within our Group, a strategic move that saw us begin to operate as a single entity offering end-to-end integrated capabilities of technical textile design, weaving, finishing, coating and fabrication. This saw a complete re-branding of the business, along with an increased web presence to further raise Arville's profile within the textiles market.
What new opportunities have arisen from the formation of the Arville group of companies?
AS: By integrating our manufacturing capabilities, we now give customers the choice of a stand-alone service or an integrated solution that will satisfy all their technical textiles requirements. For many customers these changes have meant that Arville has been able to broaden the range of products available to them. For others, it has brought a more joined-up approach, thanks to the heightened quality control that comes with dealing with one trusted supplier from beginning to end.
The re-brand has also seen each division benefit from a significant upgrade programme, where we've invested heavily in people, plant and machinery. The completion of a £1m refurbishment project at our coating plant, for example, was recently well documented in the textiles press. But we've more plans in the pipeline too which is very exciting.
In an ever-changing textiles landscape, how do you remain abreast with industry innovation?
AS: We've always had solid foundations when it comes to industry innovation. We employ a broad range of highly-skilled professionals who, collectively, hold an extensive wealth of knowledge across all areas of specialist textile production. They've developed fabrics used in some of the world's most complex and challenging applications, but they don't rest on their laurels. They continue to travel the world and work closely with industry to proactively solve problems that our core markets may face – sometimes before they even realise they have them.
In the PPE sector, for example, we're actively involved in helping to define future standards for protective clothing so that they include the latest in textile innovations and ensure the maximum protection of personnel in high-hazard environments. Our technical textiles specialism isn't therefore just enhancing our effectiveness from a customer perspective – it is resulting in our knowledge being sought-after in industry too.
The textiles you manufacture are all bespoke – how do you tackle such varied projects?
AS: Firstly, we don't believe in a one size fits all approach – we couldn't, given we're continually receiving increasingly varied requests.
That said, every unusual or complex challenge adds to the depth of knowledge within our team. That means we have a substantial development library that we can refer to, even when tackling an entirely new brief. We may have already engineered a smart fabric, for instance, which can fulfil some of a new customer's requirements. This can provide a helpful starting point for the research and development that will unfold.
After that we'll work collaboratively with the client, sourcing yarns from all over the world and trialling different weave patterns. We'll produce samples and conduct in-house testing to ensure the material will deliver the necessary performance. Then, when the concept is proven, we'll move the development into production. Because we dedicate looms as a resource to project development, trials can be produced at full width using exactly the same manufacturing process as if it were a full-scale production run.
The textiles industry is steeped in heritage – do you think it is difficult to entice young people into the profession?
AS: In an increasingly digital world, less people seem to want to work with their hands. But, at Arville, we are thankfully continuing to attract young people in to the business. We currently have a number of apprentice schemes that allow us to develop new starters through a mixture of academic learning, and on-the-job training with our own textiles manufacturing experts. This investment brings in fresh ideas and perspectives, whilst helping us retain and enhance our pool of knowledge for future generations.
Even our long-standing employees are supported with their ongoing learning because, with the industry evolving apace, there are always opportunities to participate in further training. This philosophy will never change. We recognise that our people are the most vital ingredient to our success and our low level of staff turnover is testament to this. Some of our employees have enjoyed a career with Arville for more than forty years.
Is sustainable manufacturing a key issue for the company?
AS: We are an ethical manufacturer, therefore we strive to minimise any impact we have on the environment, both locally and globally.
We've invested in energy-efficient equipment, for example, including a new air compressor system to reduce our energy consumption, and the phased introduction of LED lighting will further improve our carbon footprint. The use of packaging is minimised as much as is reasonably possible, and we have designated disposal routes for any of the waste materials we produce on site as we're working towards a zero waste to landfill target for 2016.
We proactively try to engineer environmental costs out of the materials for our customers and end-users too. Light weighting is a powerful driver in aerospace fabrics for example, as it helps to reduce fuel consumption – and therefore carbon footprint – of flights. Textile innovation makes this possible.
What is the state of the UK textiles market and how does this compare to overseas?
AS: The UK textiles industry is a long way from being the force that once shaped the British economy, but technical textiles – particularly the manufacturing of fabric for specialist applications – is a growing area. Higher margins in this market mean the sector is fast moving and extremely innovative.
The trend to drive out costs through light-weighting also presents opportunity for further expansion as engineered textiles are used more and more in substitute of other heavier materials. The automotive industry, for example, is being increasingly pressured to achieve greater fuel economy and efficiency – recent figures estimate that approximately 26kg of textiles are now used within the average vehicle. This is one of many key sectors for us.
Worldwide, technical textiles accounts for around 27% of all textiles production by volume. This equates to around 30 million tonnes of textiles per year – a figure which is set to rise to around 40 million tonnes by 2020. This is great news for Arville as we have established an international platform capable of competing in this increasingly globalised industry.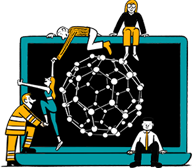 Business intelligence for the fibre, textiles and apparel industries: technologies, innovations, markets, investments, trade policy, sourcing, strategy...
Find out more