Fibres/​Yarns/​Fabrics
Interview with Cindy McNaull, Global Brand Director for Cordura fabrics
Cindy McNaull is the Global Brand and Marketing Director for Invista's CORDURA® brand, a registered trademark for durable fabrics.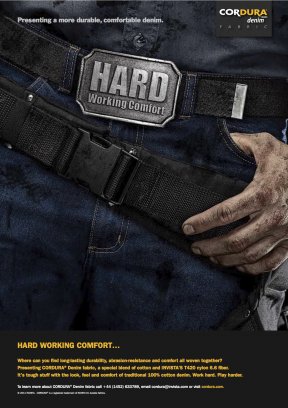 22nd May 2015
Innovation in Textiles
| Frankfurt
Talking Heads is a new Innovation in Textiles column featuring exclusive interviews with the industry's movers and shakers. Earlier this month we caught up with the CORDURA® brand's Cindy McNaull at Techtextil in Frankfurt.
Ms. McNaull is the Global Brand and Marketing Director for Invista's CORDURA® brand, a registered trademark for durable fabrics. Invista aims to deliver exceptional value for its customers through global market insights and technical innovations in the integrated fibres and polymers industry. Invista also owns some of the most recognized global textile brands and trademarks.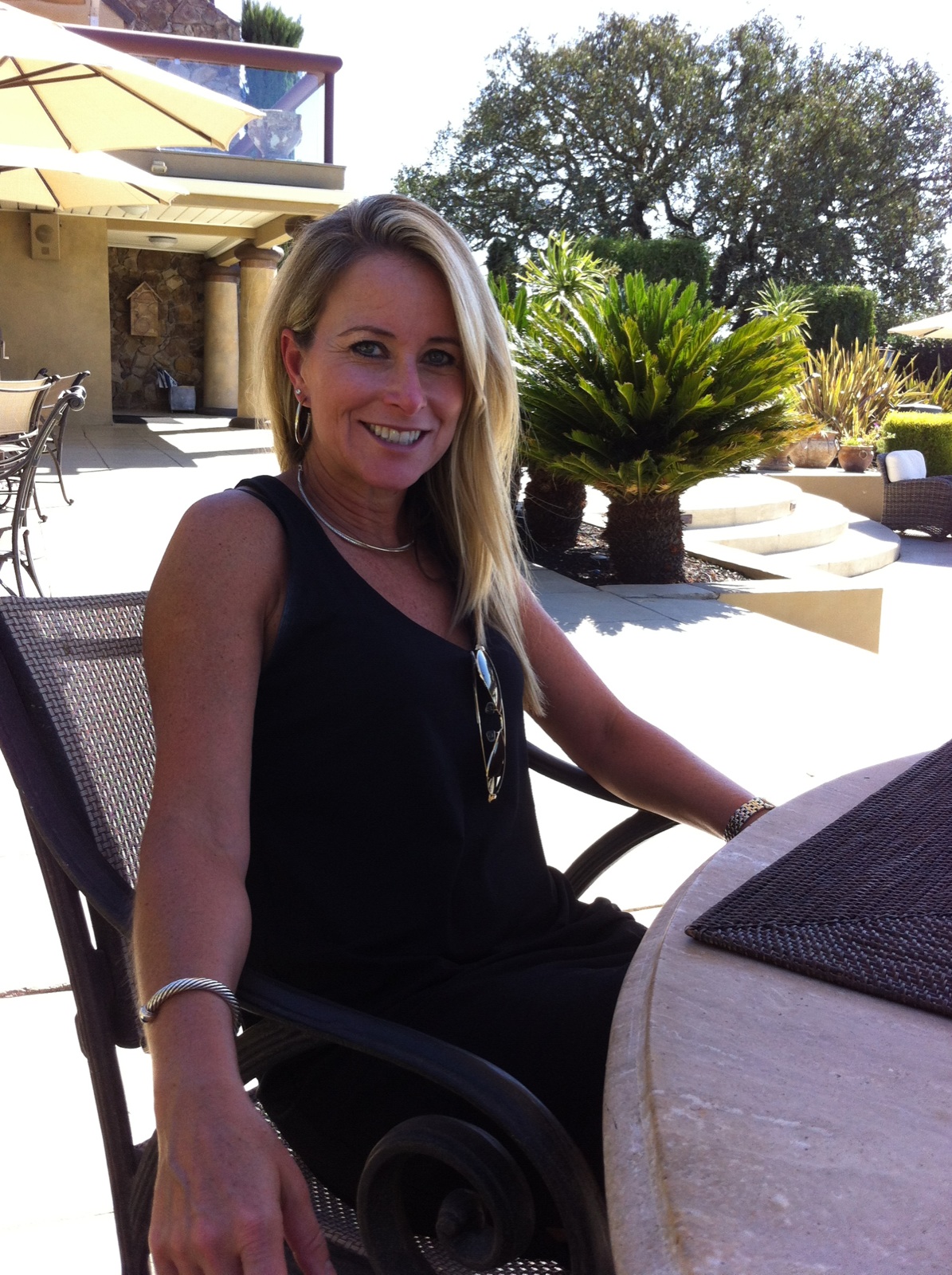 With more than 25 years of experience in the specialty chemical, textile and non- wovens industries, Cindy McNaull has served in both sales and marketing management positions and obtained multiple technical patents for new developments.
We kicked off the interview by asking Cindy what sort of year 2014 was for the Cordura brand, how 2015 was shaping up and what were the main market trends affecting the business.
"2014 was a great year for us as a brand and 2015 is looking quite promising as well. Our recent market research indicates consumers are valuing performance, and long-lasting durability is a key driver ," Cindy said.
"Even here at Techtextil, which used to have more of an industrial textiles vibe, we see lots of collaborations and cross fertilisation, especially with events like the Innovative Apparel Show going on within Techtextil. It's really exciting to see such diversification, especially as we are also focusing on both Fashion and Function in our apparel collections."
Crossover appeal
"In fact, we currently see a lot of crossover appeal across our own brand platform. And a good example of this is where we develop something for a specific military application and it filters down into every day, lifestyle apparel."
"Our DNA is durability and we have a heritage dating back to 1967. In workwear for example, we see that safety requirements are getting higher and higher, especially in Europe. For example 'hi-vis' or high-visibility is becoming more popular in workwear. For Cordura that means opportunity for our new high tenacity polyester fibers."
"At Cordura we are rooted in a best in class durability performance promise so we can introduce new fabrics like we did with our INVISTA T420 nylon 6.6 staple blends, as well as the launch of our new high tenacity polyester line. Again 'cross fertilisation' is key and taking airbag technology into luggage is another good example where reducing the weight of vehicles was the original driver that has resulted in "lighter stronger" technology options."
CORDURA Naturalle
Next, we asked Cindy about the brand's best selling products and markets, and she commented on the highlights in the various sectors the brand operates in starting with apparel.
"We got into apparel about four years ago with the launch of our Cordura Naturalle™ fabrics which are made with Invista's qualifying full dull lustre yarns to provide a more natural cotton-like appearance and feel. They offer durable, long-lasting performance for a variety of apparel end uses including knits and wovens for use in technical outerwear and shell weight fabrics for outdoor active clothing," she commented.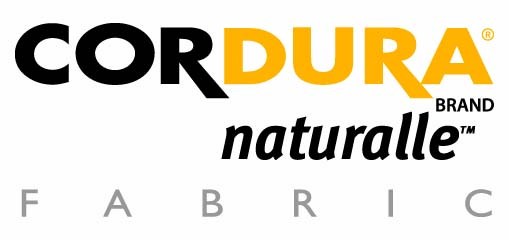 "Cordura Naturalle fabrics offer enhanced tear and abrasion resistance with a wide variety of apparel styling options. Since our initial launch, we have expanded the Naturalle line to include blends with LYCRA® brand fibres for stretch performance, COOLMAX® fibers for enhanced moisture management, and THERMOLITE® fibre for thermal regulation. Cordura Naturalle fabric is constructed with qualifying Invista yarns which are woven in accordance with Invista's approved fabric standards for the Cordura brand."
CORDURA Combat Wool
Invista has applied the same sort of thinking to wool in its latest CORDURA® Combat Wool™ collection to combine comfort and durability. Cindy explained:
"Designed to take on life's battles, CORDURA Combat Wool fabrics offer the comfort and aesthetics of wool with the durability of nylon. Made with Merino wool and nylon 6,6 fibre technologies in a variety of styles and constructions, options include base layer/mid-layer knits, double face wovens, canvas, ripstop, twills, dobby and stretch woven fabrics. "
CORDURA Denim
One of the strongest apparel trends for CORDURA® is in the denim sector. Cordura Denim fabric aims to make jeans last longer than traditional 100% cotton denim. Based on an intimate blend of cotton and Invista's T420 nylon 6.6 fibre, Cordura Denim fabric retains the authentic look and feel of cotton denim, but with added abrasion resistance, and toughness.
"Jeans made with Cordura Denim fabric are exceptionally durable without compromising on comfort and style. You can work hard and play hard in jeans made with Cordura Denim fabric, it's like we're putting the fun into functionality," Cindy McNaull explains, adding: "Urban cycling is one such example currently driving the demand for performance denims," Cindy added.
Performance sportswear
Another interesting area of application for Cordura fabric is performance sportswear and collaborations with the leading brands are numerous. Take Reebok Crossfit for example. Cindy showed us some Reebok Crossfit garments including some examples of their latest board shorts.
"The board short has progressed well beyond the beach in this CrossFit-friendly Cordura powered combo-print edition. Keeping odours low, sweat wicked and a wide range of motion in play it incorporates two way stretch Cordura woven fabric for toughness and mobility with Reebok's PlayDry technology wicking sweat to help keep skin dry and comfortable," she explained.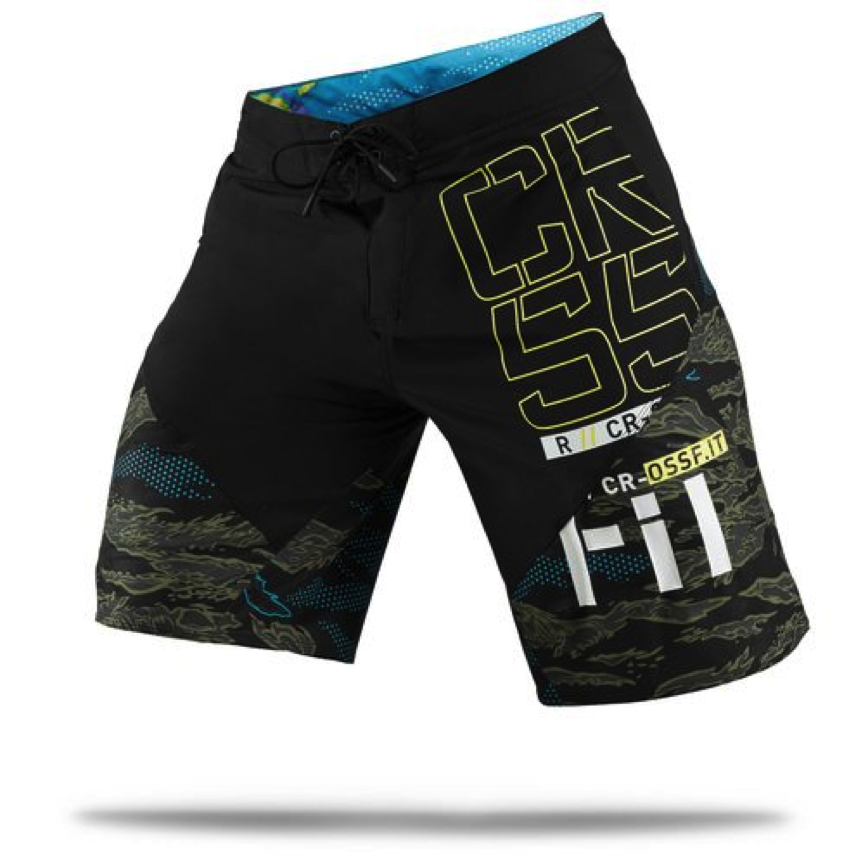 Techtextil highlights
We asked Cindy what she and visitors thought were the Cordura highlights for Techtextil and one of the first things she mentioned was the company's brand new fibres for durable hi-vis fabrics.
Cordura actually launched a new range of Cordura brand qualifying fibres designed primarily for the development of durable hi-vis knitted and woven fabrics in Frankfurt. Cindy elaborated: "The high tenacity polyester fibre range is available in 90 to 1180 dtex and is air jet textured for enhanced abrasion resistance and tensile and tear strength."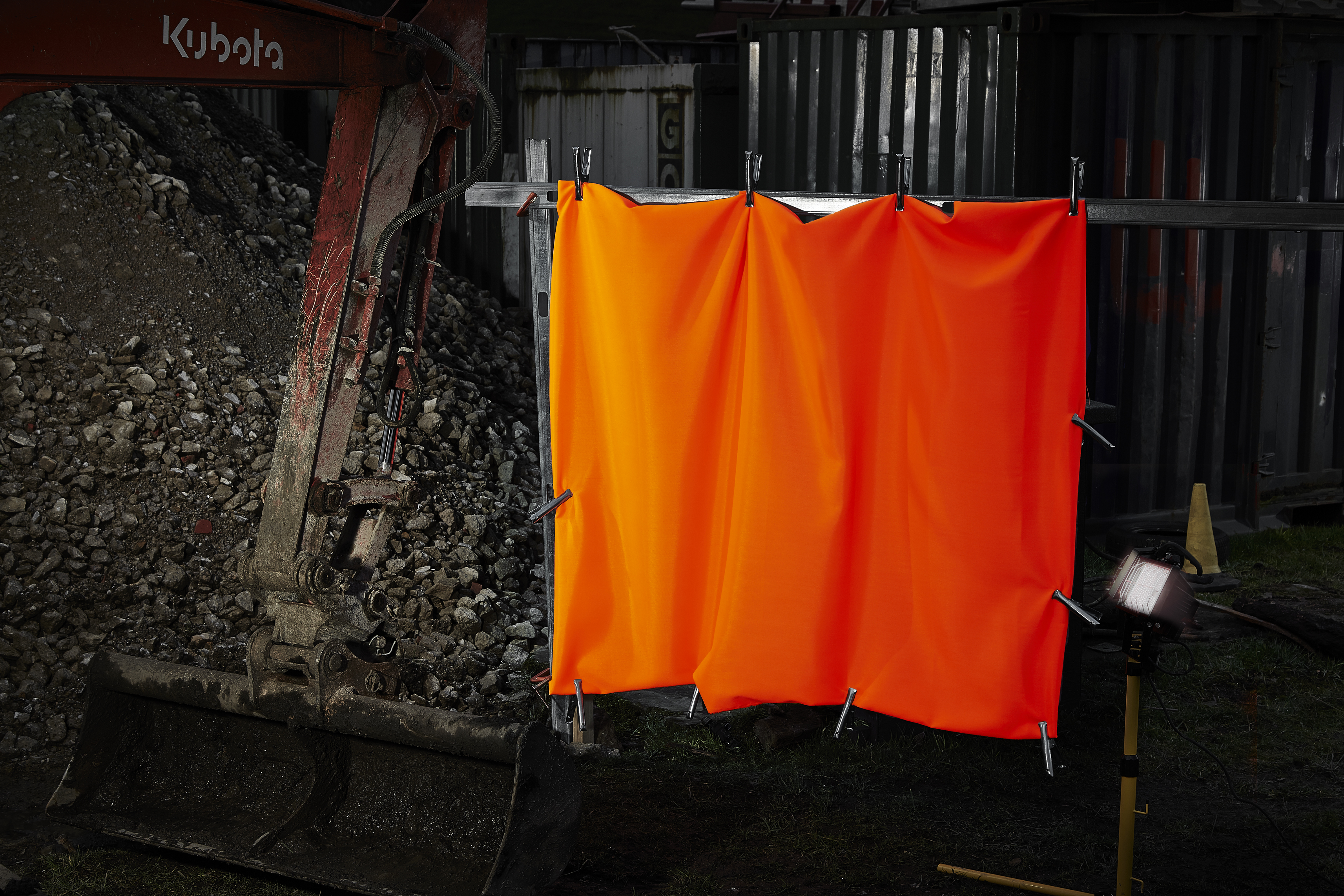 "Finished Cordura fabrics made using these qualifying fibres can be printed, laminated or used in uncoated forms and are suited for products, such as outdoor clothing, high performance sportswear and safety footwear."
As already mentioned another hot topic in Frankfurt was denim, which is such a big story. "Jeans made with Cordura Denim fabric are exceptionally abrasion resistant - 4x more hardwearing than comparable cotton denim. It brings with it the heritage of the Cordura brand which has proven performance in the world's toughest environments," Cindy McNaull said."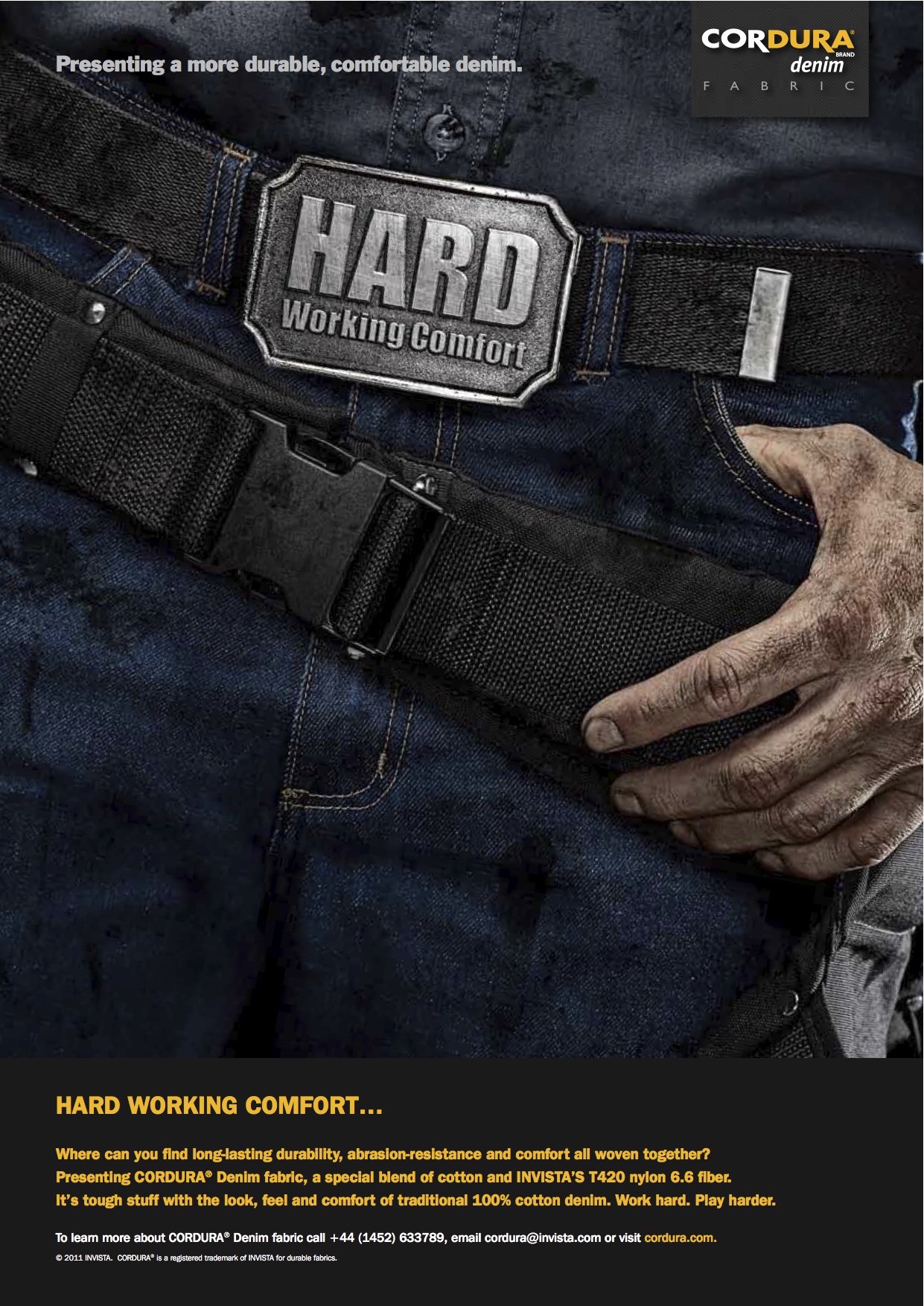 Also showcased and proving popular at Techtextil were the latest advancements in tactical gear and apparel featuring No Melt No Drip Cordura Nyco uniform fabric and Solution Dyed Nylon (SDN) Cordura Classic fabrics for enhanced near-infrared protection.
Cindy McNaull commented: "Cordura Nyco fabric is based on an intimate blend of cotton and Invista's T420 nylon 6.6 fibre. It offers comfortable durability in military and tactical uniforms while providing abrasion resistance and No Melt No Drip thermal protective performance."
The range of rugged, comfortable Cordura Nyco and Cordura Denim fabrics designed for work apparel that feature the same Invista T420 technology was also on show. "Based on our rich military uniform heritage, these nylon 6,6/cotton blend fabrics offer the comfort benefits of cotton-rich fabrics combined with exceptional durability and are particularly suitable for those environments where work (and at play!) conditions are at their most harsh" Cindy said.
The very latest developments in Cordura fabrics from mill HoYu offering durable stretch functionality were also on display. These Cordura Classic 500D nylon 6,6 fabrics combine excellent abrasion resistance with the stretch recovery performance of Invista's Lycra T400 fibre and find application in high performance apparel, such as workwear reinforcement and motorcycle garments.
The Cordura fabric collection features a range of rugged, comfort flex solutions such as 4-way stretch Cordura Naturalle fabrics from mill Labtex and bi-directional stretch fabrics combined with Coolmax fibre from mill Minlan suitable for sports and outdoor active apparel.
Further reading
Reebok develops sportswear collection with Cordura fabric
Cordura fabrics named ISPO Textrends Forum winners
Cordura brings Fashion X Function campaign to Paris
Cordura announces winners of Work 'N Mode contest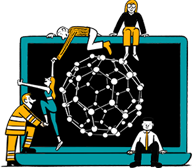 Business intelligence for the fibre, textiles and apparel industries: technologies, innovations, markets, investments, trade policy, sourcing, strategy...
Find out more