Interview
Polyamide 6.6 fabrics with the full circular economy in mind
Innovation in Textiles meets Kevin Simpson, CEO of Meryl Medical, headquartered in Congleton, UK.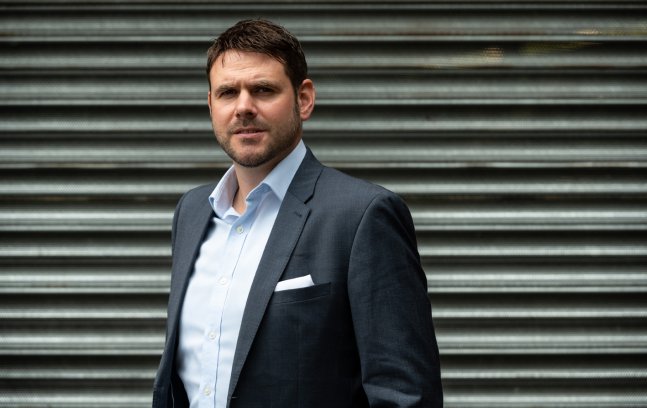 28th July 2021
Innovation in Textiles
| Cngleton, United Kingdom
Innovation in Textiles (IIT): Meryl Medical's fabrics are based on the Meryl range of polyamide 6.6 yarns produced by Spain's Nylstar, could you say a little about the key benefits of these yarns?
Kevin Simpson (KS): In respect of durability, our fabrics based on this yarn range have proven to be more durable than, for example, cotton or polyester. We are continuously developing and testing this element of our fabric to ensure the greatest possible durability without sacrificing the soft touch.
When it comes to laundering, we are able to wash at lower temperatures, because of the structure of the fabric, saving energy and water in the laundering processes as well as manufacturing. Because our materials are also non-shedding, the release of microplastics also doesn't happen during laundering.
Fabrics have been designed with a full circular economy in mind. Initial stages of production would require a small amount of virgin polymer, but this would then be reduced each time we re-manufacture until the circle is complete and the materials can then simply continue to be reused.
Further benefits are provided by HeiQ Viroblock – a fantastic addition to our fabrics. It prevents the presence of bacteria and viruses using a combination of silver ions and a patented vesicle technology. This offers an extra layer of protection and peace of mind, as well as an odour defeating property that adds value to certain products.
IIT: The fabrics are manufactured with no water waste and no chemicals or solvents. Can you elaborate on how this is being achieved?
KS: When it comes to knitted or woven fabrics the norm is to buy raw yarn then dye and finish after the fabric production process. This usually takes a lot of water, chemicals and energy. In our case, we produce the yarn itself from coloured polymers. This is not only much more environmentally friendly but also increases the life span of the fabrics as well as the colour fastness. During the traditional dyeing process, the dyestuff left in the dye bath can be up to 50% which will then need to be treated and disposed of afterwards.
IIT: The fabrics are also described as anti-shedding – is this a property inherent to the fibres or down to the fabric construction? If the latter, could you tell us more?
KS: The anti-shedding element is a property that is in the construction of the yarn. The non-shedding elements of our fabric are down to the Nylstar technology in the yarn. We have worked closely together to ensure the technology is out to best use in the highest quality fabrics. We use a hydrogen bonding to create strong molecular chains that seals in all microfibres in the yarns and construct our fabric using Meryl methods to deliver exceptional touch with natural elasticity and the all important (certified) non-shedding final product.
IIT: What are currently the key end-use applications for Meryl Medical's fabrics?
KS: Our fabrics have been developed to be extremely versatile. We have already manufactured bedsheets, pillowcases, polo shirts, face covers, tunics, doctors' coats and many other apparel items. Our business also involves the selling of the fabric directly to existing manufacturers. Although it may sound a little bit of a cliche, we would like the fabrics to be used in as many places as possible so that the circular economy can be filled and reused to avoid making any more unrecyclable materials within our industry.
IIT: And where are your main markets?
KS: We can sell globally. Our immediate market focus is here in the UK and mainland Europe, purely because of our location, but we have taken enquiries from the USA, the Middle East and Australia.
IIT: What are the advantages of manufacturing in Europe?
KS: A skillset in the manufacturing of fabrics is well known in Europe and we have obtained the highest quality with the lowest supply chain, keeping all aspects of our production within a much closer area than is the norm in textiles.
During our development investigations we saw many items being produced in one country, moved to another for the next stage, moved to another for the following stages. Some items from yarn to final product crossed four separate countries at great distances. This is something we wanted to avoid. Manufacturing in Europe provides us much better flexibility and also reduces the carbon footprint and delivery times to our clients, which helps to reduce inventory and mark downs drastically.
IIT: Anything you'd like to add?
KS: The average lifecycle of textiles, including laundering, accounts for 6.7% of all global greenhouse emissions, which is the equivalent of every person taking a 2,500-mile flight every year. Meryl Medical is passionate about the environment and sustainability and we are ready to do our part in helping to disrupt and change the textile industry for the better.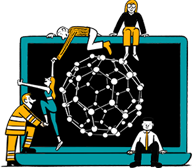 Business intelligence for the fibre, textiles and apparel industries: technologies, innovations, markets, investments, trade policy, sourcing, strategy...
Find out more