Interview
Protecting the environment with Cordura's Truelock
Innovation in Textiles talks to Cindy McNaull, Cordura's Global Brand and Marketing Director.
10th September 2018
Innovation in Textiles
| Wichita, KS
Hi Cindy, the Cordura brand has just celebrated its 50th anniversary year and is following up with some ground-breaking innovations in 2018. Can you tell us more?
Cindy McNaull: Currently our focus is on the launch of our new Cordura Truelock brand platform of solution dyed nylon (SDN) 6.6 fibre technology.
Plans currently being put into action include the expansion of our product portfolio to introduce additional nylon 6.6 SDN colours and deniers which will also allow us the flexibility to work to smaller minimum order quantities and custom colourways.
This is a direct result of the significant expansion of Invista's Camden, South Carolina manufacturing facility announced last year to increase US capacity of high tenacity, nylon 6.6 filament fibre for the Cordura fabric platform.
What's the sustainable message with Truelock?
CM: Truelock fibre blends colour and fibre ingredients together before the fibre is created. This process doesn't just produce deep durable colour that permeates the fibre, it also uses less water, energy and chemistry that combine to help leave a lighter footprint.
Based on a Life Cycle Analysis* we conducted, every 250,000 linear metres of fabric made with 1,000 denier TrueLock fibre results in considerable savings in comparison to piece dyed material of the equivalent weight. Our study showed water savings of approximately 470,000 litres for every 250,000 metres of fabric. Additionally, a production run of that size enables savings of up to 408,000 mega joules of energy, which is enough to run an old-school 60 watt electric light bulb for 216 years.
TrueLock technology is a key component of our Cordura Cares initiative and aligns with Invista's goal of conserving resources, reducing emissions, protecting the environment and increasing the utility and durability of products. Anchored by our tagline Sustainability Begins with Products that Last, the programme pursues goals in four key areas: responsible manufacturing, sustainable performance, enduring materials, and corporate citizenship.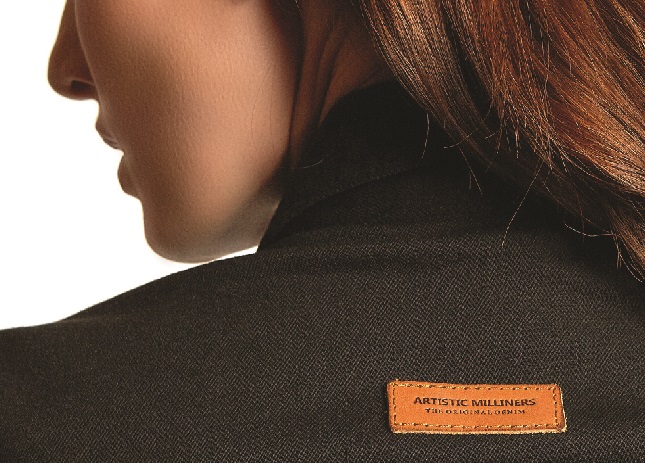 Throughout our brand's 50-year journey, we've worked to strengthen our foundation built on durable and long-lasting fibre technologies. As we advance, we will continue to invest and collaborate with our supply chain partners to develop new solutions that are not only durable, but also step a little lighter on the planet.
What about the tangible benefits in terms of performance?
CM: The colour achieved with TrueLock fibre is abrasion and UV fade resistant and does not bleed or crock. With colour-fastness locked in at the fibre level, excellent shade consistency lot-to-lot and across multiple textile components (such as fabric and webbing), UV strength stability and long-lasting vibrancy are made possible.
TrueLock is at the heart of your brand's next generation of colours, starting with Wolf Gray. What's so special about grey?
CM: You'd be surprised at just how difficult it is to consistently achieve a uniform shade of grey over fabrics from lot to lot and across multiple textile components, particularly in large volume standard issue programmes for the military or workwear.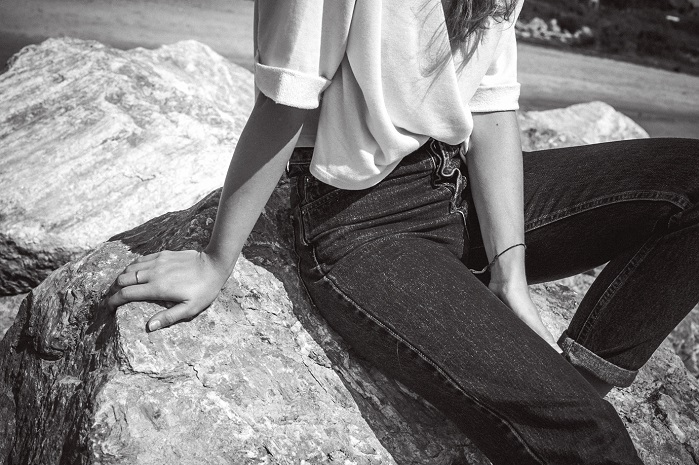 Wolf Gray was developed in collaboration with our authorized mill, MMI, which supplies a full package offering of fabric, webbing and elastics. One of its customers – Tyr Tactical – was having challenges matching grey webbings and fabrics for a tactical vest application. Together we developed the Wolf Gray shade that provides lot-to-lot colour consistency, the ability to colour match multiple components and colour that is durable enough to stay true after exposure to the elements and intense military missions.
TrueLock is now available in six classic colours all designed not to fade or diminish over time – Desert Sand, Tan, Coyote, Ranger Green, Camo Green and Black. More developments are underway.
I believe there's also a further application of embedding properties into fibres you've developed for the military and tactical market?
CM: That's right. And this is where the possibilities get even more exciting. We are embedding inherent near infrared (NIR) functionality into TrueLock and this is just the start of what we envisage as a range of new releases based on embedded functionality in fibres.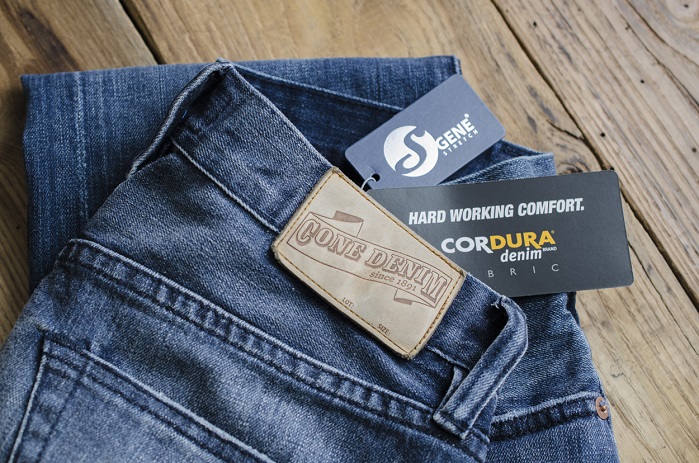 What's the story about Artistic Milliners – another of your key partners – transforming denim with your latest solution-dyed nylon 6.6 staple fibre technology?
CM: Artistic Milliners has been our longest running authorised Cordura Denim mill and has been a strong innovation partner since the programme's inception in 2010. Through the years we have collaborated to advance the science of performance denim, and in our latest launch we teamed up with Tencel to create a powerful, dense dark denim with excellent colour fastness and an eco-efficient footprint. The new 'Supercharged Noir' collection by Artistic Milliners is a bold, black performance denim portfolio built on the '5S' technology platform focused on Stay True colour, strength, softness, sustainability and stretch.
Specifically engineered using a combination of Invista's new staple nylon 6.6 Black SDN fibre and spun-dyed Tencel Modal fibres with Eco Color technology, the collection is infused with colour-fastness locked in at the fibre level for excellent shade consistency and long-lasting vibrancy. Solution dyeing helps to greatly reduce the water used in the manufacturing process.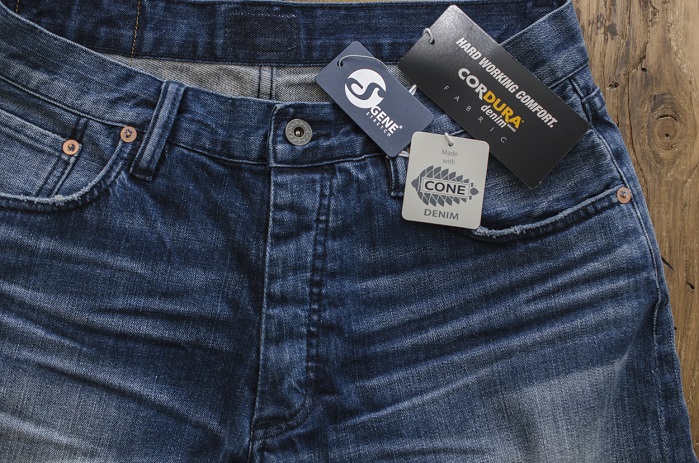 While we're talking denim, what have you been working on with Cone Denim this year, following the collaboration on selvedge denim that marked your 50th anniversary in 2017?
CM: Last year we were excited to offer a first-of-its kind Cordura selvedge denim together – but the partnership certainly didn't stop there. Building on our 175 years of combined heritage, Cone and Cordura have continued to push the boundaries to bring enhanced denim solutions to the market and the new Cordura S Gene Denim collection we recently introduced is testament to this commitment.
Featuring high strength Invista nylon 6.6 filament technology and Cone Denim's S-Gene high performance dual-core yarn technology, this new denim innovation offers an authentic look and feel with hidden performance and engineered stretch benefits.
*2013 LCA study based on the average comparison of conventional level acid piece dyeing to SDN at three independent, third party dyeing and finishing mills.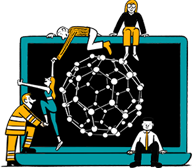 Business intelligence for the fibre, textiles and apparel industries: technologies, innovations, markets, investments, trade policy, sourcing, strategy...
Find out more