Fibres/​Yarns/​Fabrics
Introducing new beach towel made from recycled fabric
The Evolve Adventure Towel is the world's first sand-repellent towel made from recycled plastic bottles, according to its inventor.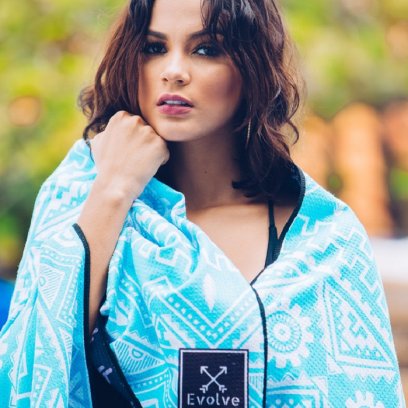 21st August 2018
Innovation in Textiles
| Chicago, IL
The Evolve Adventure Towel is the world's first sand-repellent towel made from recycled plastic bottles, according to its inventor, a high school environmental science teacher Wayne Goodwin, from Australia. The towel utilises an innovative fabric developed by Evolve Travel Goods, called Ecolite Microfiber. This recycled fabric makes the towel eco-friendly, sand repellent, antimicrobial, light weight and rapid drying.
The eco-friendly towel launched on Kickstarter earlier this month, with five vibrant, travel inspired designs to choose from. With 22 days to go, the campaign already pledged US$ 6,261 of the original goal of US$ 4,045.
Wayne Goodwin
Wayne Goodwin has spent his career working in international schools around the world. The passion for the environment he sees daily from students in his classroom has inspired him to take action himself; an idea which has led him to creating an environmentally focused travel brand, along with his first product, the Evolve Adventure Towel, he says.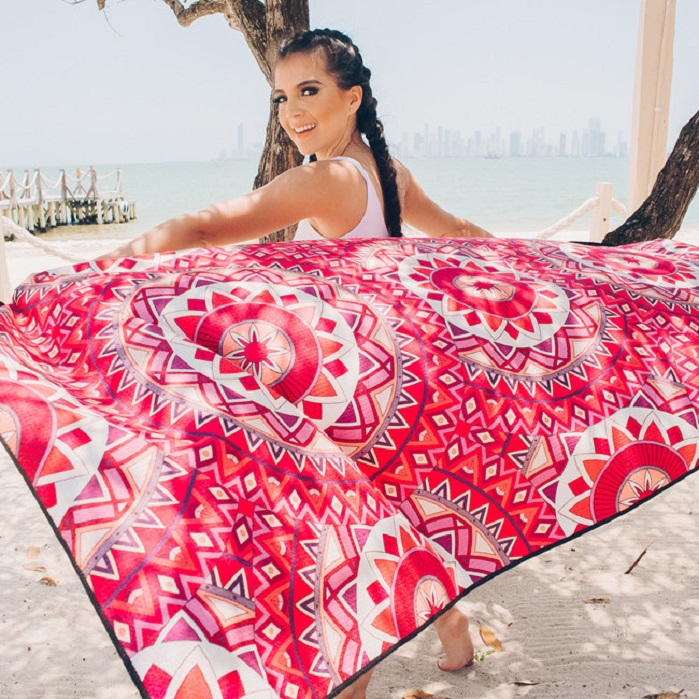 "Outside of the classroom, I spend my time travelling, surfing, diving and camping," he expmained. "A towel is always an essential accessory, but I've never found one that's perfect. They're always too bulky, too sandy and take too long to dry. When my students inspired me to start an eco-friendly brand for travellers, this was the first problem I chose to tackle."
"Fast forward months of researching and designing, and I really think I've found my perfect towel. Best of all, we've been able to make it in a way that is environmentally positive, by recycling an estimated 20 plastic bottles for each towel, that otherwise would have ended up in a landfall or polluting our oceans."
High tech fabric
Beyond its eco-friendly credentials, Ecolite Microfiber is an innovative, high tech fabric. The Evolve Adventure towel boasts a number of useful features, according to the company, which include sand repellency. The innovative fabric allows sand to slip easily off, without becoming lodged in the fibres like a traditional cotton towel.
The fabric can also hold three times its weight in water and is ultra-portable. Engineered to be lightweight, the full-sized towel can be folded up to about the size of a large burrito, making it the perfect towel for travelling, when space is at a premium.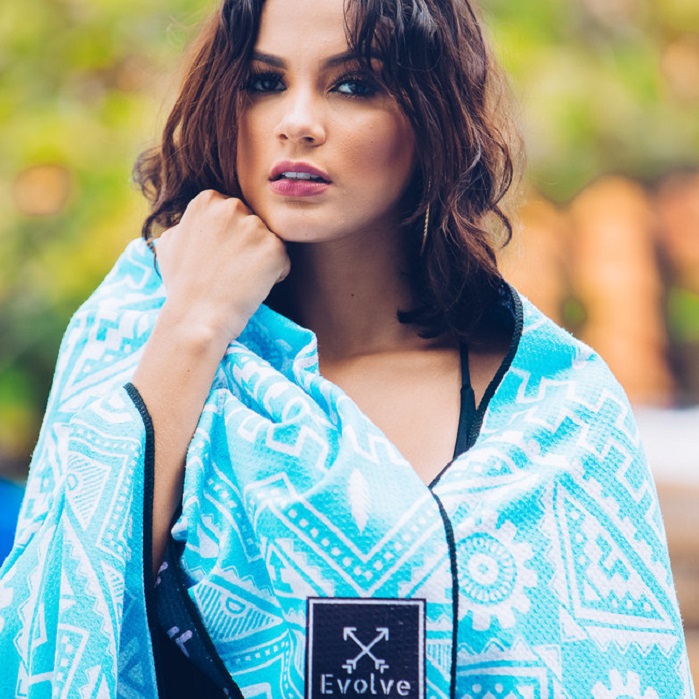 Another innovative feature is rapid drying – Evolve's towels use increased solar absorption and a unique weave pattern in the fabric that allows water to escape faster, significantly enhancing drying speed.
Eco-friendly
"There is no escaping the fact that the products we choose to purchase will have an impact on the planet lasting far longer than we will. Plastic bottles take between 450-1000 years to decompose, yet 1,000,000 plastic bottles are purchased around the world every minute," says Evolve. "Of those 1,000,000, at most only 7% will be recycled and the true number is probably frighteningly lower. The environmental impact of this catastrophe is only just beginning to be felt, but it is often seen most acutely as we travel the world and witness places of incredible natural beauty choking in plastic waste."
"We must change, or the world as we know it will not survive. That's why the Evolve adventure towel is made from recycled plastic waste. Likewise, we are committed to using recycled materials whenever and however possible in all of our future products. We're determined to make high quality, stylish travel gear in a way that benefits the environment."
Evolve Adventure Towel: Saving the World One Towel at a Time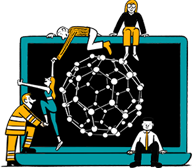 Business intelligence for the fibre, textiles and apparel industries: technologies, innovations, markets, investments, trade policy, sourcing, strategy...
Find out more