Smart Textiles
Introducing user-controlled colour-changing fabric
The fabric, developed by a team of UCF scientists, allows the user/wearer to change the colour or pattern of the fabric through their smartphone.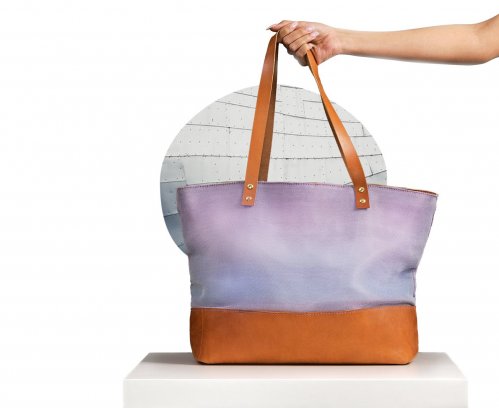 9th July 2018
Innovation in Textiles
| Orlando, FL
This colour change differs from previous "colour-changing" fabrics on the market, which contain LEDs that emit light of various colours. Instead, CREOL's ChroMorphous technology enables an innovative capability: user-controlled, dynamic colour and pattern change in large woven fabrics and cut-and-sewn textile products, the university explains.
Each thread woven into the fabric incorporates within it a thin metal micro-wire. An electric current flows through the micro-wires, thus slightly raising the thread's temperature. Special pigments embedded in the thread then respond to this modification of temperature by changing its colour.
The technology allows the user to control both when the colour change happens and what pattern to appear on the fabric. Using an app, the consumer can choose from a variety of patterns and colours to suit their need or mood – all from the tap of a button on their smart device. For example, a solid purple tote bag now has the ability to gradually add blue stripes when you press a "stripe" button on your smartphone or computer, or switch to a solid blue.
"Although clothing has been a staple of the human experience for millennia, the basic structure and functionality of textile fibres and yarns have remained unchanged throughout history," said Dr Ayman Abouraddy, Professor of Optics & Photonics at UCF.
"The capabilities of electronics constantly increase, and we always expect more from our iPhones, so why haven't textiles been updated? Can we expect an ever-expanding range of functionalities from our clothing? These were the questions we asked, and the foundation for creating the ChroMorphous technology that we began developing in 2016. We are excited to introduce the industry's first colour-changing fabric, as we believe it's the next groundbreaking innovation in fashion and textiles."
According to the University, the technology is scalable at mass-production levels via a process known as fibre-spinning and is currently produced in Melbourne, Florida, with CREOL's collaborators at Hills. The CREOL team is currently working with Hills to further reduce the diameter of the threads to produce fabrics for wide-scale market adoption.
Ultimately, the patent-pending fabric is said to have the ability to be used across a broad range of applications from clothing and accessories to furniture and fixed installations in housing and business décor.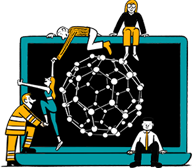 Business intelligence for the fibre, textiles and apparel industries: technologies, innovations, markets, investments, trade policy, sourcing, strategy...
Find out more