Itema, part of the Radici Group, has signed a final agreement for the acquisition of 61% of the shares in Lamiflex, thus becoming the majority shareholder in the leading supplier of composite materials and products for industries ranging from textile machinery, medical, airspace and other industrial applications.
"The Itema–Lamiflex partnership goes well hand in hand with the Radici family determination to concentrate on business operations that ultimately lead to increased sustainability," commented Angelo Radici, who joins the board of directors of Lamiflex.

"We aim to shape everything we do in Radici with the ultimate goal of sustainability in mind, and this is also the foundation of our business strategy: we continuously look for ways to strengthen our global competitiveness whilst guaranteeing a solid future to local companies, in line with our motto To be Glocal, global thinking and local action."
"The technological capabilities of Lamiflex in the composites sector, matched with Itema's strong know-how matured over many decades as a leading supplier of advanced weaving machinery industry, are further enhanced by the vast knowledge of materials chemistry of RadiciGroup, thus acting as a trailblazer for endless future growth opportunities and synergies of scale."
Strategy
The takeover is part of the wider strategy of Itema's shareholders, namely the Radici family with 60% of shares and the Arizzi e Torri families with the remaining 40%, to maximize the return from investments in locally based.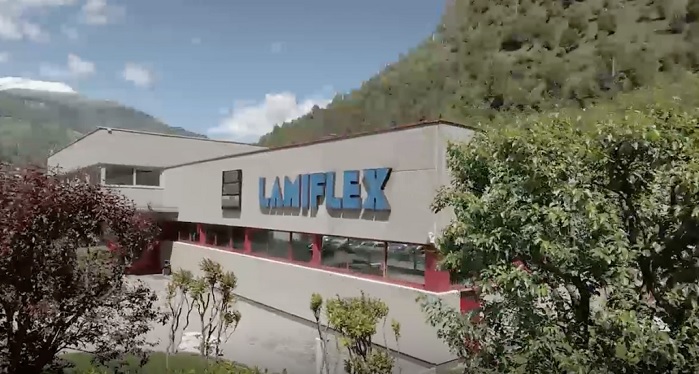 "With over forty years' experience in the sector, a EUR 25 million turnover in 2016 and continuous growth that solidly placed us among the leaders in the composites materials business, we are convinced that being part of the Itema–Radici of companies will greatly increase our opportunities to better compete globally by teaming up and building on our achievements so far," said Luigina Bernini, President of Lamiflex.
New opportunities
The latest changes agreed by the Bernini-Carrara family extends Lamiflex's core business to seize new opportunities. The move is set to create and stimulate significant synergies along the respect supply chains in which Itema, Lamiflex and RadiciGroup companies operate and to grow not only in the textile machinery sector, but also to expand into new, highly innovative sectors, such as composites, and thus, together, be much more competitive than otherwise possible individually.
According to Radici Group, this acquisition will lead to optimising processes and improving product performances, as well as providing advantages derived from a shorter, more sustainable supply chain, lessening the environmental impact of the joint operations, in line with the principles of a circular, greener economy.
This article is also appears in...