22nd May 2017, Stamford, CT
Jet built with Hexcel composite materials on display at Geneva show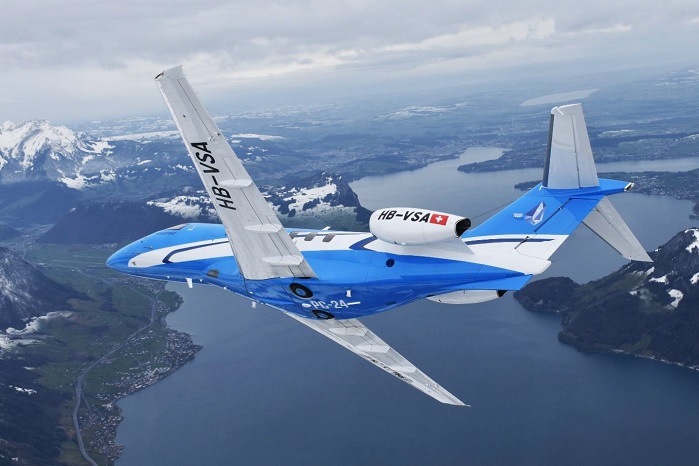 Pilatus is displaying the PC-24 jet aircraft, made using Hexcel's HexPly 8552 woven prepreg, at the European Business Aviation Convention and Exhibition, taking place in Geneva this week. This highly versatile jet is able to take off and land on very short runways and unpaved strips due in part to the composite-intensive structure.
Hexcel's HexPly 8552 woven prepreg in carbon and glass variants is used to manufacture a number of the aircraft components including the belly fairing, which is the largest composite structure on the aircraft. HexPly 8552 is one of Hexcel's most successful and widely used prepregs for aircraft programmes, including commercial aircraft and fighter jets. Hexcel's Redux 319 epoxy film adhesive is also used for bonding the composite structures.
This article is also appears in...