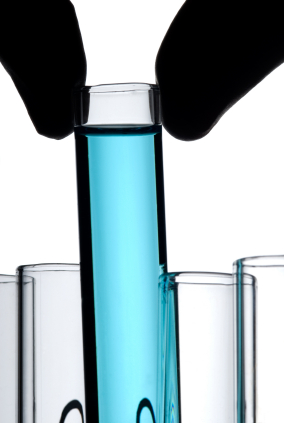 Researchers at Joanneum Research, one of the largest non-academic research institutes in Austria, have found a way to identify alkaline detergent residues in clothing.
The team has attached indicator dyes to fabrics, which display the pH of washing solutions or shower gels by a colour change.
The textile indicator material exhibits a colour change from green to red, when the pH value is not in skin-friendly range around 5-6, but is in the aggressive alkaline pH range > 8.
Sensitive skin
Freshly washed laundry can sometimes lead to itching and redness, which is especially relevant for those who suffer from sensitive skin.
The culprit is often an aggressive detergent that is not being completely removed by rinsing. It is particularly problematic for children who are suffering from eczema – 10% to 15% of all children and adolescents suffer from this incurable skin disease.
Hypoallergenic products
The indicator may be useful for manufacturers of dermatological washing agents and personal care products, who want to prove their washing lotions to be hypoallergenic and pH neutral, the institute reports.
This not only applies for soaps, shampoos and shower gels, but also for ecological laundry nuts and fabric softeners.
Manufacturers of detergents, for example, may provide their customers with laundry nets containing an integrated colour label, which will show, whether alkaline detergent residues are still left in the clothes. This is important for dermatitis patients and babies in order to prevent skin irritation and rashes.
Possible applications
Also conceivable are labels in high quality garments, which not only give the usual washing and ironing instructions, but at the same time prove through colour changes whether or not the alkaline detergent was completely removed from the fabric.
Other possible uses include indicator labels for efficient and economical rinsing of the washing machine, or for the fast and easy examination of hospital laundry with respect to residues of alkaline detergents.
The indicator textile developed at Joanneum Research can be sewn, embroidered, applied via transfer printing, and is compatible with the current manufacturing processes in the textile industry, according to the manufacturer.
This article is also appears in...