22nd November 2017, Obertshausen
Karl Mayer revamps technology for producing sacks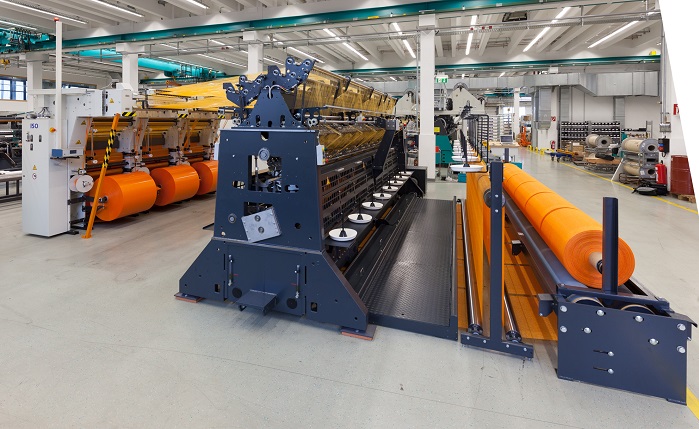 Karl Mayer has revamped its machine technology for producing packaging sacks. As the most important element, the double-bar raschel machine has been equipped with an EL pattern drive, which enables variable sack lengths and lappings to be worked.
An FTL unit is located at the beginning of the processing chain for producing sacks. This element in the production line has a cutting bar for cutting a double-layered, primary polyolefin film into tape yams and drawing them in a heating zone to produce monoaxial flat film yarns. These yarns are delivered to the Double-bar raschel machine, in depending of the demand.
The needs-based delivery of the tape yarns is a decisive factor for online process control, just as is the exact harmonisation of the machine technology as a whole. "With this non-stop sequence, everything must function perfectly, and all the components have to be in perfect harmony, rather like an orchestra," said Rainer Baier, a product developer, at the machine presentation.
Read the full article on our Knitting Industry website
This article is also appears in...