Fibres/​Yarns/​Fabrics
Kiwi firm against textile dumping
The company takes clothing destined for the rubbish heap, and turns it into reusable fabrics and textiles.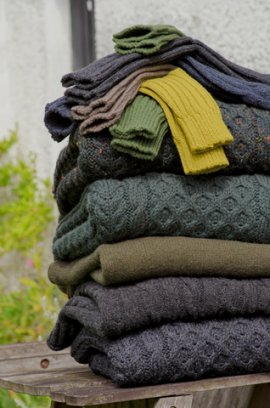 28th July 2017
Innovation in Textiles
| New Zealand
Textile waste was growing exponentially, with more than three-quarter of it ending up in landfill or being incinerated, she said. The rest was given to charities or exported to other countries, Casey said. "However, some East African countries had begun banning the importation of second-hand clothes because it decimated the textiles industry and was a big environmental issue."
"They are just getting flooded with clothing from the west, and you know, cheap dyes and toxic finishes [and] instead of it going to a landfill where it's contained, it just gets dumped on side of rivers. Ninety per cent of textiles can be reused, but they are just on a one-way road to landfill and the majority of that, I'd say, would be polyester, and that takes hundreds of years to break down," said Casey. "It's a huge environmental problem and a major issue within the clothing supply chain."
Textile reuse programme
To tackle the problem, The Formary started a textile reuse programme, where New Zealand corporates sign up and get advice on the best fabrics to use for uniforms. Some of the companies they have worked with are Air New Zealand, New Zealand Post, SkyCity, The Warehouse Group, Fonterra, Wellington City Council and Alsco NZ.
In addition, Casey and Thompson ensure the uniforms are upcycled correctly by sending them to an aggregation centre in Auckland, which sorts the used material into fibre groups. At that point, the material is then turned into industrial textiles, such as moving blankets, stuffing, and geo-textiles.
Thompson said one of the biggest challenges was the lack of solutions for each fibre. "It could be that the garment is so complicated you have to deconstruct it, so there is going to be clothing we can't deal with. [However], we become more and more aware, day-to-day, about more possible solutions for textiles." New fibre-to-fibre technology would help that, Thompson said.
Fibre-to-fibre technologies
"There are technologies coming out now that are taking textiles and taking it right back to its original form, like taking polyester outfits and creating polyester pellets and provide that back into manufacturing industries."
Casey said looking forward, they hoped to expand the textile reuse programme to Australia, but also further afield. "Fast fashion is quite a big issue and that shows no sign of slowing and so there's going to be more and more need for these systems to deal with the churn rate we are going through on textiles."
The Formary, founded in 2008, was named the Emerging Gold Services winner at the Wellington Gold Awards on 7 July.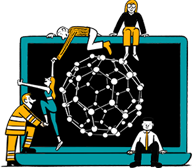 Business intelligence for the fibre, textiles and apparel industries: technologies, innovations, markets, investments, trade policy, sourcing, strategy...
Find out more