Fibres/​Yarns/​Fabrics
Kraig Biocraft Laboratories expands domestic production with Texas facility
Over the next 60 days the company will complete the first phase of expansion by planting 2,000 mulberry trees.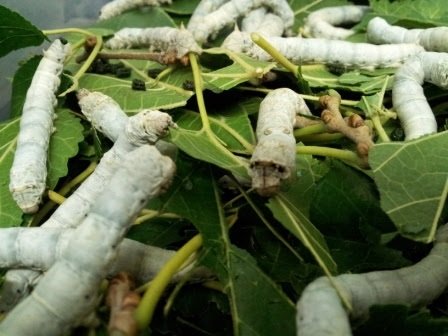 26th January 2017
Innovation in Textiles
| Ann Arbor, MI
These trees will provide the company with the continuous supply of fresh mulberry leaves needed to produce its Dragon Silk. The company expects to see an improvement in materials performance and a reduction in production costs by as much as 30% through the use of locally sourced mulberry.
"Signing this lease and opening this new facility brings with it a new era for Kraig Labs and silk production in the US," said COO Jon Rice. "Establishing domestic mulberry production has long been a key piece of our growth plan, today we are pleased to be able share the success of our efforts in bringing that vision into reality. Over the coming months, we will complete the planting of the first 2,000 trees and prepare the facility for the next phase of expansion."
Market for Spider Silk
Kraig is focused on the creation, production and marketing of high performance and technical fibres such as spider silk. Because spider silks are stronger and tougher than steel, they could be used in a wide variety of military, industrial, and consumer applications ranging from ballistic protection to superior strength and toughness, according to the manufacturer.
The global market demand for technical fibres is growing rapidly and these materials have become essential products for both industrial and consumer applications, the company reports.
"We believe that the superior mechanical characteristics of the next generation of spider silk will open up new applications for the technology and result in a significant increase in demand. The materials which we are working to produce are stronger than steel. Spider silks can justifiably be referred to as super fibres," the company explains.
Expansion
In October 2016, the company successfully launched production at its new Indiana production facility with the hatching of more than 40,000 silkworms. "Bringing this facility online is a major milestone for Kraig Labs and a significant step forward for spider silk manufacturing," commented COO Jon Rice. "These first 40,000 silkworms are just the beginning of our aggressive plans to scale domestic production."
Now, the company is working towards increasing the throughput of the new facility and expanding US operation, which includes the planting of thousands of mulberry trees. In addition, the company continues to make progress toward the establishment of two separate international production facilities.
Kraig Biocraft Laboratories
Kraig Biocraft Laboratories, a fully reporting biotechnology company is a leading developer of genetically engineered spider silk based fibre technologies.
The company says its genetic engineering research has succeeded in developing a practical and cost-effective technology for producing recombinant spider silk based fibres on an industrial scale. Kraig Biocraft Laboratories is moving rapidly to commercialize its spider silk technology, which it believes will have a significant impact on the global textiles industry.
At the same time, the company are continuing to work in cooperation with leading laboratories to create new stronger and more flexible spider silk based fibres with potentially broad applications for consumers and industry in the multi-billion-dollar marketplace for textiles and performance polymers.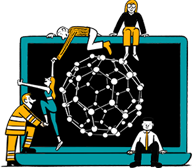 Business intelligence for the fibre, textiles and apparel industries: technologies, innovations, markets, investments, trade policy, sourcing, strategy...
Find out more