Exhibitions and Conferences
Latest textile advances presented at Paris conference
Building on the success of the first two IFAI Advanced Textiles conferences (in Berlin and Brussels), IFAI presented a third successful edition in Paris 16-17 June, in the modern Congress facilities of UICP (right next to the Eiffel Tower). The Industrial Fabrics Association International hosted 70 participants from Europe and the U.S. at the 2010 conference, which focused on major applications of technical textiles and investigated new technology solutions and

20th August 2010
Innovation in Textiles
| Roseville, MN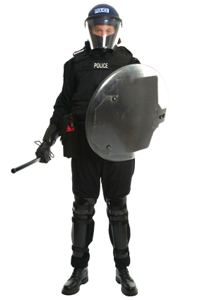 Building on the success of the first two IFAI Advanced Textiles conferences (in Berlin and Brussels), IFAI presented a third successful edition in Paris 16-17 June, in the modern Congress facilities of UICP (right next to the Eiffel Tower).
The Industrial Fabrics Association International hosted 70 participants from Europe and the U.S. at the 2010 conference, which focused on major applications of technical textiles and investigated new technology solutions and material aspects.
Twenty-three exciting lectures gave insights into interesting applications in the areas of medical, architecture, protection and security; as well as sports and agriculture.
Two prominent keynote speakers set the tone for the exciting developments within this growing industry. Frédérique Mutel, President and CEO of JEC Group, France, gave an outstanding overview of the global composite industry figures and trends. JEC has been the lobbying platform for the international composites industry for 50 years; and boasts a network of 250,000 professionals worldwide.
The composites industry today accounts for about 55,000 jobs worldwide and is a 60 billion Euro business. Mutel revealed high growth rates for composites in Asia and especially for thermoplastics and wind energy applications.
The second distinguished keynote speaker was Kim Glas, Deputy Assistant Secretary, Office of Textiles and Apparel, U.S. Department of Commerce, who presented an interesting overview of U.S. advancements in protective and medical textile applications.
"The U.S. and European advanced textile manufacturers are leaders in innovation, performance and quality," Glas assessed. "The major areas for research and development into advanced textiles are engineered polymers and fibres, lightweight composite materials, air permeability and breathability, FR and chemical and biological protection," she said.
A session covering "Natural fibres and fibre composites for various industrial applications," was presented by Loek de Vries, President and CEO of Royal TenCate, the Netherlands. TenCate's development during the last 10 years is a paradigm for innovation and how to cope with the challenges of changing markets.
De Vries' visionary presentation was geared to innovations in fibre-reinforced composites. He demonstrated that the permanent drive toward innovation is a truly strategic alignment that generates growth and prosperity. He also highlighted global trends such applications as safety and protection, sustainability and environment; and corresponding market themes such as the reduction of energy consumption, water management, environmental protection and personal safety.
The session entitled "Performance textiles in sports, wellness, health and care" was presented by Philippe Courtenay, Head of Sourcing Apparel, Adidas, who outlined Adidas' new concepts in active sports and personal training. Adidas was the main sponsor of the world football competition in South Africa. Courtenay leads a team of 500 people located in 15 countries sourcing 300 million garments per year.
Among the other excellent speakers were Dr. Liz Mallen from Dow Corning Ltd., UK, who introduced a brand new active protection system; Dr. Bodo Wixmerten from Huntsman Advanced Materials GmbH in Switzerland; as well as Gordian Overschmidt, Managing Director Zendome GmbH, Germany.
Presentations were also given by representatives from Rettenmaier and Archema in France, Ferrari Textiles and Cousin Biotech, France; Daimler AG and Freudenberg Research Services, Germany; as well as the well-known research institute Denkendorf and university Dresden.
IFAI Advanced Textiles '10 partnered with CLUBTEX, the French association for the promotion of the technical textiles conference. Karine Wallois from CLUBTEX chaired the session on products and technologies for medical applications. Nine other associations and government institutions also supported the conference:
IVGT, the German association for technical textiles
GermanFashion, BESPO Germany
ITMF, the International Textile Manufacturers Federation,
U.S. Department of Commerce
UIT, Union des Industries Textiles, the French Association of Textile Industries
Espace Textile
European Textile Services Association (ETSA)
European Safety Federation (ESF)
Association of Italian Textile Machinery (ACIMIT)
Norafin and Bluestar Silicones were the 2010 sponsoring companies for the conference.
According to IFAI President and CEO Stephen Warner, "IFAI's Advanced Textiles conference gives voice to the new spirit and game-changing technologies in the textile industry. IFAI's mission is to inspire you, and we bring the network and knowledge together which showcases future-looking experts in the field of technical textiles."
IFAI's Advanced Textiles series will continue with an additional conference held 26-27 October, 2010 during IFAI Expo Americas 2010 in Orlando, Florida. This event will also include the 7th International Conference on Safety and Protective Fabrics (Textiles for Extreme Applications).
The European Committee of Textile Machinery Manufacturers (CEMATEX) has also invited IFAI to organize the Advanced Textiles '11 conference at ITMA 2011 in Barcelona, Spain; alongside the machinery exhibition on three consecutive morning sessions: 25-27 September 2011. Owned by CEMATEX, ITMA has been held every four years since 1951, and is the world's largest international textile machinery exhibition.
IFAI Conference Manager Kristy Meade says, "The IFAI Advanced Textiles conferences are designed to be an ideal setting for high-level international matchmaking between manufacturers, suppliers, consultants, and educational and governmental organizations. These unique conferences bring the thought-leaders together to help companies plan their strategy with the latest business intelligence."
To learn more about:
IFAI Advanced Textiles '10 conference, Orlando - 26-27 Oct. (held during IFAI Expo Americas 2010 in Orlando, Florida, USA). Includes the 7th International Conference on Safety and Protective Fabrics -Textiles for Extreme Applications. Visit www.advancedtextilesconf.com
IFAI Expo Americas 2010 - 27-29 Oct. 2010, Orlando, FL, USA, visit www.ifaiexpo.com . Includes the IFAI Advanced Textiles '11 - Barcelona 25-27 September 2011 (held during ITMA 2011, 26-28 September 2011 in Barcelona, Spain). For more information contact Kristy Meade, [email protected] , tel: +1 651 225 6959.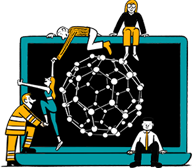 Business intelligence for the fibre, textiles and apparel industries: technologies, innovations, markets, investments, trade policy, sourcing, strategy...
Find out more